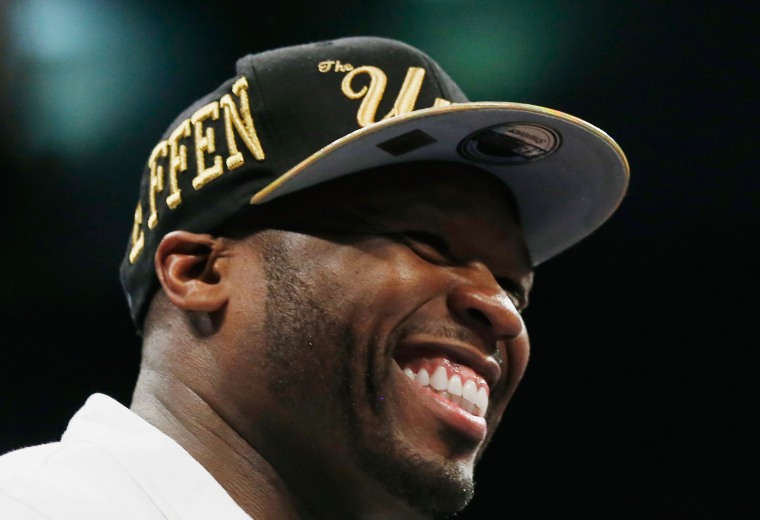 The story of 50 Cent's finances took another bizarre turn yesterday, as the rapper testified under oath that his supposedly-lavish existence is all a put-on. The New York Daily News reports that the MC told the Manhattan Supreme Court his image as a big-spender was just "entertainment." "Those cars were rented," he noted. What about all the jewelry? Borrowed.
At one point, a lawyer questioned 50 about an Instagram photo that showed him sporting a 65-carat pinkie ring. "65 carats?" the rapper replied. "I don't think that's even possible."
50 Cent was recently ordered to pay $5 million to a woman whose sex tape he released without her permission. After that, he filed for bankruptcy, claiming millions in both assets and debts. According to The New York Daily News, the rapper submitted paperwork to the court suggesting he's now worth $4.4 million. His lawyer later amended that number to $3.7 million. Earlier this year, Forbes valued the MC's worth at close to $150 million.