Dignity Is Not Negotiable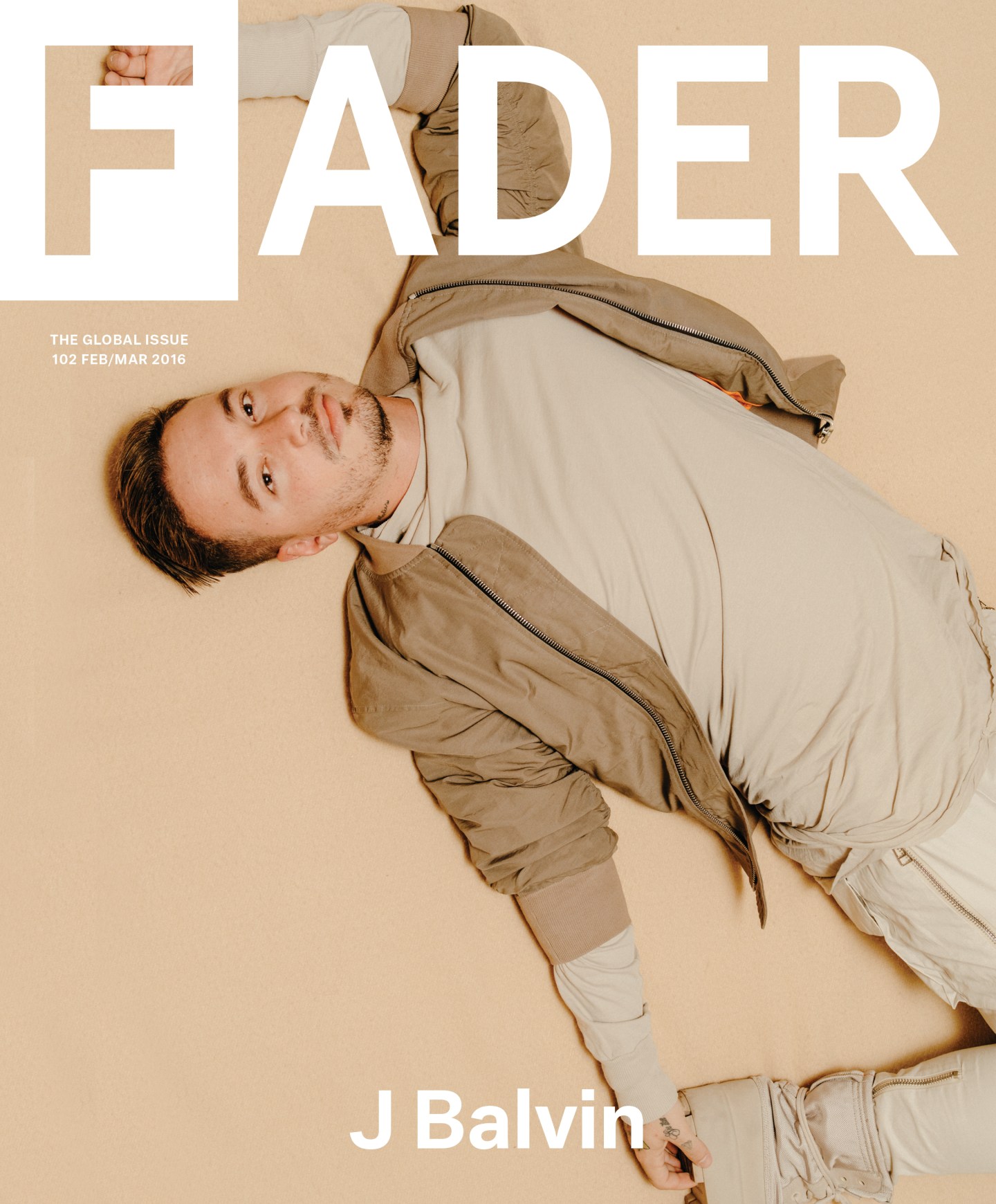 Van brakes squeal to a stop, and José Osorio Balvin, reggaeton's biggest star, shuffles onto the fairgrounds just minutes before his show is set to start. The boxy arena hums with anxious chatter; the venue's staff watch him, admiringly. "Snapchat time," Balvin says.
He films on his phone as he's shuttled through a twist of hallways to a spare concrete dressing room, where the sound team rushes to wire him up. "Five minutes," warns Fabio Acosta, one of his managers, as he passes by. Balvin hunches with his band and stage crew for a pre-show prayer session, led by a toned Afro-Colombian dancer named Yoel Matute. "Thank you God for giving us the talent of José and for the talent of all our musicians and dancers," he says in Spanish. "Give us strength, God, to perform well tonight."
Balvin should've been here over an hour ago, but his full-time health coach, Estefanía Borges, was having a hell of a time finding him a grilled chicken breast and veggies. She keeps him on a strict diet, and it's especially important he eats clean when he's running on fumes, like he is now. It's been an intense, sleepless few weeks of recording and touring, and for a man universally regarded as being very pretty, tonight J Balvin looks like shit.
As the band hits the stage, he stays behind. They kick into the pizzicato synth intro of his latest hit, "Ginza," which has clung stubbornly to the No. 1 spot on U.S. Latin charts for over 20 weeks. On YouTube, "Ginza" has almost 400 million views—on par with Drake's "Hotline Bling" and The Weeknd's "I Can't Feel My Face." It's gone No. 1 in Spain, Mexico, and Colombia, and charted at No. 2 in Romania.
As he lingers in the shadows, it's hard to imagine Balvin taking the stage. Yet, as if possessed by a totally different being, he bounds right into the spotlight. The percussionist drops the dembow beat, reggaeton's defining drum pattern of steady kicks and staggered snares, and Balvin begins to sing: Si tu quieres reggaeton dale/ Sigue bailando mami no pare—If you want reggaeton, go ahead/ Keep dancing, mami, don't stop. The air pulses with fans' screams. When the song ends, Balvin closes his eyes. I wonder if he's about to pass out.

J Balvin was born in Medellín, a vibrant metropolis in the hills of central Colombia. It's known to the world as the center of Pablo Escobar's former cocaine smuggling empire, and within Colombia as the nation's industrial capital. But tonight's show is nowhere near there—we're nearly 4,000 miles away, on the opposite end of South America, in Comodoro Rivadavia, a provincial city plopped unceremoniously on the wind-blasted emptiness of Argentine Patagonia. Comodoro is the closest you can get in the world to Antarctica and still be in a town with 100,000 people in it. It's the beginning of summer here in December, but there's still a nagging chill in the air. People say it never leaves. Most of the audience is wearing jackets, even though they're indoors; at one point, a fan throws a white woolen hat on the stage. You could fairly call this place the end of the Earth—one of them at least.
The style of music J Balvin makes comes from much closer to his home. The roots of reggaeton are in Panama, where in the 1980s young people started re-recording popular Jamaican dancehall songs in Spanish, and eventually started making original tracks inspired by what was happening on the island. Much like hip-hop, the style began its life as an underground, black youth movement. Reggae en español, as it was then known, jumped to New York and then to Puerto Rico. There, in the '90s, it blended with hip-hop to become reggaeton, as it's known today, with its dembow beat and rapped vocals.
Record execs at the Latin divisions of major labels quickly saw an opportunity to replicate the trajectory of hip-hop: take something hot and from the hood, and sell it on a massive scale. They swooped into Puerto Rico and signed many of the young artists who were popular on the street. In 2004, reggaeton had its first international hit with Daddy Yankee's "Gasolina," and the style quickly came to dominate Latin Caribbean and U.S. Latin markets. A number of Puerto Rican stars followed: Don Omar, Tego Calderón, Wisin y Yandel. But reggaeton began to stagnate around 2010 from a lack of new voices and new ideas, and the genre's stars started moving toward uptempo, Pitbull-style dance-pop in order to make hits.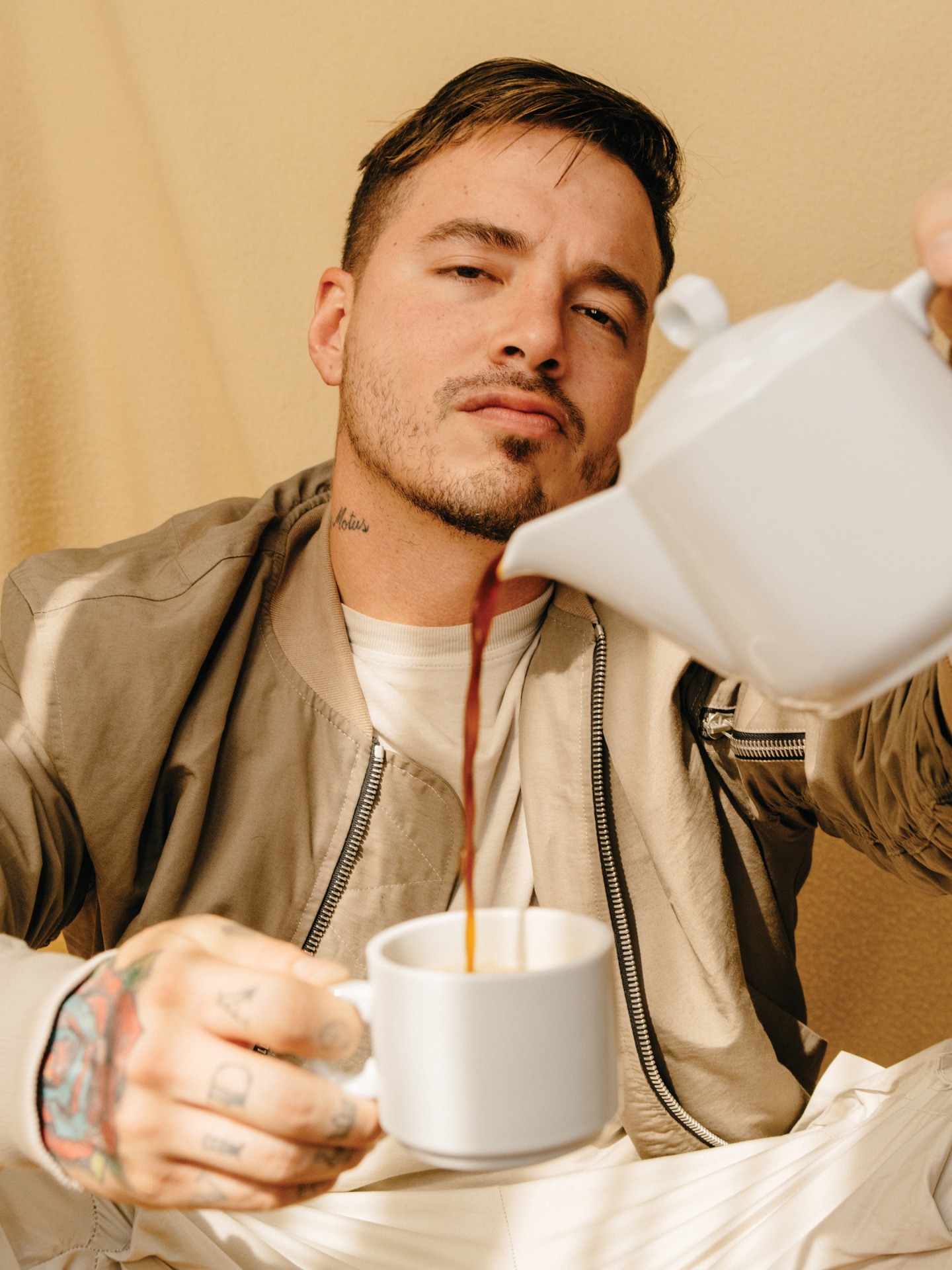 J Balvin is part of a new generation. His reggaeton is more subtle, more relaxed, and more in line with what's happening in current pop and hip-hop. (Critics might also say it's more watered-down.) Where Daddy Yankee sounded like he was almost yelling, Balvin sings his lines with a gentle drawl. Instead of the hard-edged, maximalist beats of the first wave, Balvin's tracks are moody and spaced out. And in place of the wrap-around aviators and fitted caps of yore, Balvin dons a broad-brimmed cowboy hat and high-end streetwear, fresh off the runways of designers like Guillermo Andrade. (Balvin calls fashion "his life's passion, on the same level as music.")
In a way, you could call him reggaeton's answer to Drake or Kanye West—a singing reggaetonero who dresses well, writes about relationships, and is unafraid to get a little vulnerable, both on and off record. With Balvin at the lead, reggaeton's center of gravity has shifted to Medellín, home to a new crop of stars, including Maluma and Raycon. A number of Puerto Rican artists, like Nicky Jam and Alberto Stylee, have either moved to the city or are spending more time there to be part of the moment.
There hasn't been another song as big as "Gasolina," but the new generation has done something arguably more powerful: they've expanded reggaeton to become a consistent part of the pop landscape all over the Spanish-speaking world. While the genre once stood for tropical, urban party music, now it's just as at home in this chilly concert hall in the deep south of Argentina, about the least tropical place you can imagine. If Balvin is Drake, he's like Drake playing a show in lily-white Wyoming. The difference is, Drake has never played in Wyoming.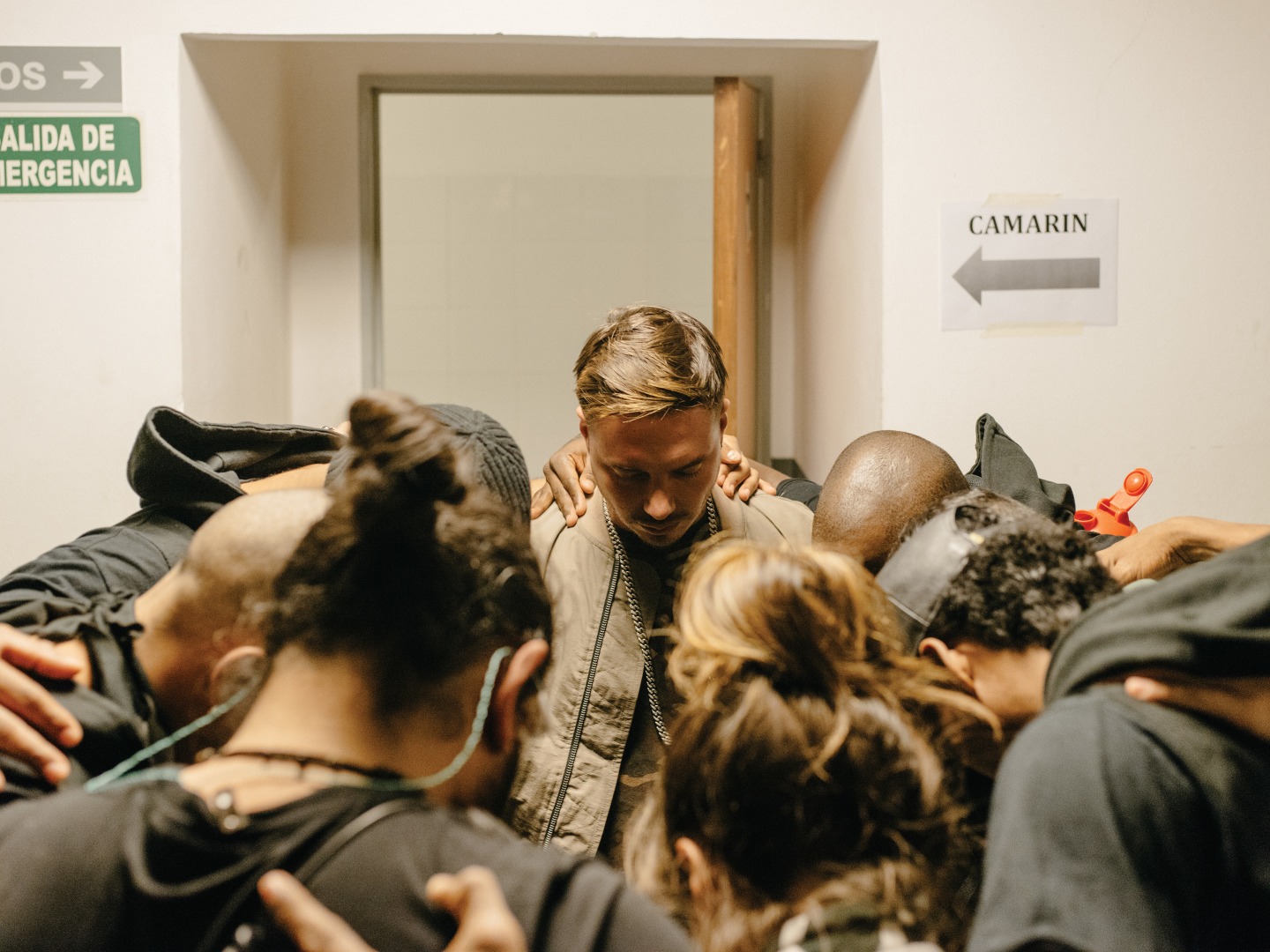 Balvin gets up from his hotel bed, sits down at a square table, and pours himself a cup of black coffee. He was trying to take a nap, but was too exhausted to fall asleep—he couldn't get his mind to sit still. Outside the window, the icy South Atlantic laps the city's edges.
Balvin has the suave good looks of a pop star, with warm eyes and an explosive smile he employs often. He's 30, but he seems younger—not just because of his boyish features, but from the massive amount of time he spends glued to his phone. Despite the pressure of entertaining his tens of millions of followers, he manages all of his own social media accounts himself, serving up a near constant stream of thoughts and selfies—pouty, sultry, shirtless, and often all three at once.
"When the industry started creating superstars a while back, it got rid of their humanity in the process. I prefer to show the world I'm a human being," Balvin explains, in crisp Spanish. "When you maintain a closeness with your fans, they are more forgiving when you make mistakes. Besides, when I see what gets likes and what doesn't, it's like my own market study."
He cues up an Instagram post of the chart results for a new remix of "Ginza," featuring six reggaeton legends from both the new and old schools, including Daddy Yankee and Yandel. He released the track just this morning. "We're already number one in seven countries," he says. "Colombia, Ecuador, Peru, Costa Rica…" he ticks them off, naming each conquest lovingly.
Balvin is pumped about the remix, but what's really got him excited right now is his recent writing session with Poo Bear, Justin Bieber's longtime songwriter. They spent four days recording demos for Balvin's next album, titled Ninja and scheduled for release later this year. "It was incredible, to be making reggaeton with one of the most influential people in the world in music today. We're breaking down all the walls of the market that tries to tell us we can't do certain things. My medium is music, but my goal is to motivate people to dream."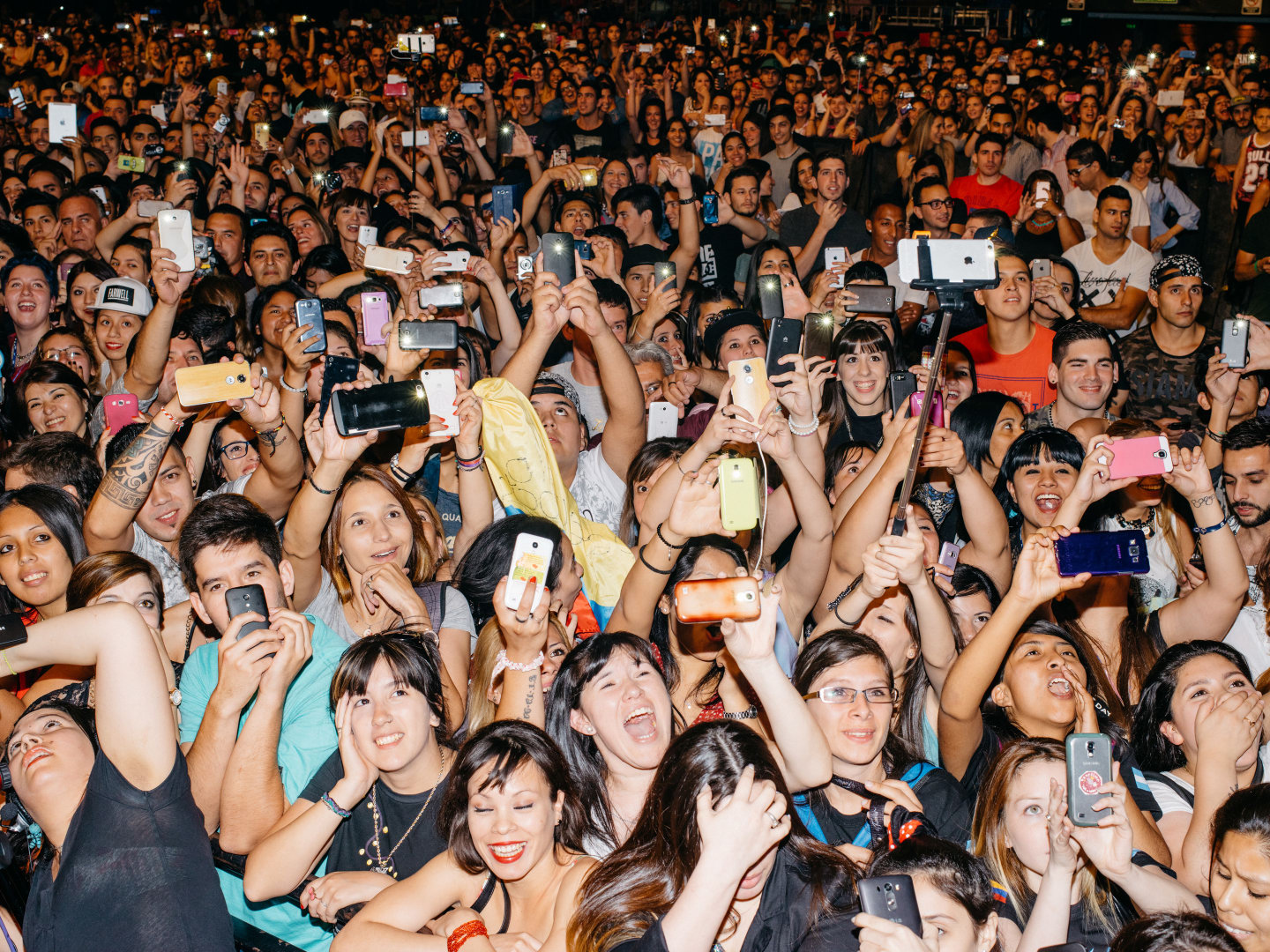 "I want mainstream artists to accept Latino artists as equals, without us having to sing in English. I want Rihanna to pick up my phone call."
He often talks like this, in the language of self-help. His Snapchat is full of pebbles of personal wisdom. While watching a sunset on a spa retreat in the Maldives: "Today I learned that the secret to conquering fear is to always live in the present." Over a breakfast of berries and yogurt: "Feeling grateful for this food, because not everybody gets to eat breakfast." (He's a big fan of DJ Khaled's Snapchat, incidentally.) Again and again, he tells his fans to dream big, that anything will be possible if they're willing to fight for it. As proof of this theory, he offers himself.
Balvin frames his own story as a classic underdog tale—a Colombian who made it in a Puerto Rican's genre, against the odds. And it's true that he's not like most reggaeton stars that came before him. He grew up in a big house in the plush hills around Medellín, far from the rough housing projects of Puerto Rico. His father was an economist and business owner. Like many well-off teens in Colombia, Balvin didn't care much for Latin music, obsessing instead over English-language rock music. (It's a fandom he still wears: he has a tattoo of Nirvana's smiley tongue logo on his right leg, and he frequently dons Metallica T-shirts.)
Eventually, Balvin says, his father's business went bankrupt. They lost their house and car, and had to move into a more modest neighborhood. "Because of that… I feel something like a chameleon," Balvin says. "When I would go to the barrio, people saw me as a rich person, but when I'm around rich people they see me as someone from the ghetto. It's all perceptions. I like moving between worlds. I feel equally comfortable in both."
Balvin got the hip-hop bug not in Colombia but in the U.S., where he went to live at age 17 as an exchange student in Oklahoma. After the program, he decided to spend some time in New York, living with an aunt on Staten Island and working as a dog walker and house painter. He remembers being really impacted by walking around the city and seeing Jay Z and Puffy on billboards. "I saw the way hip-hop culture influenced society, the whole entertainment industry, fashion. It wasn't just the music that drew me, it was the whole business around it."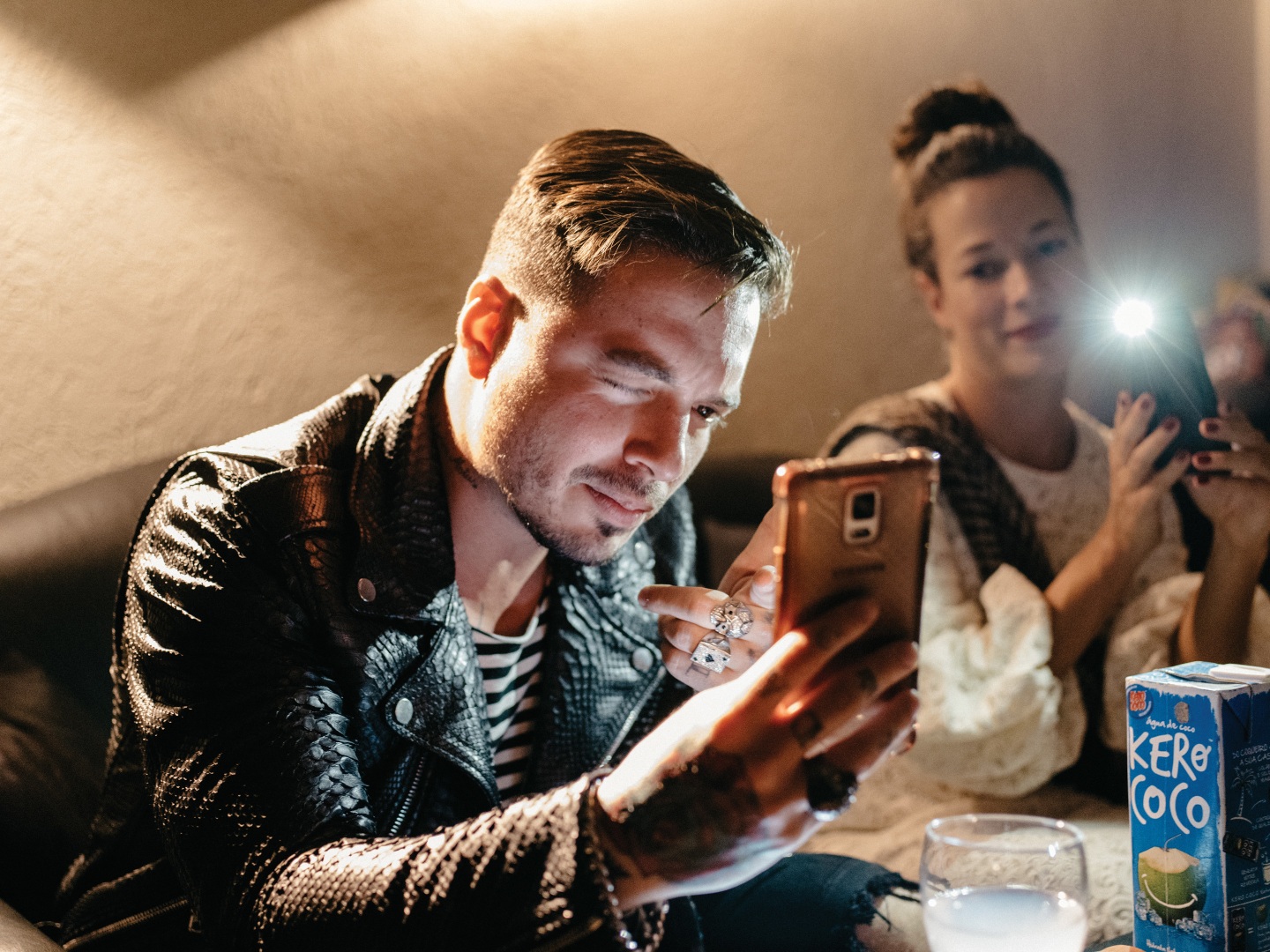 The money side of music was so appealing to Balvin that when he got back to Colombia at age 19 and started working toward becoming an artist, he branded himself with the tagline J Balvin "El Negocio"—The Business. He then set about trying to turn the nickname into a reality.
"I met him at a freestyle battle in Colombia, on the street," recalls David Rivera Mazo. Mazo is Balvin's DJ, business partner, and close friend of 15 years, and he goes just about everywhere with him. He's tall and sturdily built, with cropped black hair, a shaped-up beard, and an air of total calm. "I didn't like Balvin at first. I thought he was cocky. But I saw he had a lot of talent and a lot of drive, and we eventually clicked and decided to work together."
Back around 2004, when "Gasolina" first came out, reggaeton didn't rule Colombia as it does today, but a scene was starting to take shape in Medellín, and Balvin and Mazo began to climb their way up through it. "For 10 years, I was my own label, my own promoter, my own PR," says Balvin. "We borrowed money to print our CDs." His first songs were basically poor imitations of commercial reggaeton from Puerto Rico, but he soon developed his signature style, and by 2009, Balvin was making national hits in Colombia. In 2012, he scored his first major international success with his one-night-stand anthem "Yo Te Lo Dije," and a year later found himself in a 360 deal with Universal subsidiary Capitol Latin. The achievements accelerated: in 2013 he earned his first No. 1 hit on U.S. Latin charts with "6 AM"; 2014's "Ay Vamos" sold even better; and in 2015, Balvin took home the award for Best Urban Artist at the Latin Grammys.
It can't be ignored that, in Colombia, Balvin is a blanco; his light features and unwavy hair make him read as white. Racism is very different in Latin America, but it's no less insidious: while most people there consider themselves to be on a racial spectrum, rather than divided sharply into black or white, fair-skinned people still tend to control the economic and political power, and they're overrepresented in entertainment. That's why, despite reggaeton being invented by black Panamanians and inspired by black Jamaican music, very few black artists have found major commercial success in the genre (with Tego Calderón as one shining exception). Latin markets, especially in countries farther south with smaller Afro-Latino populations, simply tend to unfairly favor guys that look like Balvin.
In addition to being notoriously colorist, Central and South American audiences also tend to be especially socially conservative about what topics are acceptable for the radio. To get on the airwaves in Colombia, and bring reggaeton deeper into more buttoned-up countries like Mexico or Argentina, Balvin strategically smoothed out his lyrics. "We wanted to make music that was clean enough for your grandma to like, but sensual enough that the streets would like it too," Mazo explains. It's a tricky dance, but they do it well: J Balvin's not a bad boy, he's a good guy with a well-tended naughty side.
Onstage, he certainly plays up the latter, sauntering around and pausing every now and then to grind with an imaginary dance partner. "They tell me," he calls out to the crowd in Comodoro, "that I have nowhere to stay tonight. Whose house can I stay in?" The audience lets out a collective swoon. They're mostly made up of women in their teens and twenties, with a healthy sprinkling of young gay men. As he leaves the stage, I spot some fans crying.
After the show, Balvin and his team go straight to sleep in preparation for an early flight to Buenos Aires, where he's playing the next evening. A few dozen fans wait in vain for him outside the hotel. "He's the future father of my children, I know it," says 25-year-old Beatriz Torres. She and her sister travelled from Salta in the far north of Argentina, over five hours away by plane, just for the concert. She jokes about scaling the walls of the hotel to break into his room. "I just love him so much," she says. "He's different from other singers."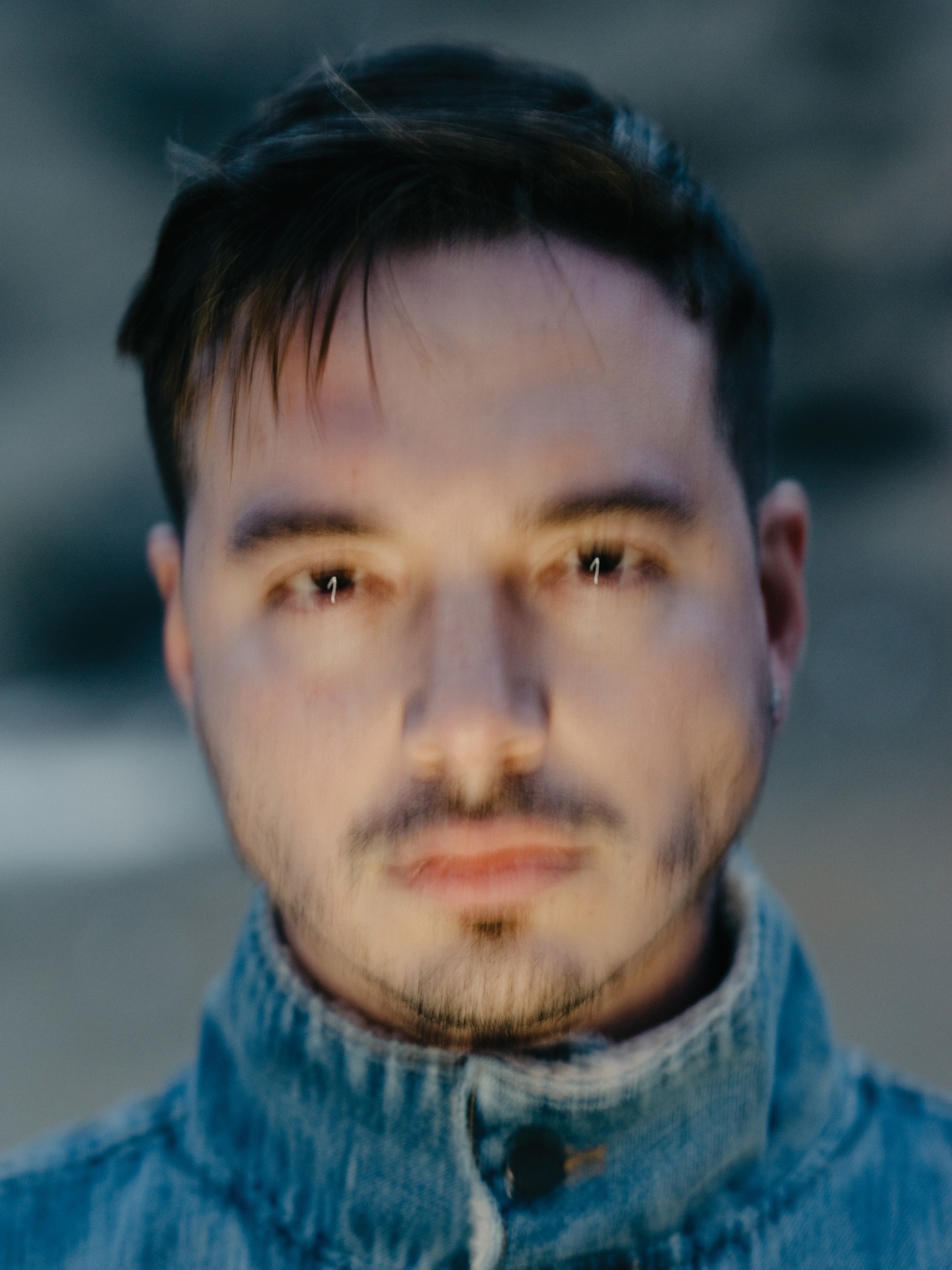 The next morning, Balvin and his entourage hold court at the tiny Comodoro airport cafe. Overworked waitresses shuttle coffees from an ancient espresso machine as travelers wait for the plane that will whisk them away from Patagonia. In their designer clothes and with arms full of tattoos, Balvin's crew seems to have been beamed in from another, far more glamorous, planet. Every so often, a teenager comes over and shyly asks for a photo. Balvin always obliges.
In one ear, Balvin is listening to a demo of a track he cooked up with Poo Bear. Nothing is confirmed, but the hope is to get Justin Bieber to sing on it in Spanish. Balvin passes me an earbud and asks me what I think. It's a pop song with a cooing vocal and a heavy reggaeton drop after the chorus. It reminds me a lot of Bieber's "Sorry"—maybe too much. I tell him it's good.
"See, Fabio, people are liking the song," Balvin tells his manager. In his forties, Fabio is a veteran industry operative in Colombia with a background in heavy metal and a long track record in breaking national hits. He somehow manages to always look very serious and very relaxed at the same time. He and Balvin bicker constantly, like family. Balvin turns to me and grumbles, "Fabio thinks it's not a radio song."
"It's not finished yet," Fabio says, leaning back into his chair confidently, his leather Guns N' Roses jacket bunching up in the shoulders. "The way it is right now, this won't play on Latin radio, I'm sure. The media impact will be big, but you need the radio too."
Balvin's even temper starts to crack. He throws his arms up, getting louder: "Please, Fabio. This is J Balvin with Justin Bieber, not a bunch of nobodies, asshole. It's a hit."
Fabio is stone-faced. "It's not a hit yet," he says. "Come back and show it to me when it's finished, and we'll talk then."
Balvin leaps out of his seat and puts his hand in front of Fabio's face. He's almost yelling now, drawing stares from nearby tables and stern looks from his crew. For the first time in my two days with him, I see something other than the humble, fun-guy persona he puts forward. I see somebody who can't stand to be told he can't do something, can't stand that there's somewhere his music can't go.
"Let's make a bet right now. I'll bet you a Lamborghini Hurracán, worth $250,000. OK? This is going to be a hit. We're driving the trends on the radio right now! The radio will play what we tell them to!"
I can't tell if he's kidding about the bet. He doesn't sound like it. "Come on, let's go, Fabio, if you are so sure," says Balvin. "Come on."
His hand is still in Fabio's face. Nobody in the entourage says a word. Fabio hesitates for a second, and stands down: "I don't have $250,000, so I'm not going to bet you."
"Yes you do, because I know how big the cut you take from my shows is," Balvin mutters, and the table erupts with laughter. Fabio cracks a wry smile, and the tense moment melts away. A waitress delivers a platter of miniature Argentinian croissants. Within a minute, everybody's happily talking about new sneakers they want to buy.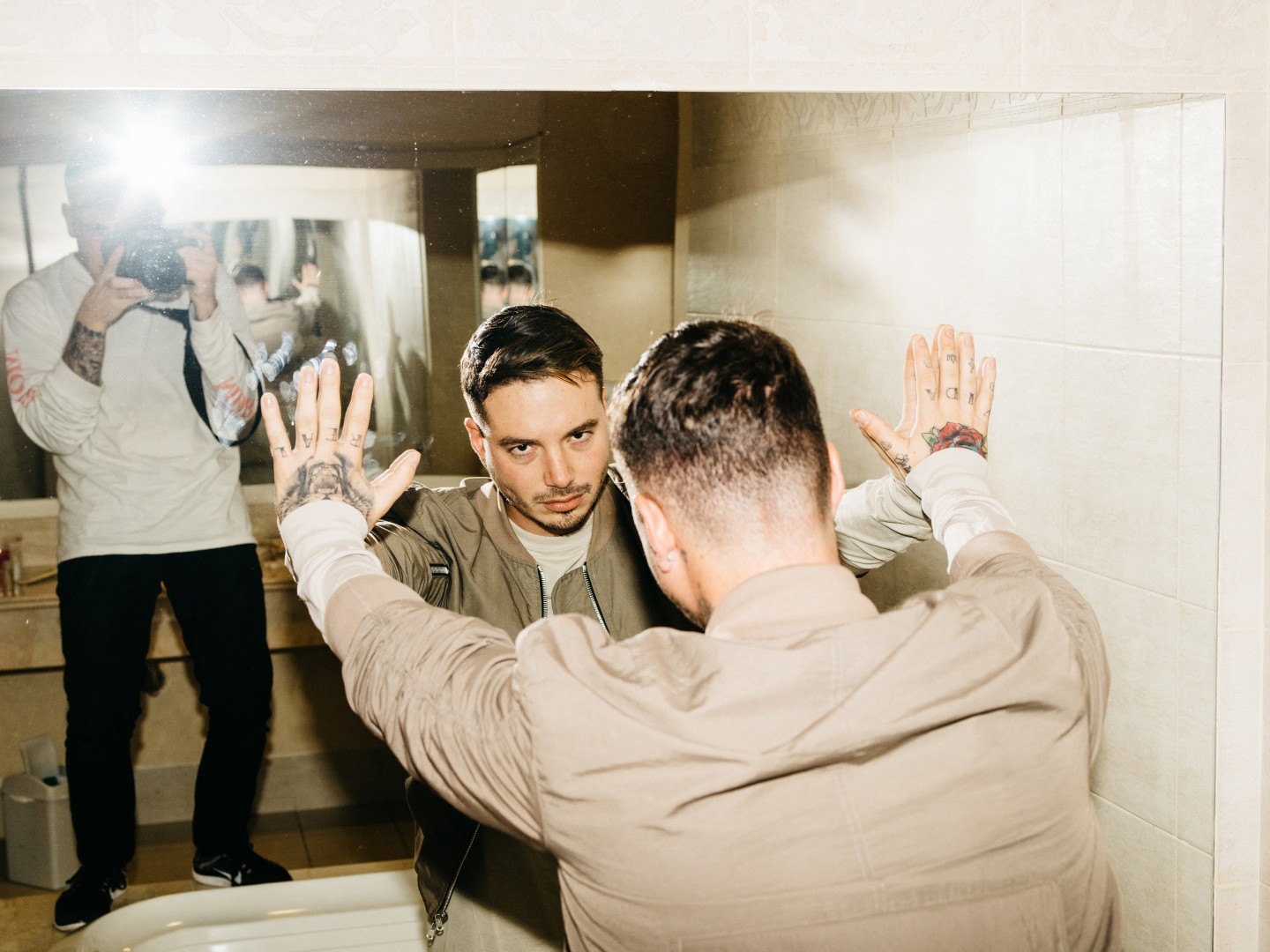 "When I would go to the barrio, people saw me as a rich person, but when I'm around rich people they see me as someone from the ghetto. It's all perceptions."
Balvin's suite in Buenos Aires is the most opulent I've ever seen, with several sprawling rooms draped in red velvet and contemporary art. He's sitting on the floor instead of on one of the massive leather couches. Resting by his side is a copy of Cultura Mainstream, a book-length sociology essay about how the U.S. has positioned itself to dominate global pop culture. His mind is clearly still on the Bieber song. I'm curious, is the collaboration an attempt to cross over into the U.S. general market?
No, he says. Maybe one day he'll try to cross over, but that's not really what he's interested in right now. "I want to keep making history in Spanish. I want to invite the mainstream into my world, and to my sound, and to what I'm doing. And I want mainstream artists to respect me, and accept Latino artists as equals, without us having to sing in English. I want them to know that I can compete globally with whomever, in Spanish. I want Rihanna to pick up my phone call. I want the biggest fashion designers in the world to send me clothes just like they send them to Kanye, and that's starting to happen. One day designers will send me their whole catalogs for Christmas because they respect my art and I respect theirs."
The truth is, Balvin doesn't need the English-language market to be successful on a massive scale. There are 400 million Spanish speakers around the world, and he's got that randomly huge fan base in Eastern Europe, too. Still, he can't stand the fact that even though a full 17 percent of Americans are Latino today—a number that is projected to grow and grow—Latino artists are treated in the U.S. as if they belong to a different, lesser realm of pop culture. Musicians compete in a separate Latin Grammys, out of the spotlight. They rarely get profiled in major U.S. magazines or interviewed on English-language television. They don't get cameos in Hollywood movies. An artist like Romeo Santos can sell out stadiums several nights in a row in New York, make millions for U.S. record labels, and your average non-Latino on the street still will have never heard his name.
That same feeling of disrespect certainly came to Balvin's mind in June after Donald Trump gave his now-infamous assessment of Mexican immigrants: "They're bringing drugs, they're bringing crime, they're rapists. And some, I assume, are good people." At the time, Balvin was booked to perform at the Miss USA pageant. When he learned the pageant was owned by Trump, he canceled his performance, setting off a domino effect of celebrities and companies cutting business ties with the candidate.
"I was personally offended because I also worked illegally in the U.S., painting houses and fixing roofs," Balvin told me. "I wasn't a narco or a rapist. And I thought about the people I worked with, and they were good people just trying to get ahead. That's why I didn't even have to think about [canceling]. Dignity isn't negotiable."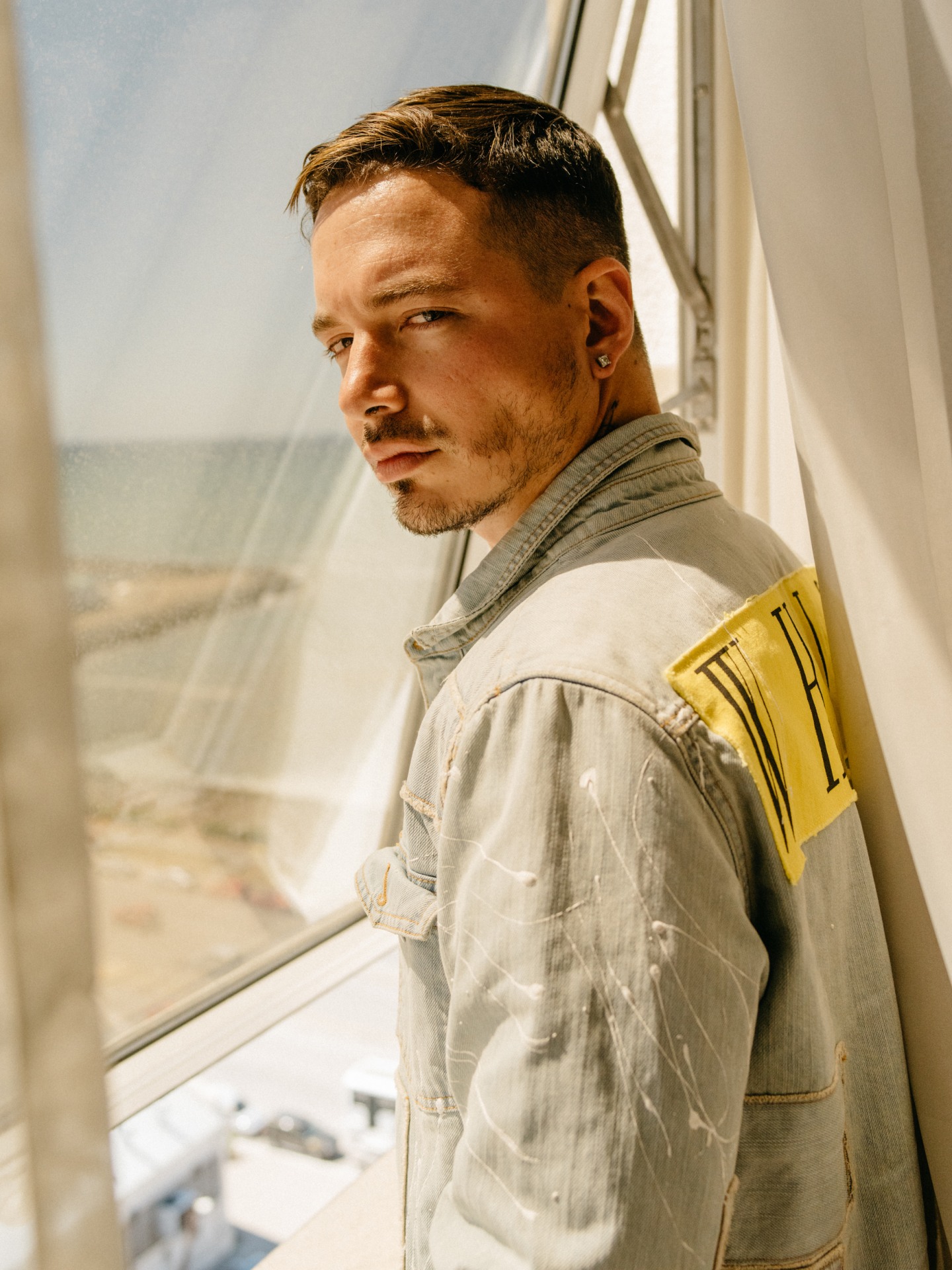 Balvin stands and offers me a glass of Malbec. On the coffee table nearby, my eyes catch one of those adult coloring books for stress relief. "That's my hobby," he says, without a hint of sheepishness. "I color mandalas. It helps me relax."
He doesn't pour any wine for himself; instead, he grabs a cup of brown sludge—protein powder with berries, a recipe from his health coach. She came on board, Balvin explains, after a recent run of shows in the U.S., when long days of driving and performing left him feeling really unsteady. By monitoring his exercise and diet, she's helping to keep him stable.
And he needs that support, he says. Just last night, when he was struggling before the show in Comodoro—he says he was on the verge of having a panic attack. "It happens sometimes when I'm overworked and underslept. It brings me back to the first time I had one." It was three years ago, while he was getting on a plane in Bogotá, when he suddenly felt an overwhelming sensation of despair. "For two months afterward, I was in hell. I lost the desire to live. I went to lots of doctors and tried alternative medicine. I didn't want to go to a psychiatrist because I thought it was for crazy people. And it turned out I was crazy," he says with a laugh.
Balvin's tireless drive to get to the top, his indignation about the treatment Latinos in the U.S., his obsession with his social media following, even his struggles with mental health—I suspect it's all closely connected. He tells his fans to keep dreaming because he wants them to feel powerful, and ultimately because he wants to feel powerful too.
Toward the end of our interview, I ask him what his greatest fear is. "Death," he says, without hesitation. "I'm afraid to die young, before I accomplish my dreams."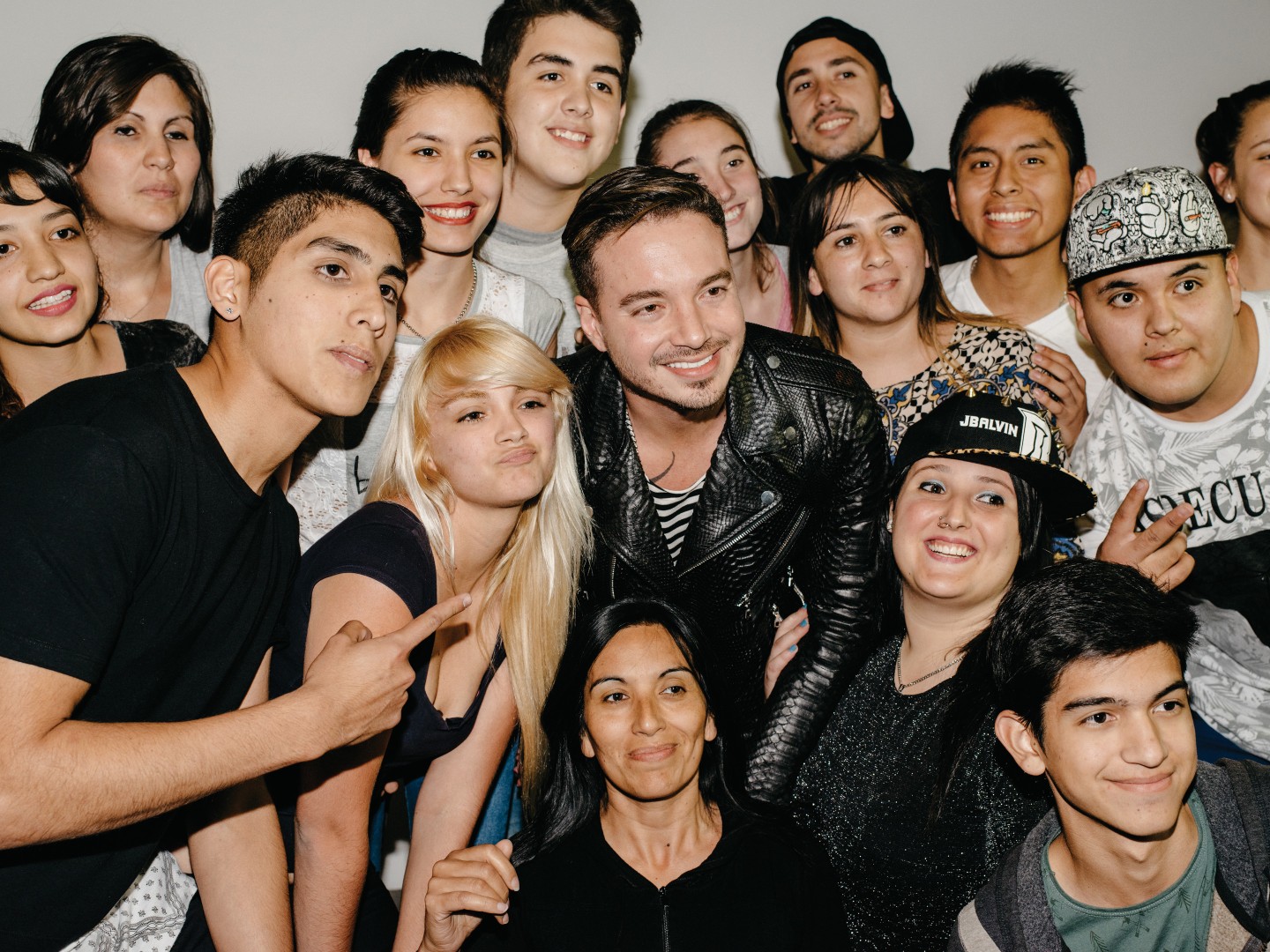 The concert in Buenos Aires is Balvin's biggest show ever in Argentina, at the city's legendary Luna Park. When he heads onstage, I slip into the crowd.
They're watching him, rapt, singing along with all the words. About 15 minutes in, there's a part of the show where Balvin freestyles, making up rhymes specific to whatever city or country he is in. He throws in a line about Pope Francis, who is Argentine, and a cheer erupts. Later, he'll pick up an electric guitar and randomly play the intro to "Smells Like Teen Spirit," which baffled the audience in New York when I saw him perform there a few months ago, but goes over great here. It's all about context.
A few years ago, it would have been difficult to get this many thousands of people to show up for a reggaeton show in Argentina, where rock music is still king. Many people here identify more closely with Europe than Latin America, and the well-heeled generally keep a distance from anything they consider to be low-class; it's unlikely that the fair-skinned kids in this audience would pay $50 to see a local cumbia band from the villa, as the slums that ring the wealthy city core are called. But they've paid tonight, and in this space, among thousands, the reggaeton coming from the stage doesn't signify poverty or struggle or blackness, as it once did. It's urban music presented without urban problems, all sexiness and rhythm and fun.
That's what happens when something local and specific goes mainstream—the audience gets bigger, but the meaning changes. Somehow, the music of Jamaica, filtered through Panama and the U.S. and Puerto Rico and now Colombia, has arrived in this vast room to mean something very different than where it started. The reggaeton-turned-pop Balvin makes is, perhaps, about identifying as Latin American in the broadest sense—about the invisible line that connects the dots between the Argentines in this room to Colombians in Medellín to Puerto Ricans in New York and all the people up and down the Americas who speak Spanish. The line connecting all the people of Latin America who are so different, yet share something special.
J Balvin finishes his freestyle with the line Orgulloso esta noche ser latino—Proud tonight to be Latino—and puts his fist in the air. Judging from their response, the crowd is proud too.
After the show, Balvin slumps against a wall backstage, posting photos of night's crowd on his social media. "Look at all those people," he says to himself. He shakes hands with his promoter, says goodnight to his band, and slides into his van once more. The next morning, he'll wake up early again and fly over the spine of the Andes to Chile. He'll drive up to another arena in another country full of young Latin Americans waiting for him, cellphones in hand, to deliver his gospel of reggaeton.