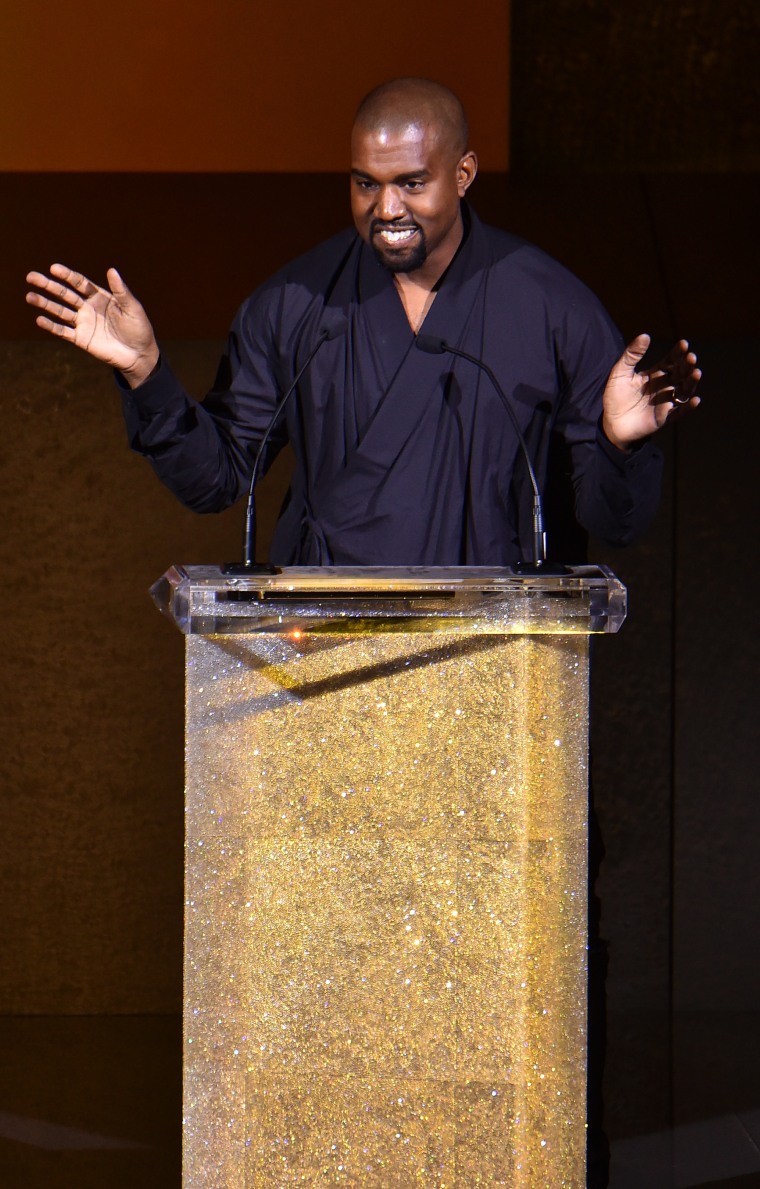 Kanye West triumphantly debuted The Life Of Pablo at Madison Square Garden today and broadcast the arena listening session to select theaters around the world. According to Jacob Rickard, who works for Annie Mac at BBC Radio 1, the radio station was originally hoping to broadcast the album in its entirety before the theater event.
"A few weeks ago Def Jam dropped some hints that they might be able to sort us out with some exclusive Kanye tracks for this evening's show," Rickard wrote on Twitter. "They told us Ye's plan to simulcast the album globally. his big dream was that every radio station would play it in full at the same time."
The BBC was excited at the opportunity, but reportedly the album never showed up. "We then just waited for the zip file to arrive," he continued. "Obviously (as you might've guessed) it never did. we remained hopeful up until about 6pm."
Rickard ended on a positive note: "The 'listening party' vibe we wanted to achieve on radio is happening with the Tidal stream now, so I guess that bit of the dream came true!"
Read the tweets below. A representative for Kanye West was not immediately available for comment.
Update (2/11 7:34 p.m.): A rep for Kanye West tells The FADER that this isn't true.
In an email, a rep for Kanye West says that Rickard's tweets weren't true. It's also worth noting that his tweets have been taken down without any explanation. The FADER has reached out to him for additional comment.