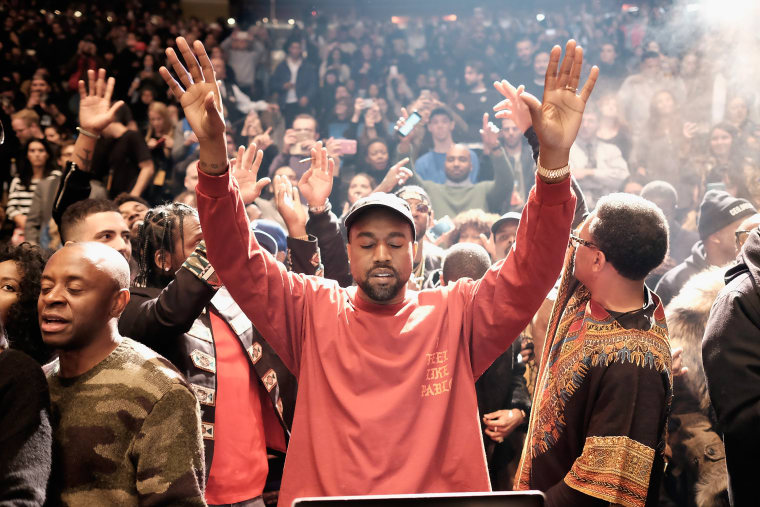 After countless album title changes, Thursday's world premiere at Madison Square Garden, and a surprise G.O.O.D. Friday release, Kanye West has officially released his seventh solo project, The Life Of Pablo. [Note: (2/15 12:43 p.m.): Kanye West has decided not to sell his album until the 21st. This contradicted earlier reports and information from a press release sent out by TIDAL.] The album is exclusively available for purchase on his website now, as he announced after his second performance on SNL. The album and four bonus tracks will also be available for streaming to TIDAL subscribers. [Note: (1:38 a.m.) The info about the bonus tracks was provided to The FADER by an official TIDAL spokesperson. They do not appear to be part of the release.]
The album has the 18 tracks that Chance The Rapper teased on Twitter on Saturday morning. Rihanna, The Weeknd, Ty Dolla Sign, and Frank Ocean all make appearances on the album.
The album's exclusivity on TIDAL, as well as Thursday's livestream, completely contradicts earlier reports that Kanye West was "distancing" himself from the streaming service. This move also leaves iTunes shut out of the process. A rep for Apple declined to comment for this story.
Stream the album via TIDAL below:
Update (2/14 1:29 a.m.): Kim Kardashian says that the album, which was not immediately available on his website or TIDAL, would be available soon.