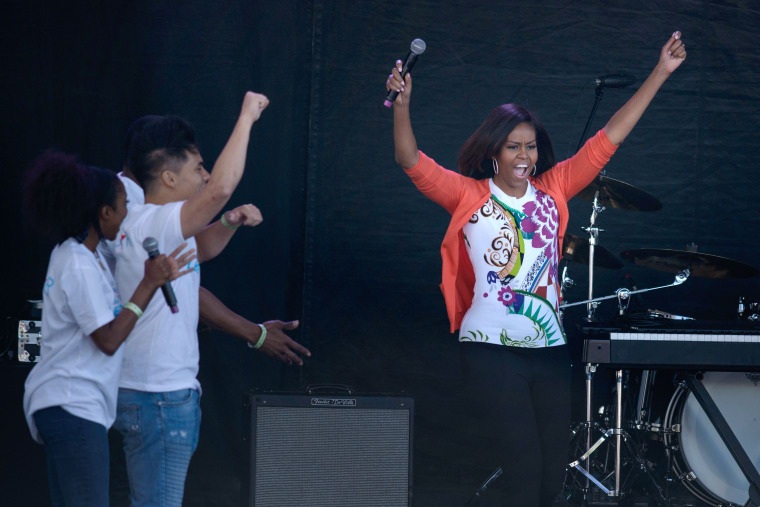 With her new charity single "This Is For My Girls," First Lady Michelle Obama can add a new title to her impressive resume: The DJ Khaled of the White House. FLOTUS has assembled an impressive roster of artists for the track, including Missy Elliott, Janelle Monáe, Kelly Clarkson, Kelly Rowland, and Zendaya. It's a literally commanding tune about taking self-respect and dignity when they might not be given to you.
"This Is For My Girls" was made to support Let Girls Learn and #62MillionGirls, two initiatives that raise awareness and improve access for the women and girls around the world who do not access to education.
For more Michelle Obama and Missy Elliot, you can watch them together at the First Lady's Opening Keynote address at SXSW, live-streaming here on March 16 at 10:30AM CDT / 11:30 EST.