11 Experts Weigh In: Is "Panda" Actually Good?
Desiigner is the first American to have a No. 1 single in 41 weeks. Deserved or nah?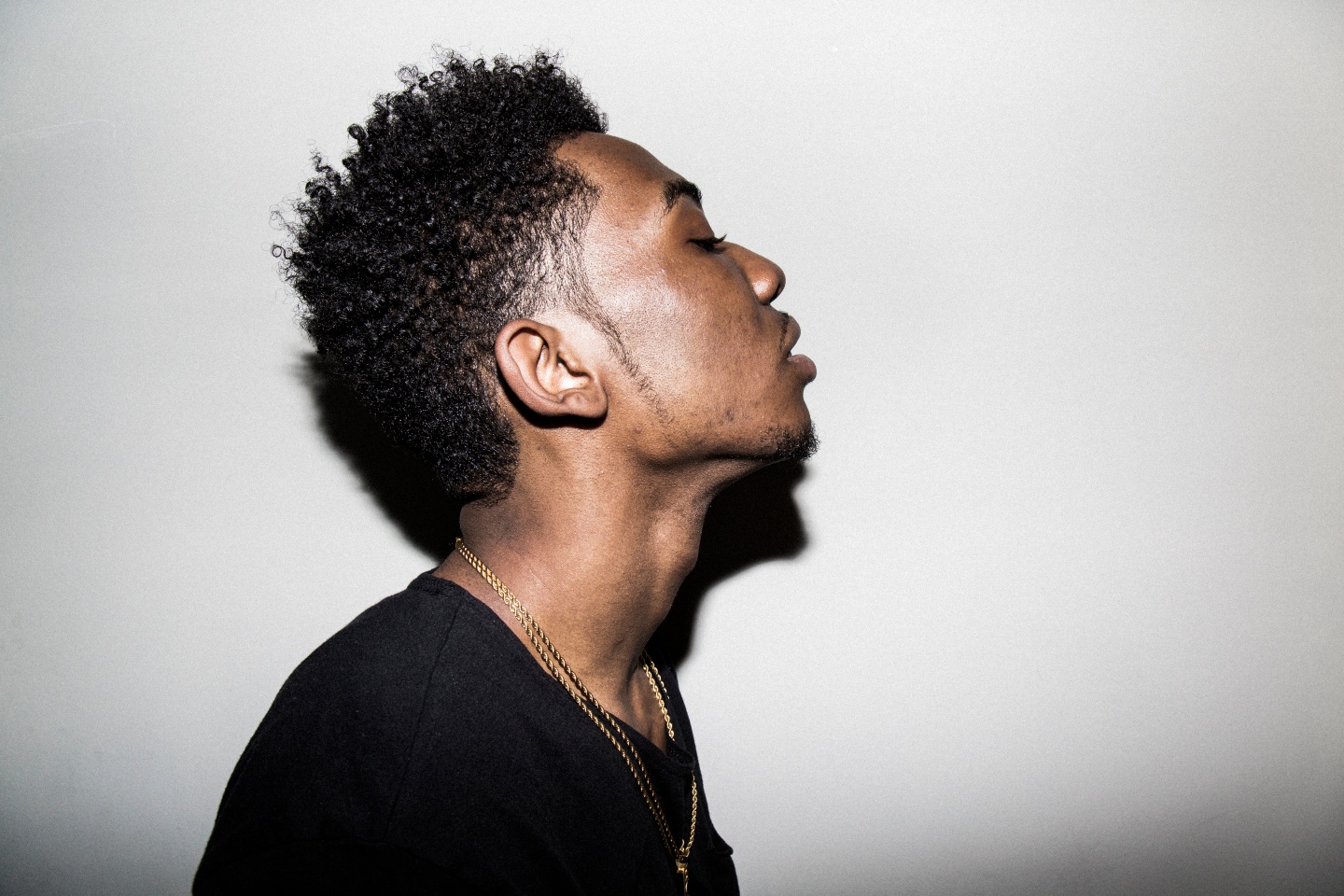 At the Madison Square Garden launch of Kanye West's The Life Of Pablo, Desiigner was thrust into the national spotlight when "Panda," his buzzy street single, was re-packaged by Kanye for "Father Stretch My Hands Pt. 2."
"I couldn't say I could have possibly imagined this, but I see myself going further," Desiigner told The FADER in February, just days after that MSG show. In the months since, his original song has taken on a life of its own. On Monday, it was announced that the song had taken the number one spot on the Billboard Hot 100.
As the song has risen, many have compared it to the work of other artists. Desiigner himself has definitely not ignored the comparisons.
On the occasion of its strange and surprising success, 11 rap fans weighed in on whether or not the song is actually good.
DJ Holiday, radio personality, Atlanta's Streetz 94.5
"When I first heard the record, I thought it was Future. I heard it on satellite radio. I was driving in my Benz, kicking it, and I was like, 'Huh, Future put out this song and he didn't even tell me about it?' Because he always sends me new records and asks me what I think about them before he puts them out. And then I read something about Kanye West rocking with some kid named Desiigner, and that 'Panda' was going to be on his album. The song was already out on satellite radio, but it wasn't in Atlanta. It wasn't in the clubs yet.
"A lot of artists take from artists, and I don't know if Desiigner took from Future, but I do know that when he recorded ['Panda'], Future was everywhere, influencing everybody. But it's just like one of them things—Future hasn't called me like, 'Fuck that dude, don't support him.' Future kind of runs Atlanta, so if Desiigner blatantly comes out and says, 'I don't fuck with Future,' then everyone in Atlanta is probably not going to fuck with the kid and it's going to make it harder for him the next time he drops something. But everything he put together for this look is perfect for him. That shit was on The Life of Pablo. When Kanye West got on that shit, it took it to a whole 'nother level.
"[In Atlanta,] you don't have to play 'Panda,' but you should play it, because there are a lot of New York people and people who rock with Kanye West here. It's a dope record. It's not 'March Madness,' it's not 'Jumpman,' it's not 'Jersey,' it's not 'Stick Talk' in the club out here. But it's a record that you play at 1:45 a.m., before you start dropping all the Future and Young Thug shit."
Judnick Mayard, writer
"Motherfuckers were jumping off couches in the club to 'Panda' before they even had any clue who wrote it. I didn't even know who Desiigner was until The Life of Pablo was about to come out; none of us did. We all not only assumed it was Future, but we also congratulated him for making a fire song on a Kanye album. Well, seems we made an ass of ourselves.
"The song is phenomenal! So phenomenal it became a Kanye song. Desiigner is 18 and having fun. He didn't ask to be New York's savior, and shouldn't have to stand in for the Mr. Right we can't seem to find. You can sit around and criticize a hundred different things about Desiigner, but when those claps come on, everyone finds themselves trying to repeat those machine gun bars. I've seen people give themselves whiplash to that song. And despite the jokes about it being basically copy and pasted into a Kanye song, I still hear the dance floor roar whenever either one is played. So we can lie for likes on the internet, but when your feet leave your loafers in the club, the only person you're lying to is yourself."
Peter Rosenberg, radio personality, Hot 97 and ESPN
"I like 'Panda.' I think it's a good song. But I'm surprised that it's doing what it's doing. I didn't hear this being [a chart-topper] when it began. My assumption was that a number one song in the country is a crossover song that all audiences would get. It's hard to imagine that "Panda" could become a song that people's parents know all the words to, considering even young people don't understand the words that he's saying.
"I never really heard Future in it the way everyone does, I just didn't think it sounded like a rip-off. If anything, I thought he sounded like he almost had a British accent. When people copy Future, what I hear them copying the most is the melodic, sing-songy stuff. And that's up and down the board, from Travis Scott to Kanye. All kinds of people remind me of Future more than this Desiigner record does.
"Maybe [Desiigner] being from New York helped with the groundswell? But Future is a huge star here. On top of that, it doesn't sound like a New York record. But then again, I don't know any big records these days that sound like a New York record.
"I think [the success of 'Panda' is] an indicator of something bigger going on. What that is exactly, I'm not sure. It's just another example of me realizing that people with my traditional sensibility are really distanced from what is truly resonating with kids today. People have to kind of learn to accept that, it just is what it is. There is so little relationship between what that song sounds like and the '90s hip-hop that so many of us are in the game because of, and we just have to learn to accept it."
Desus Nice, host, Bodega Boys podcast
"You know what's great about being 'washed,' a.k.a. over the age of 25, and still listening to hip-hop? You've seen this Desiinger/Future thing before. Whether it was Shyne and Biggie or Rakim and Bow Wow, there's always similar flows. I actually think it's a disservice to Future to say Desiinger sounds like him because Future's songs are more complex and layered than anything I've heard from the Brooklyn MC. 'Panda' goes, which I'm not sure is the same as being good, but when you're in the club, that's a banger. 'Panda' has legs and I think we might be hearing it ring off for a minute this summer. Is it good? It's a pretty solid track, I'm not sure what he says after credit cards and the scammers but whatever. Facts don't matter."
Lauren Nostro, writer
"A few days ago Jermaine Dupri dissected the beats of Desiigner's "Panda" and Future's "Commas" and discovered—as we all have been arguing about—that the production is extremely similar. If he did the same experiment with most internet rap right now, I'm sure he'd find that a lot of songs draw from a bigger artist's sound. But that's besides the point because 'Panda' is good. 'Panda' is fun, and it's that simple equation—a very simple ad-libs and a beat bought off Soundcloud—that makes it catchy.
"If anything, it's an insult to Future's songwriting to compare him to an artist who has achieved mainstream success off a track with one verse. In a world where we're reading the same regurgitated posts about music everyday and championing a group of young rappers who all have very similar (if very good) vibes, the debate around Desiigner's 'Panda' is corny as fuck. If you want to listen to boom-bap New York rap in 2016, there's a genuinely good albeit nostalgic song called 'All the Way Up'. Or if you want to argue that a New York rapper is biting Atlanta's sound, remember that Atlanta is running the sound of the industry right now—Drake on What a Time to Be Alive, anyone?
"Regardless, Desiigner seems to be enjoying his success so much he pukes on stage and still puts on a better live performance than any of your New York faves."
Follow Lauren Nostro on Twitter.
Menace, "Panda" producer
"It jumped up the charts, so there's got to be something up with it. My thought is that the song intrigues all age groups. You see kids vibing to it. You see adults vibing to it. Just the production of it overall is energetic, and nowadays that's what lacks in the music industry. We don't have too much high energy music. It's pretty exciting to see kids going out to dance to this. Dancing died off over the years, I'm relieved to see this again.
"It feels pretty amazing to have a number one song, I didn't expect that it was going to gain so much exposure. Just the other day I was talking to Desiigner about him buying the beat and next thing we've got a number one."
Menace, based in Manchester, made and sold Desiigner the "Panda" beat. Follow him on Twitter.
Deanii Scott, radio personality, Hot 97
"When I learned this kid was from Brooklyn I was beyond surprised, because his dialect was reminiscent of an Atlanta native. I thought 'Panda' was another Atlanta rapper with a club track. I can understand why people may feel like he is infiltrating the Atlanta hip-hop scene, but also understand he is a 19-year-old kid who may have been influenced by the trap and dirty South movements growing up.
"My own mother loves 'Panda' and that's why its topping the Billboard charts. I do acknowledge the turn up when I hear 'Panda' at the club, but It is not on my playlist of songs that I play heavy right now. I am definitely anticipating his next single to see where he leads the #PandaHive."
Follow Deanii Scott on Twitter.
John Kennedy, features editor, Genius
"Desiigner plays up a lot of mystique with "Panda." There's the coded delivery and diction—i.e. panda as a descriptor of a black-and-white BMW X6. The idea of a teen from Brooklyn boasting about "broads in Atlanta" while emulating Future (who has yet to score his own No. 1 song). Those savage machine gun sound effects. And then the song's hijacking by Kanye West for The Life Of Pablo. It's an unorthodox winning formula. Yet while 'Panda' isn't as infectious as, say, Drake's "Hotline Bling" (which peaked at No. 2 last year), its staccato flow, breakdowns and buildups make it one of the catchiest high-energy trap records of the past year."
Follow John Kennedy on Twitter.
Steven J. Horowitz, writer
"'Panda' exists as a hazy, hypnotic string of lyrics bumbled over a fairly competent, non-deviant Menace beat. It is the perfect soundtrack to getting blunted and vibing out, and an on-the-nose banger for jumping on couches and swinging your rag at the club. It's perfectly harmless, but also perfectly plagiaristic. What Desiigner accomplishes is photocopying what came before him—and it's actually incredible that he harnessed that sound and finessed his way to the top of the Hot 100—is something Future has yet to accomplish. Desiigner may have a hit on his hands, but I think a career with longevity is far out of reach. It takes far more than pulling a Face/Off to form a solid musical identity."
Follow Steven J. Horowitz on Twitter.
Rob Markman, artist relations manager, Genius
"I think 'Panda' is a good pop song and I'm not surprised that it's now the No. 1 Billboard song in the country. The beat is energetic, the lyrics are repetitive and simple enough to remember, it was sampled by Kanye West.
"People get uncomfortable because "Panda" sounds like a Future song, and that's fair, but a lot of songs sound like Future songs. Future is the hottest hip-hop artist right now, so his sound will inevitably be copied. Now, if Desiigner can come up with a big follow-up single then he will start to build a real career. If not, 'Panda' will just be remembered as a fun moment in time."
David Drake, writer
"There is nothing wrong with 'Panda,' because there's nothing wrong with liking what you like. And 'Panda' is a perfectly enjoyable song, in a vacuum or otherwise. Obviously it bears a resemblance to Future, but creative theft is a core tool of pop artists, and always has been.
"Yet, I'd still make the case that 'Panda' is Good But Also Bad—or at the very least, Not That Exciting In the Grand Scheme of Things. When you thumb the repeat button for 'Panda,' there's no need to feel a sense of shame, as if you were reaching for too many rolls from the basket before dinner is served. But recognize 'Panda' as one piece of an underwhelming trend—one of America's biggest media markets (New York) forcing through diluted approximations of actually-cutting edge auteurs from 'regional' satellites like Chicago and Atlanta. (Ironically, there was a time when the dynamic was reversed: New York, the argument went, was full of major auteur-rappers with storied careers; the South was a region of lewd, unserious, singles-oriented acts with little staying power.) This isn't to say there's something wrong with enjoying 'Panda'—or 'CoCo' or 'Milly Rock'—but it would be nice if major media in New York (like Hot 97) would respect the originators the way New York artists already do."