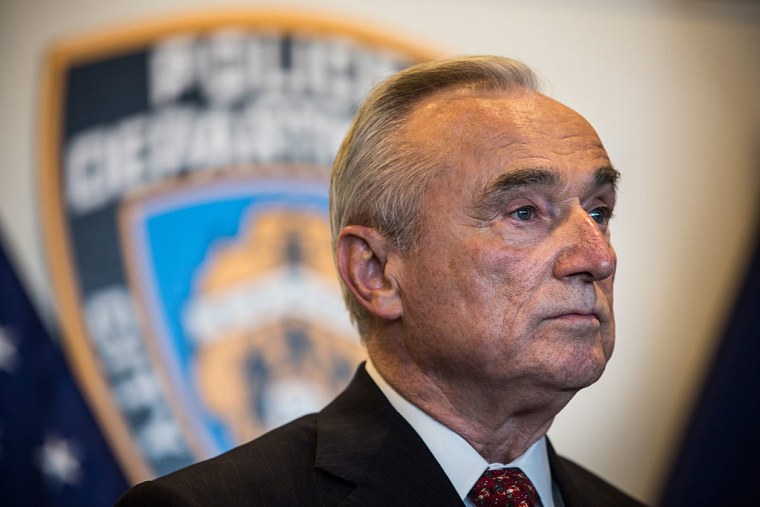 NYPD Commissioner William Bratton has called some rappers "basically thugs." Bratton's comments came in a radio interview given this morning, May 26, hours after one man was killed and three people wounded at a T.I. concert at New York's Irving Plaza last night, May 25. "The crazy world of these so-called rap artists who are basically thugs that basically celebrate violence they did all their lives, and unfortunately that violence often times manifests itself during their performances, and that's exactly what happened last evening," Commissioner Bratton said on WCBS 880. A clip of the interview can be heard via Buzzfeed.
"The background of a lot of these young people, they are significant artists in that world…but unfortunately the lifestyles that they lived…often time follows them into the entertainment world and the success they have in it," Bratton said. "It's unfortunate. You'd like to think that with all the wealth that comes from the fame, that they'll be able to turn their lives around but they continue hanging out with the same people they hung out with when they came out of that world of desperation, poverty, and crime."
Bratton continued to speak ill of rappers in a separate interview with WOR Radio today, May 26: "When you talk about clowns, knuckleheads, it's unfortunate that it's still in that gangster rap world," he added. "That's what you're dealing with: That gangster lifestyle."
This insight into the way certain factions of the NYPD think about the rap world comes after 21 Savage was forced to move a show at Webster Hall in March. A source with knowledge of the situation told The FADER at the time that the NYPD issued "strong advisory" to Webster against the show.
"Police give the venues problems," promoter Shabazz Varnie said at the time. She added that NYPD can also "push for promoters to get extra security in order for the show to go on, which isn't cheap."