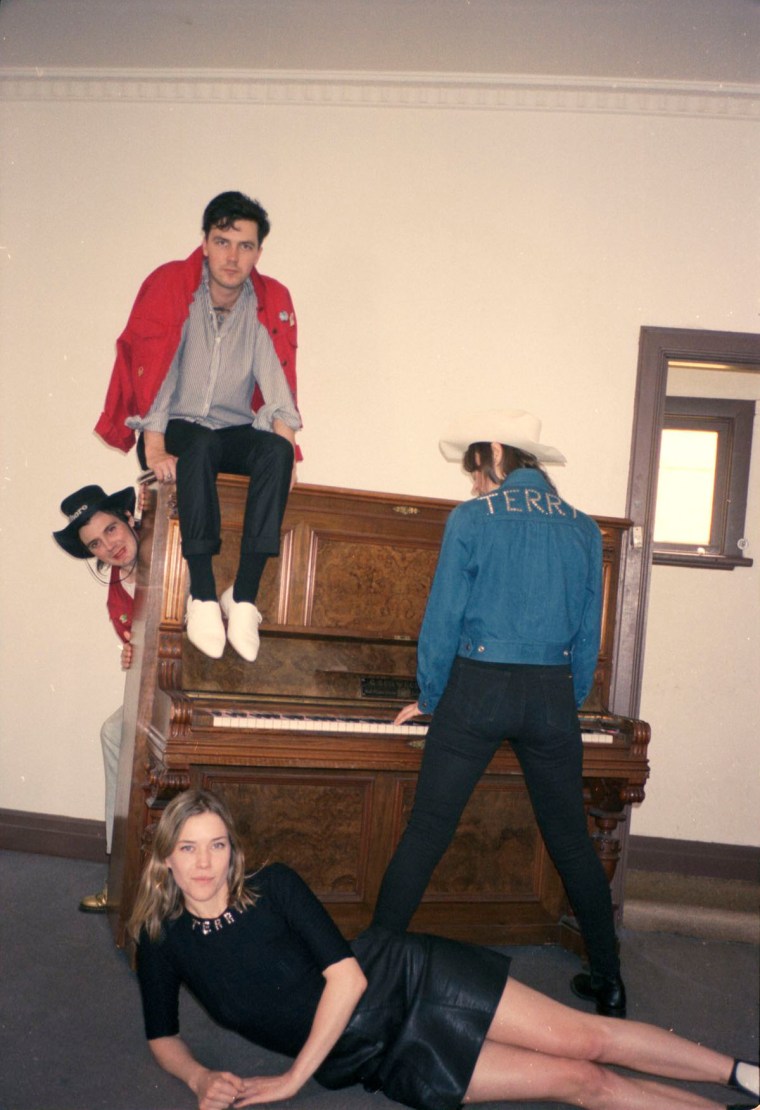 A lot of new Australian guitar rock feels important. There's big names like Tame Impala and Courtney Barnett, as well as a tangled network of underground punk and pop groups, some of which I compiled onto an Apple Music playlist last summer. Terry, a four-piece from Melbourne, exist snugly alongside their peers, probably because its members play, or have played in, a number of other key bands in the scene.
"Chitter Chatter" is a blurry-edged new song from their first album, Terry HQ. It's got the vacant, literary energy of classic post-punk. It reminds me of the best, blunted tracks by New York contemporaries Parquet Courts — though Terry's girl-boy vocals feel extra bittersweet. The band is comprised of two couples, which might explain the harmonic chemistry.
"It's a song about the media, hate, and violence," explained Al Monty, who also plays in great bands like Dick Diver and Total Control, in an email to The FADER. "It's a shout out to [Australian-born media proprietor Rupert Murdoch] and his henchmen." Terry HQ is out July 1 on Upset The Rhythm.