The FADER Weekend Reading List
An impending conservative apocalypse, some rising stars, and startup CEOs on mushrooms.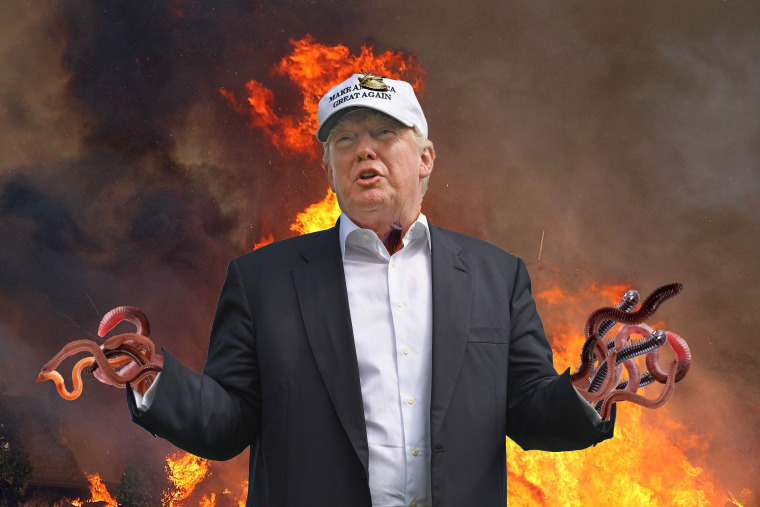 Caity Weaver, GQ
Run through this virtual tour of Trump's assets while imagining a Back To The Future II-meets-Pottersville version of America.
David Greenberg, Politico
Before stepping down in light of sexual harassment charges on the very day of Trump's convention acceptance speech, the former emperor of Fox News laid the basis for a bias-filled, truth-eschewing media landscape that led to the Trump campaign. Blech.
Laurie Penny, Medium
A journalist spends time with newly Twitter-banned conservative Milo Yiannopoulos and the result is "a story about how trolls took the wheel of the clown car of modern politics."
Here's a little taste: "According to the law of the wild web, the spoils go to those with fewest fucks to give...Milo believes in almost nothing concrete—not even in free speech. The same is reportedly true of Trump, of people like Ann Coulter, of Boris Johnson and Nigel Farage: They are pure antagonists unencumbered by any conviction apart from their personal entitlement to raw power and stacks of cash."
Lawrence Burney, The FADER
A crucial read on a crucial figure in rap, and why we're in dire need of a multitude of black voices.
Anita Badejo, BuzzFeed
Actress Tessa Thompson starred in Dear White People and Creed, and will play the lead female role in a number of upcoming sci-fi flicks, including the next Thor movie. Here, she talks racism in Hollywood (naturally), and breaking free from playing "the black girl."
Casey Newton, The Verge
Mark Zuckerberg is attempting to invent a high-flying drone that gathers power from the sun and would provide the world with wi-fi. Can Facebook do it?
Petra Collins, The FADER
If you haven't seen The FADER's Lil Yachty short film, Keep Sailing yet, you need to do that right now. Done? OK, now read about how New York photographer Petra Collins and the Sailing Team crew made it look so damn good.
Chris Colin, California Sunday Magazine
Apparently startup CEOs are microdosing mushrooms during the workday and taking ayahuasca retreats on the weekends to fuel their app ideas. Bonus: the illustrated animations in this one are dope.