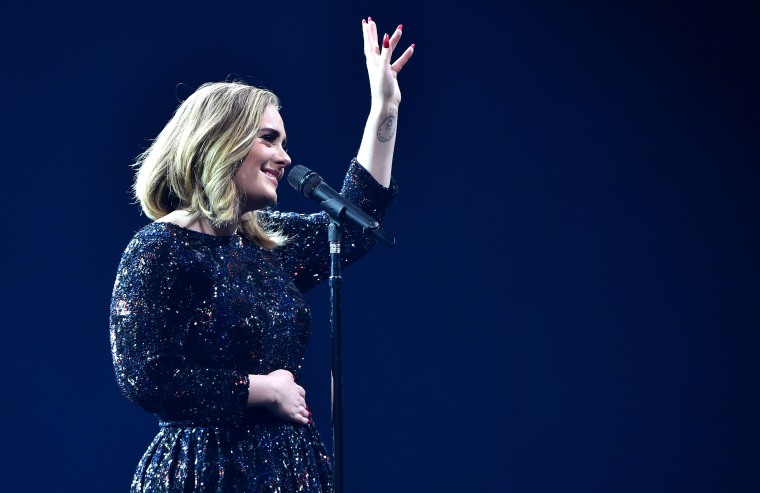 Earlier this month, The Sun reported that Adele was set to perform at the 2017 Superbowl halftime show, but the information was unconfirmed. During her Los Angeles show at the Staples Center yesterday, Adele took a break from singing to finally shut down those rumors.
"First of all, I'm not doing the Super Bowl," Adele told her audience. "I mean, come on, that show is not about music. And I don't really — I don't dance or anything like that. They were very kind, they did ask me, but I did say no." After the audience groaned slightly, Adele joked around that she might do it "next time" when she releases a dance album. Watch her full speech below.
Watch Adele invite her drag impersonator Delta Work on stage and randomly bring up a Grammy-nominated musician during her previous L.A. dates.