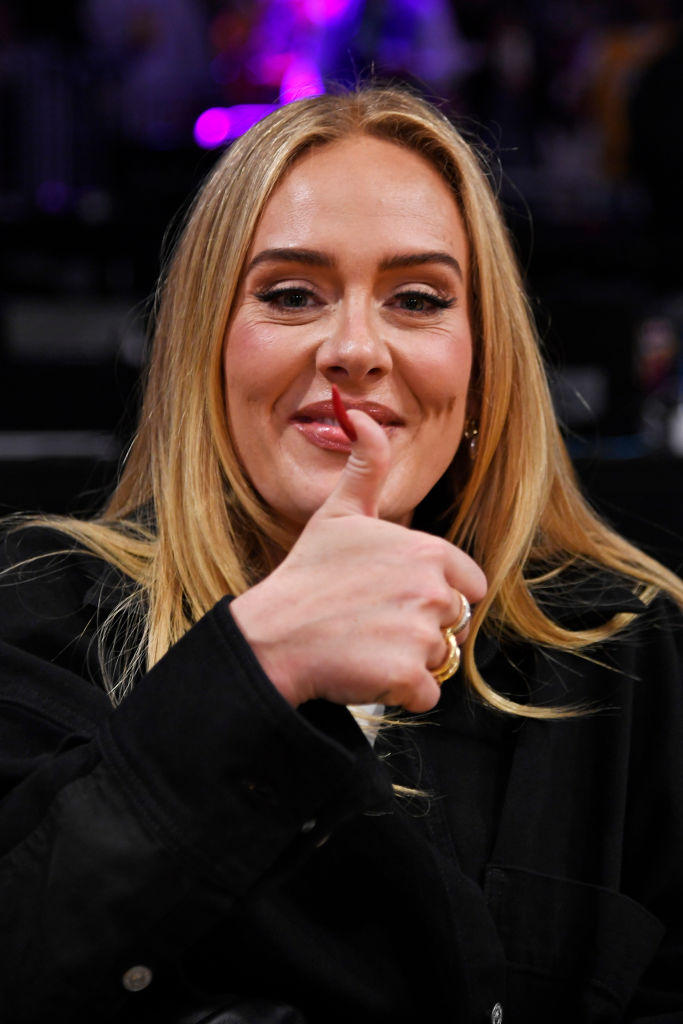 Adele has addressed a recent rash of incidents involving pop fans throwing objects on stage during live shows, telling her audience she would "kill you" if they tried it with her.
Speaking from the stage of a recent show at Caesars Palace in Las Vegas, where she has a Weekends With Adele residency, the British artist admitted to being shocked at how some people behave at concerts at the moment.
"Have you noticed how people are like, forgetting fucking show etiquette at the moment? People just throwing shit on stage, have you seen them?" she said before going to to add, lightheartedly. "I fucking dare you. Dare you to throw something at me and I'll fucking kill you."
Adele was speaking during a section of the show in which she fires T-shirts into the audience, "Stop throwing things at the artist when you can shoot things to people … I've been seeing these people. These people lost it, can you imagine?"
Adele talks about concertgoers throwing things at artists:

"I fucking dare you. Dare you to throw something at me and I'll fucking kill you." pic.twitter.com/vy680y8ekm

— Pop Crave (@PopCrave) July 4, 2023
Adele was seemingly referencing a series of recent incidents, most notably pop star Bebe Rexha ending up in hospital after a fan threw a phone at her during a show in New York. A 27-year-old man has confessed to the assault and said he "thought it would be funny."
Separately, a Pink show in London was given a surreal edge when a fan threw their mother's ashes onto the stage. A day later another fan handed the singer a large wheel of cheese.
Meanwhile, country singer Kelsea Ballerini was hit in the face by an object during a performance in Idaho and a fan slapped Ava Max while being removed from the stage during a show in Los Angeles.