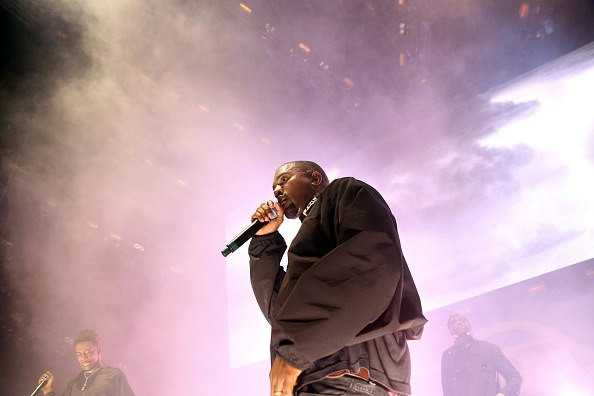 Kanye West has recently made public appeals in attempts to influence the actions of corporations: Earlier this month he called for an end to the "streaming wars" by tweeting at Tim Cook, and he also reached out to IKEA about a possible design collaboration. Kanye's most recent campaign involves his friend and longtime collaborator Frank Ocean and radio play.
In a series of tweets on Tuesday afternoon, Kanye called on "every station across the globe" to play Frank Ocean's newest material. "If anyone at radio really loves music," he wrote. "Come together and pick your favorite Frank Ocean song and play it at least 10 times a day."
"I Heart. Clear Channel local stations. Satellite. Every station. This will make the world better," he continued.
Kanye's appeal to radio comes just a week after Chance the Rapper launched an online campaign to bolster his own radio play and that of other independent artists.
Representatives for iHeartRadio were not immediately available for comment.
If anyone at radio really loves music ... Come together and pick your favorite Frank Ocean song and play it at least 10 times a day.

— KANYE WEST (@kanyewest) August 23, 2016
Every station across the globe. I Heart. Clear Channel local stations. Satellite. Every station. This will make the world better.

— KANYE WEST (@kanyewest) August 23, 2016
Me and Drake both listen to Frank. Radio has to support amazing artists.

— KANYE WEST (@kanyewest) August 23, 2016
Ask yourself Why did you love music in the first place and what can you do to add to the story.

— KANYE WEST (@kanyewest) August 23, 2016
Power to the people. Power to the artist. Empower the artist and create a more inspired world.

— KANYE WEST (@kanyewest) August 23, 2016