Teyana Taylor Has Been Popping And She Always Will Be
In this story from 2008, we were sure Teyana Taylor was the future. But on some turn the 8 in 2008 on its side and make it infinity.
In 2008, Matthew Schnipper profiled "Fade" video star Teyana Taylor for the 51st issue of The FADER.
She doesn't need to boast — Teyana Taylor has other people do that for her. Taylor lacks braggadocio because she's got facts. I'm a celebrity/ Go 'head and google me, is one of her choruses, and when you do, you realize that she is. Or at least she will be soon. Right now Taylor is only 16 ("17 next month") and without a single or a video. But what she does have is YouTube dance clips, an appearance in Jay-Z's "Blue Magic" video, a deal with the Neptunes' Star Trak label, a puffy little hairdo and a scrappy alto.

Slumped in her seat wearing winter flannel and eating an off-brand Oreo, Taylor matter-of-factly describes her rise. Though it's a story worth hearing — one that begins with an Apollo performance at age seven and ends with her wearing the same sneakers as Pharrell — really, she could be speaking Finnish and it would still be mystical just to hear her voice. That big ball of husk shapeshifts across her debut album From a Planet Called Harlem, as she moves from slick staccato rap to proto-belting. Much of the album's future-pop tracks were produced by 19-year-old Polow da Don protégé Hit-Boy, though the Neptunes, Jazze Pha and Bangladesh also appear. Her choice of beats is often the opposite of her voice — shiny and slick combine with hoarse and punchy to make teenage magic. A percussive punch runs through the record, from the boot camp drums of "Naah Mean" to the percolating pronunciation of "Traffic Stop." She's Snoop if he was a tiny lady, Ciara if she had multiple dimensions.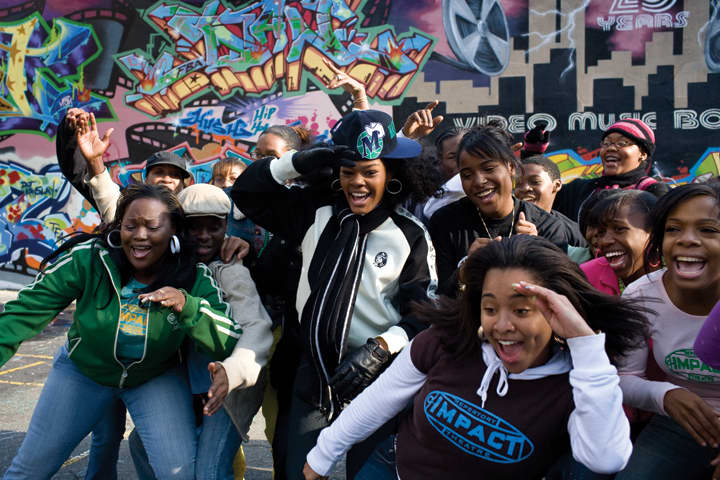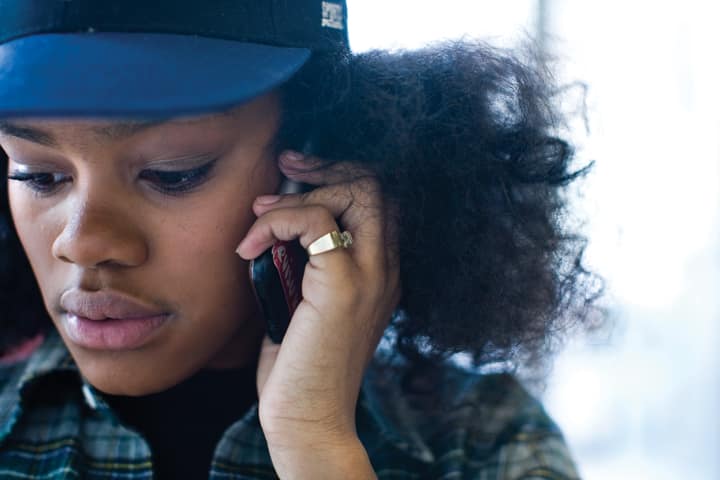 Though she may be the Princess of Star Trak, often enough Taylor puts away her cool savvy to remind you she is still a junior in high school, wide eyed and exuberant. "I just wanna, you know, do different things," she says, talking fast and hypothesizing with glee. "My own TV show, my own cartoon, my own daycare. I'm tryna do it all." She probably can, eventually, but she knows she's got pop star in her blood, and with success bubbling up, everything else gets held. "What a coinky-dink that when it's time for me to go to college, everything's just popping off the way it's supposed to," Taylor says. "I been waiting for this for so long. I stand in front of my big screen TV with my microphone and have my own concerts. Sit on the couch and interview myself. I'm preparing myself."