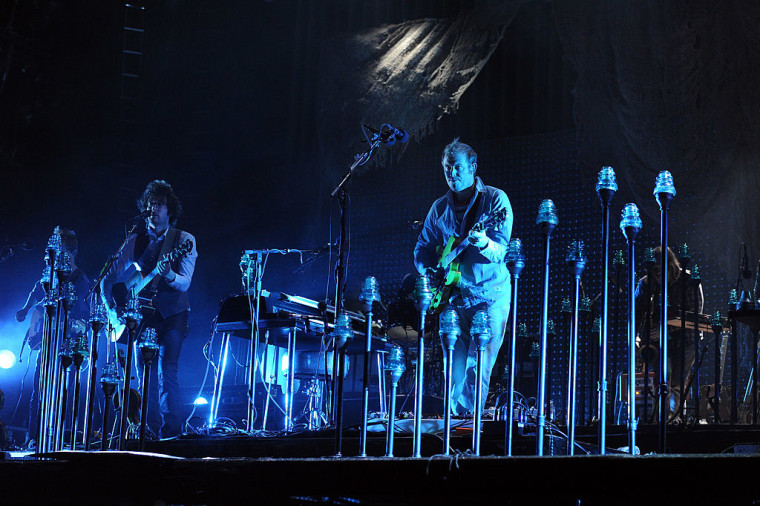 After premiering their third album over the summer at the Eaux Claires festival in Wisconsin, Bon Iver are preparing to release 22, A Million to the public on September 30 via Jagjaguwar. On Wednesday, the label shared a video on Instagram, detailing the vinyl box set for the album, as well as a mysterious newspaper featuring abstract drawing and symbols connected to the album's release.
Fans on Reddit have reported that the newspapers are being handed out at a hotel in Eau Claire, Wisconsin, following an Instagram post from Bon Iver. In addition to their previously announced tour dates, Bon Iver also shared digital fliers on Instagram for events that will take place on Thursday night in Melbourne, Berlin, Copenhagen, London, Amsterdam, Brooklyn, and more cities around the globe.
See the videos detailing the vinyl box set and newspaper below.