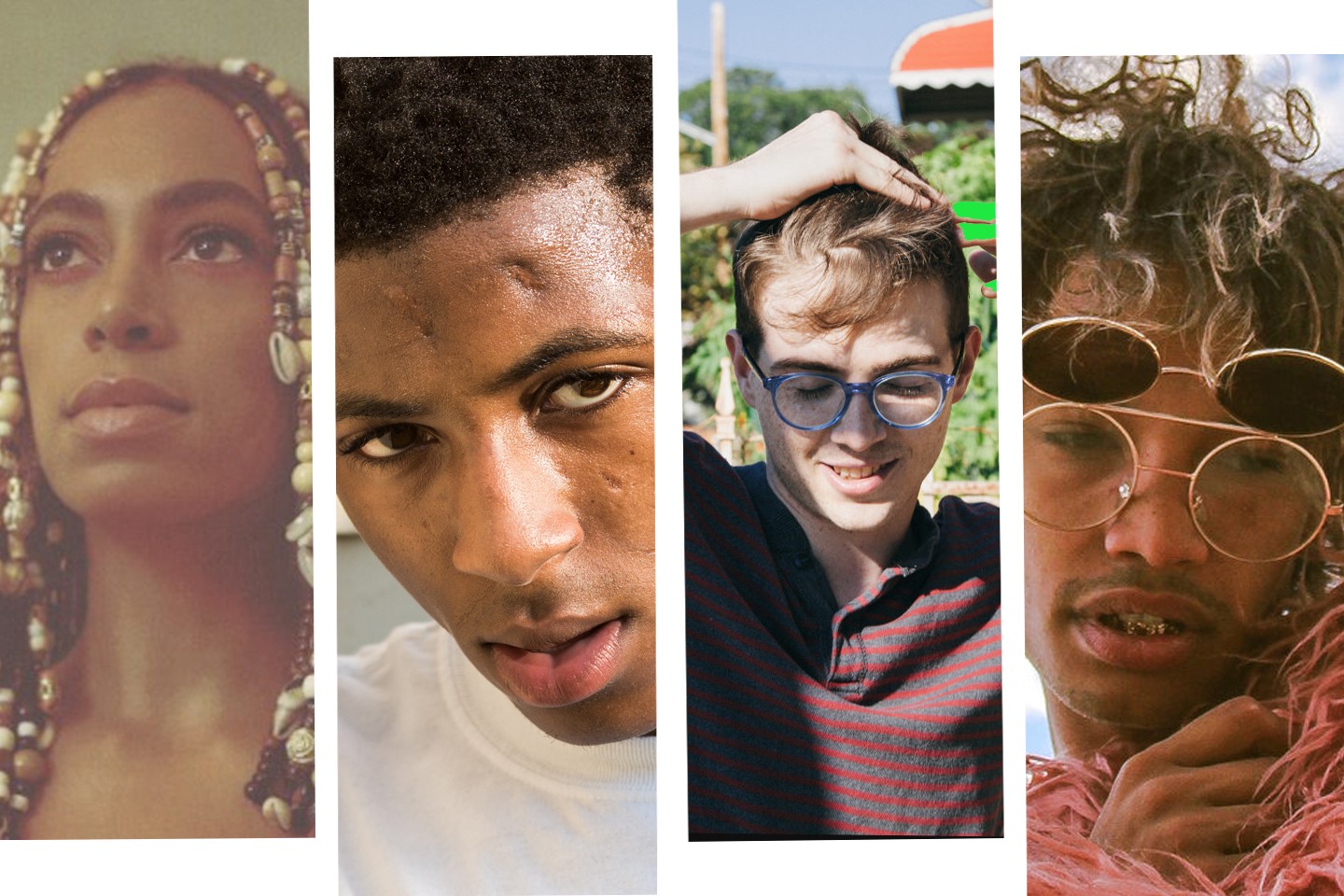 1. The world has been spilling praise and gratitude toward Solange, whose A Seat At The Table shook the world when it dropped last weekend. "Don't Touch My Hair" — which features FADER cover star Sampha — is our collective fave.
2. 16-year-old NBA YoungBoy, one of our latest GEN Fs, shared "Gravity," a scrappy, confessional track about not owing anybody anything (except mama).
3. Ricky Eat Acid's Talk to You Soon is coming out later this month, and this week, the producer dropped the album's second single, "Nice To See You," a party banger that features sweetly warbled vocals from Spencer Radcliffe and Infinity Crush.
4. Queens rapper Anik Khan's new track, the golden "Cleopatra" — which samples an awesome old song called "Jiya Jale (Dil Se)" — really, really bumps. Love it when Khan raps I'm a motherfuckin' Pharaoh.
5. gobbinjr's "Manatee" is the best kind of bedroom pop: not too sugary or messy. It's an earworm that's on par with the best of Beat Happening.
6. We don't know much about Balearic pop artist Shy Layers, except that he just released a debut album, and that he's also a multi-media artist, which explains why this new video for "Running" is so dope.
7. Cali's Wes Period is existential as hell on "Everything Is Trees," a very groovy, jazzy rap track.
8. Davido dropped a new single this week, the pulsing "Gbagbe Oshi." Shortly after, the Nigerian star shared visuals for the track and announced a forthcoming collaboration with Tinashe.
9. OK so, we could not choose just one song off A Seat At The Table. Solange's "Mad," is magical, and when Lil Wayne shows up, it just gets better. Thank you, Solange. 💖