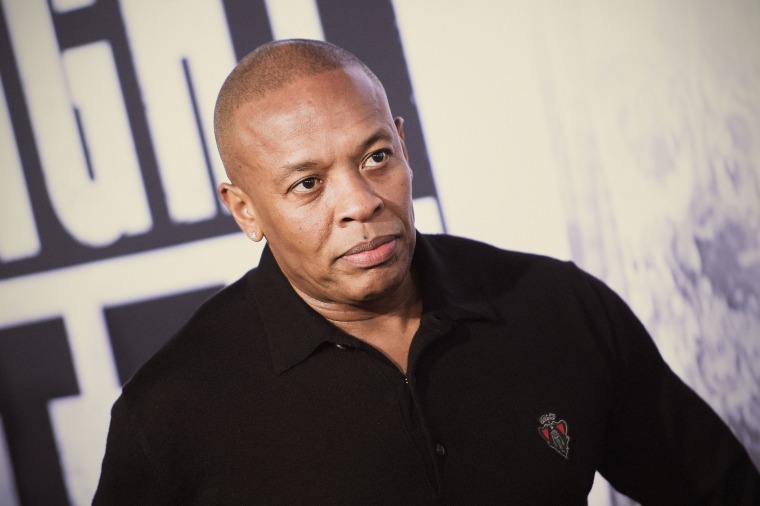 Dr. Dre is not happy with the depiction of his character in upcoming Lifetime film Surviving Compton: Dre, Suge & Michel'le. According to TMZ, the N.W.A rapper is threatening to sue Sony Pictures over the alleged abusive and violent events shown against his ex-girlfriend and R&B singer Michel'le.
In the official trailer of Surviving Compton, Dr. Dre's character can be seen choking Michel'le's character after a dissatisfying vocal take in the studio. "You sing it like you feel, or Imma kick your ass," says a younger Dre. View below.
TMZ reports that Dr. Dre has sent a cease and desist letter to Sony, denying that he ever abused Michel'le. According to their source, the letter also points out that "she never sought medical treatment or filed a police report." Dr. Dre's violent past has also been called into question following 2015's N.W.A biopic Straight Outta Compton. Afterwards, Dre issued an formal apology to "the women [he] hurt."
In a recent interview, Michel'le speaks candidly with The Huffington Post regarding her abusive relationship with Dr. Dre. "What doesn't make sense is, why would you publicly apologize for beating women, and then turn around and say, 'I didn't beat a woman,'" Michel'le points out.
Surviving Compton: Dre, Suge & Michel'le will air October 15 on Lifetime.