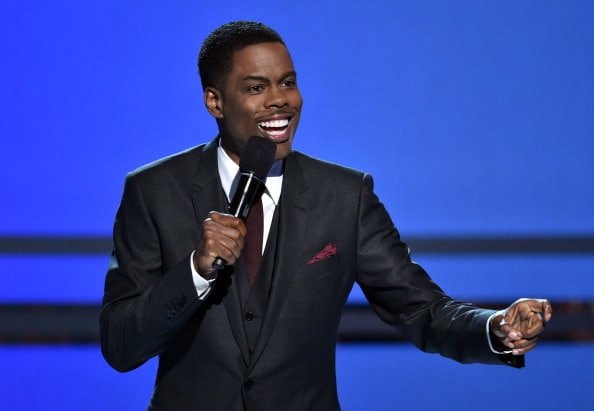 After an 8-year absence from stand-up, Chris Rock has signed a record-breaking $40 million deal with Netflix for two comedy specials, according to The Hollywood Reporter. A source confirmed to THR that Rock will receive $20 million for each special, allegedly more than Louis C.K., Jerry Seinfeld, or Amy Schemer has ever drawn.
Over the past few years, Rock has hosted the Oscars, directed Schumer's series, and guested on Fox's Empire. "Chris Rock is a beloved actor and director, and his remarkable stand-up makes him comic royalty," Netflix chief content officer Ted Sarandos told THR in a statement. There is no one like him, and Netflix offers the global platform and creative freedom that will serve as a perfect home for someone with his incredible talent."
The first special is expected to tape in 2017 and will come on the heels of a world tour that is being planned.