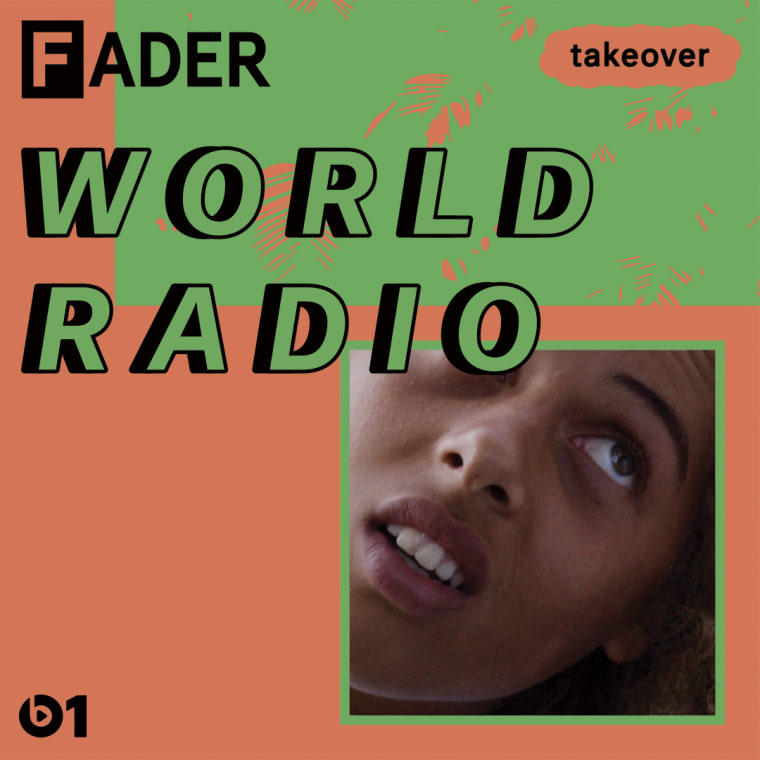 FADER World Radio, our takeover on Apple Music's Beats 1, is airing every Saturday in October.
Episode three popped off this past weekend with a kooky playlist of unexpected pop jams from FADER's Myles Tanzer, a premiere of ATL producer ForteBowie's new song, "Birfday," and a freaky guest mix from Ricky Eat Acid, who literally just dropped a new album.
Find the entire tracklist of FADER World Radio episode three below, and check out the tracklist for episode one here, and episode 2 here.
Tune in for episode 4, featuring a guest mix from Jubilee, on Saturday, October at 11 a.m. in L.A., 2 p.m. in New York, and 7 p.m. in London. Not around at those times? You can listen to all episodes of FADER World Radio on demand at any time with an Apple Music subscription.
The FADER World Radio, Episode 3
Ty Dolla $ign, "Pu$$y"
ForteBowie, "Birfday"
Kevin Abstract, "Empty"
Buck, "Faces"
Shania Twain, "If You Wanna Touch Her, Ask"
Anna Of The North, "Us"
Anton Kristiansson, "girl$"
Tomasa Del Real, "Tu Senora"
Mariah Carey, "Up Out My Face"
D.R.A.M., "Cash Machine"
Kero Kero Bonito, "Flamingo"
Sublime, "DJs"
Nghmtre & Flux Pavilion ft. Jamie Lewis, "Feel Your Love"
Kettel, "Why Aren't We Talking?"
Pa's Lam System, "Twiststep"
Kacey Musgraves, "Dime Store Cowgirl"
Snappy Jit ft. Chad, "She Like My Step"