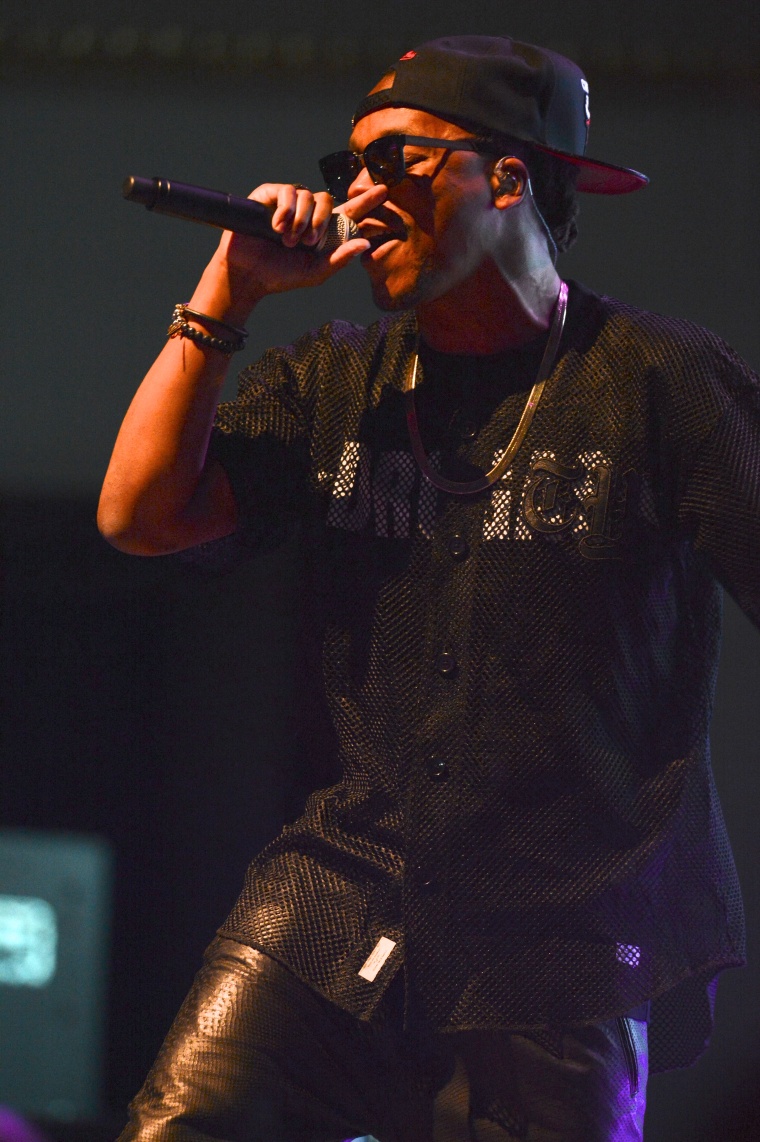 Last weekend, the ongoing beef between Drake and Kid Cudi escalated when Drake shared new music from his forthcoming More Life project on his birthday episode of OVO Sound Radio. On the Kanye produced and co-written freestyle "Two Birds One Stone," Drake seems to take shots at Kid Cudi in one line: You were the man on the moon, now you go through your phases. Earlier this month, Kid Cudi announced in a post that he would be checking himself into rehab for "depression and suicidal urges."
On Friday, Kid Cudi finally responded to the alleged diss line on Twitter. "I wanna see you say it to my face," Cudi challenged Drake. "I'll be out soon. Promise."
Yesterday, Lupe Fiasco took to Twitter to voice his opinions on Kid Cudi, wedging himself in the middle of the beef. "Fuck Cudi," Lupe writes. "You pushing what you THINK you know about this dude...I'm acting what i KNOW. That dude FOUL and needs his ass beat. Period." Lupe then explains that Cudi had previously accused Lupe of being a thief, and Cudi dodged Lupe's many attempts to discuss their standing.
In response to a fans accusing him for talking down on Cudi while he's on rehab, Lupe defended his intentions. "Not once have I denigrated or talked down on mental health in any shape, way or form," Lupe writes. "I actually supported Cudi when he was on edge yrs ago." Read Lupe Fiasco's tweets below.