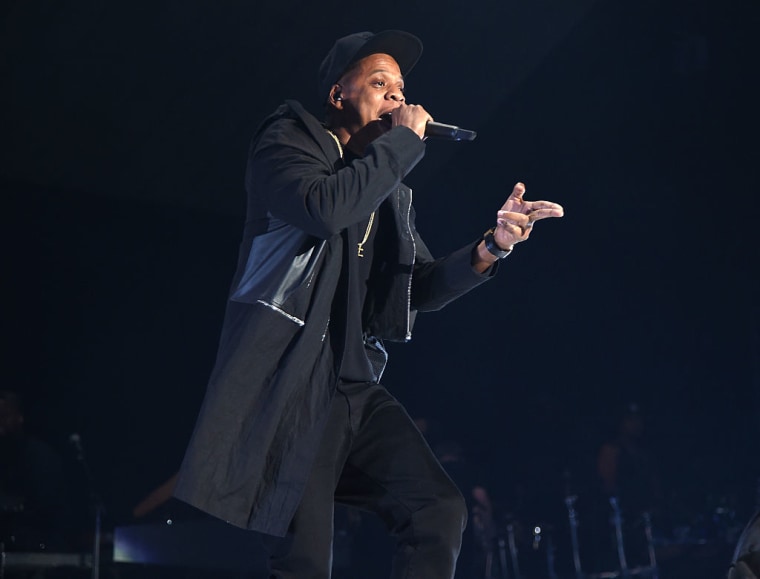 Jay Z is set to take the stage in Cleveland tonight to play a special concert for Hillary Clinton, and Donald Trump's campaign in Ohio is not pleased. As Cleveland.com points out, the Ohio Trump campaign has released a statement from Reverend Darrell Scott, who has been one of Trump's most visible black supporters.
"Hillary Clinton's hypocrisy is on full display again as she raises up Jay-Z as a role-model for youth in Cleveland," Scott writes in the statement. "For all of her talk about fighting for kids, she has no problem sharing a stage with someone who glamorizes acts of violence and having pushed drugs in our local communities. Donald Trump has spent time meeting with our community and has a plan for urban renewal that will allow black youth to achieve their American dreams through hard work, while Hillary Clinton continues to resort to stereotypical election year pandering."
Jay Z is scheduled to perform in Ohio at the Cleveland State University's Wolstein Center tonight at 8 p.m.
Representatives for Jay Z and the Donald Trump campaign were not immediately available for comment.
The Trump campaign is not impressed with Jay Z as a role model. Statement is from Cleveland pastor / Trump surrogate Rev. Darrell Scott. pic.twitter.com/jgrallU6Ls

— Andrew J. Tobias (@AndrewJTobias) November 4, 2016