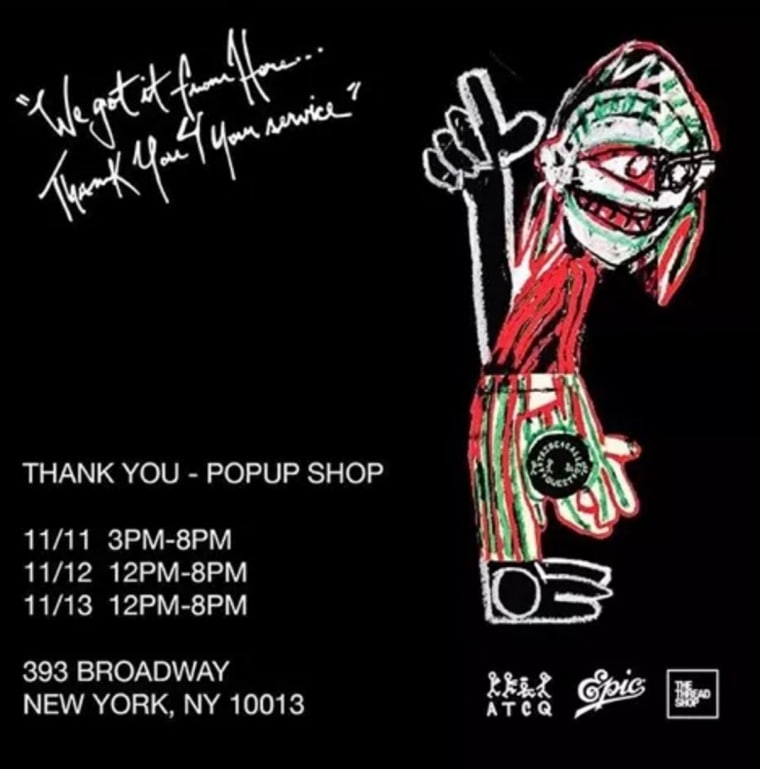 In late October, Q-Tip announced that A Tribe Called Quest would be bowing out with a final album entitled We Got It From Here, Thank You for Your Service, arriving November 11. The project will be the group's first in 18 years and will feature posthumous Phife Dawg verses as well as contributions from Kendrick Lamar, André 3000, and Busta Rhymes.
In order to end with a bang, A Tribe Called Quest will be hosting a Thank You pop up shop, where fans will have one last chance to purchase official ATCQ merchandise and cop the physical version of the album. According to Complex, the store will be open for limited hours from November 11-13 at 393 Broadway in the Chinatown neighborhood of New York City. Those outside of the tri-state area can purchase the new gear in bundles via ATCQ's official website.
Pre-order the album now and view some of the merchandise that will be available below. A Tribe Called Quest's We Got It From Here, Thank You for Your Service is out November 11 via Epic.