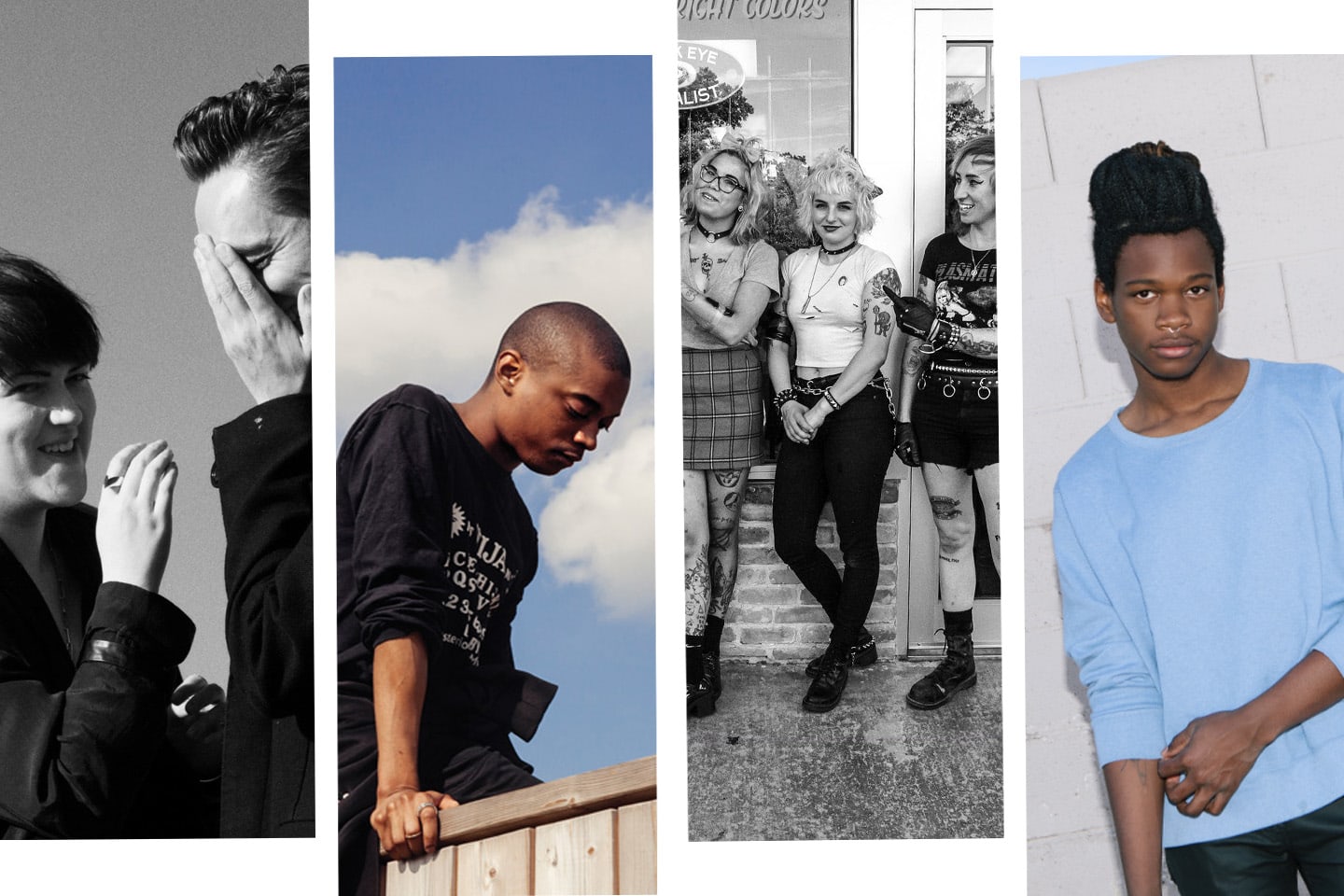 1. Things we're thankful for: A Tribe Called Quest, their new album We got it from Here... Thank You 4 Your service, and the smart, angry, inspiring "We The People...". "The fog in the smog of new media that logs/ False narratives of guys that came up against the odds/ We not just nigga rappers with the bars/ It's kismet that we cosmic with the stars."
2. Lotic's passionate edit of Bey's "Formation," "FORMATION (ELECTION ANXIETY/AMERICA IS OVER)," is necessary. Preceded by sirens, "I dream it, I work hard, I grind 'til I own it/ I twirl on them haters" sounds like a warning.
3. We need The xx to remind us about love, and the unity dancing brings, like "On Hold": "Young hearts/ All need love/ Call it a lesson/ The stars and the charts/ And the cards make sense/ Only when we want them to/ When I lie awake staring in to space/ I see a different view."
4. Shamir's acoustic "Breathe" is a direct response to the hate in this world: "It's hard to believe that we couldn't see/ The doom that we have ahead of us/ It's hard not to lie, harder to apologize/ Do you live to be a part of our demise?"
5. "Fear & Force" by Cameroon-born, Brooklyn-based songwriter Vagabon is about feeling lost and hurt: "I am dying to go/ this is not my home."
6. Not brand new but on loop this week, Solange's "Where Do We Go" feels good: "And I don't know where to go/ No, I don't know where to stay/ Where do we go from here?/ Do you know?"
7. St. Beauty's "Borders" is all soul, indignation, and power: "I'm sitting here alone and I'm thinking/ I'm not sorry/ I won't apologize for my freedom."
8. Autofac — The Juan MacLean and Shit Robot — layered 808 beats over Malcolm X's powerful words on "Soul On Ice": "The only way that the people can deal with this/ is to take it in the streets."
9. G.L.O.S.S.'s "Fight" is a rallying cry, angry and all-too-relevant: "Fascist scum/ expected a parade/ your welcoming committee/ was an Antifa brigade."
10. Weyes Blood is our Joan Baez, our Joni Mitchell. "Generation Why" is soul-strengthening melancholy: "Going to see end of days...Carry me through the waves of change/ I know my place/ It's a beautiful thing."