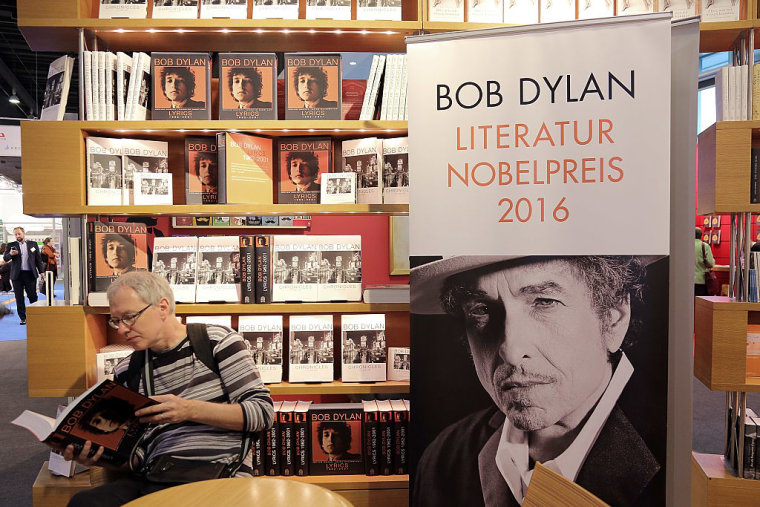 Bob Dylan being handed the Nobel Prize for Literature has proven to have been a more difficult process for organizers than they probably expected. First the songwriter ghosted the Nobel Prize committee. Then he removed a mention of the prize from his website before finally acknowledging and accepting the award.
However, it was confirmed overnight that Dylan will not accept the award in person at next month's Nobel Prize ceremony in Sweden. The Swedish Academy, which awards the prestigious annual prize, released a statement yesterday (November 16) confirming the news.
The Academy's statement reads: "Yesterday evening the Swedish Academy received a personal letter from Bob Dylan, in which he explained that due to pre-existing commitments, he is unable to travel to Stockholm in December and therefore will not attend the Nobel Prize Ceremony. He underscored, once again, that he feels very honored indeed, wishing that he could receive the prize in person."
The statement continues: "That laureates decide not to come is unusual, to be sure, but not exceptional. In the recent past, several laureates have, for various reasons, been unable to come to Stockholm to receive the prize, among them Doris Lessing, Harold Pinter, and Elfriede Jelinek. The prize still belongs to them, just as it belongs to Bob Dylan.
"We look forward to Bob Dylan's Nobel Lecture, which he must give – it is the only requirement – within six months counting from December 10, 2016."
Dylan has yet to respond to the statement.