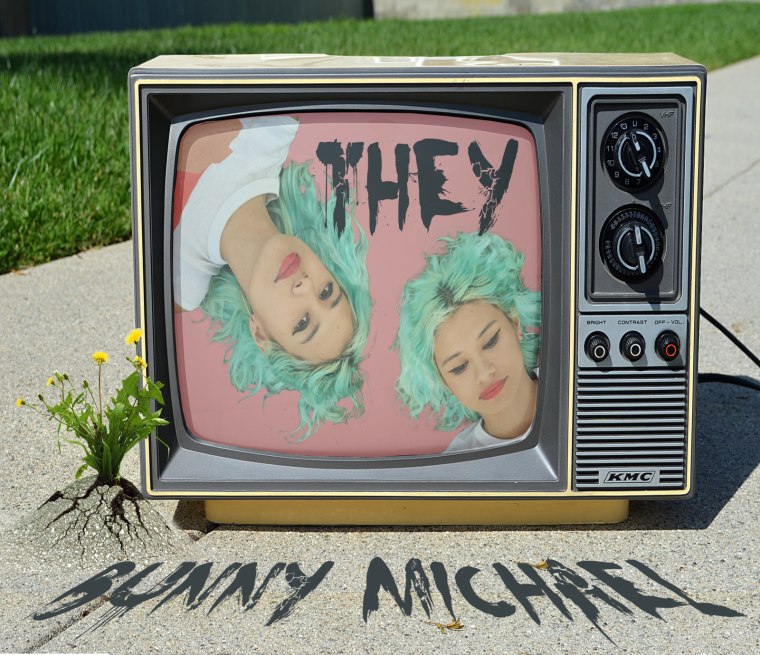 In the frail final days of 2016, Brooklyn artist and rapper Bunny Michael's tragicomic memes offered some light — and advice — to their followers on Instagram. Their visual work centers around the idea of the higher self, and that philosophy has bled into the music they makes, too. Today, The FADER is premiering the follow-up to "888," which called for the end of patriarchy. "They" is also taken from Michael's forthcoming second album, Nature Slut, A Telenovela, and ups the ante with rapid-fire bars that speak to the damage that hungry egos wreak on humanity.
"'They' is becoming the witness to your own actions and performative qualities, such as gender roles, political ideologies, civil disobedience, judgements, and relationships," Bunny Michael told The FADER over email. "It is the play of form when you can see yourself as formless. It is the realization that you are a spirit dwelling within the form, and have been sent here to awaken and heal this realm."
Producer Michael Beharie added that the song "pairs electric hardness with biotic intimacy — sounds of dirt, whispers, cats, birds and fly wings next to mechanical drums."
It's a trip; dive in below.