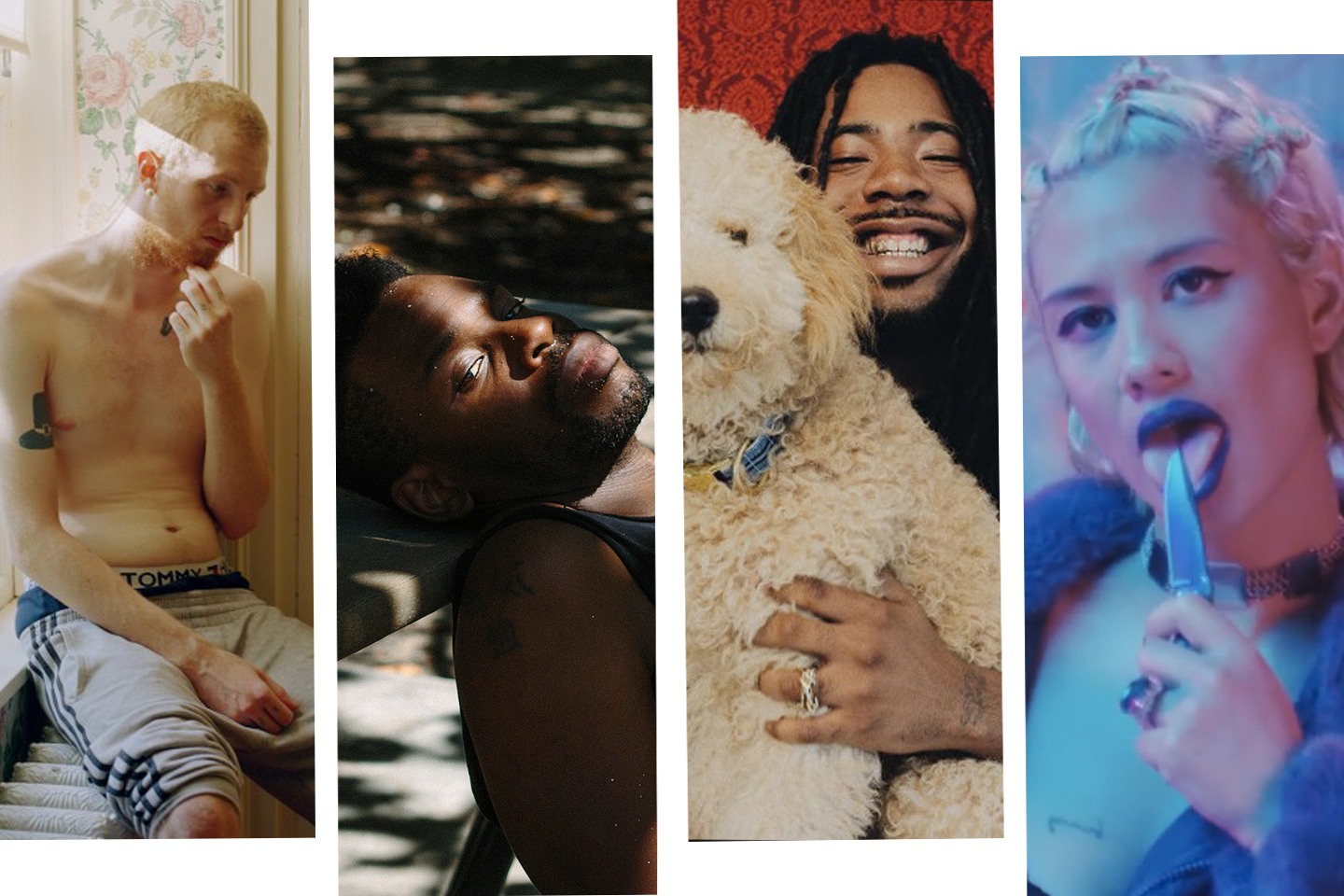 1. 2 Chainz, Gucci Mane, and Quavo hooked up for "Good Drank," one of those low-key bangers that already sounds classic.
2. While we not-so-patiently await D.R.A.M.'s debut album, we've got "Cash Machine" and "Broccoli" on repeat. And now we have "WiFi," too, an endearingly corny track featuring the g.o.a.t. — Erykah Badu.
3. DJ Lucas's new project will drop on Halloween (of course). In anticipation, he's shared the off-kilter "Rockstar" and its accompanying video, directed by his brother, who goes by Weird Dane.
4. Producer London On Da Track came through for Dae Dae's "Woke Up," the ridiculously good follow-up to the Atlanta rapper's out-of-nowhere hit "Wat U Mean."
5. The man A$AP Ferg scooped up both Lil Uzi Vert and A$AP Rocky for this remix of "New Level," a special new version of the track for Ferg's 28th birthday. HBD Ferg!
6. Rapper Bunny Michael's wild "888", with its out of this world video (labeled "Chapter 1 of Nature Slut: A Telenovela"), is neon and freaky and up in your face. Please watch it immediately.
7. Philly's Shelf Life named their latest album Spirit Bear, and that rules. The kinda strange and exceptionally dreamy "Damage Plan" — which features Eli Sheppard and Girlpool's Cleo Tucker — is our pick for the project's best song.
8. London multi-disciplinary artist GAIKA released his great, gothic Spaghetto EP this week. The whole darn thing is incredible, but our top pick is "Little Bits," which is enough of a taste to have you hooked.
9. Cryptolect's "Punished," while threaded with some melancholic lines of production, is far from punishing. Rather, its mystical atmospherics seem to trap the thundering bass inside a beautiful pink bubble.