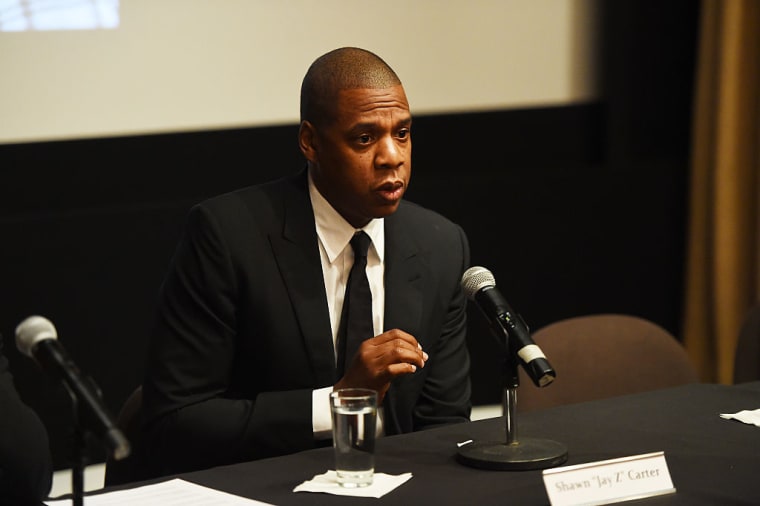 This week, Jay Z was in Park City, Utah to attend the premiere of the first two episodes of <i>TIME: The Kalief Browder Story. The upcoming Spike TV documentary series chronicles the life of Kalief Browder, a 16-year-old Bronx native who was wrongfully imprisoned for three years in Rikers Island. Shortly after his case was dismissed, Browder took his own life in 2015.
Following the screening, Jay Z, who co-produced the series, held a Q&A session, fielding questions about the series and recent demonstrations of resistance after the election of Donald Trump, The Daily Beast reports. "More than ever, the people have to come together," he said. "We have to tell these stories, and we have to organize in a way that we never have before, because that's the only thing that effects change. I hate to sound like such a cynic. Everything is based on votes, and who you can put in office."
He continued, addressing the Women's Marches that occurred in Washington D.C. and around the world on January 21: "I've been in these meetings, I've spoken with people, I've done many things behind the scenes, but most important: We are the power. I'm sure a lot of you guys participated in it, but that display of woman power the other day was so amazing and we saw the effect: That no matter what, no matter who's in office, we are the people that's in power."
Watch the trailer for the six-part series,TIME: The Kalief Browder Story, below.