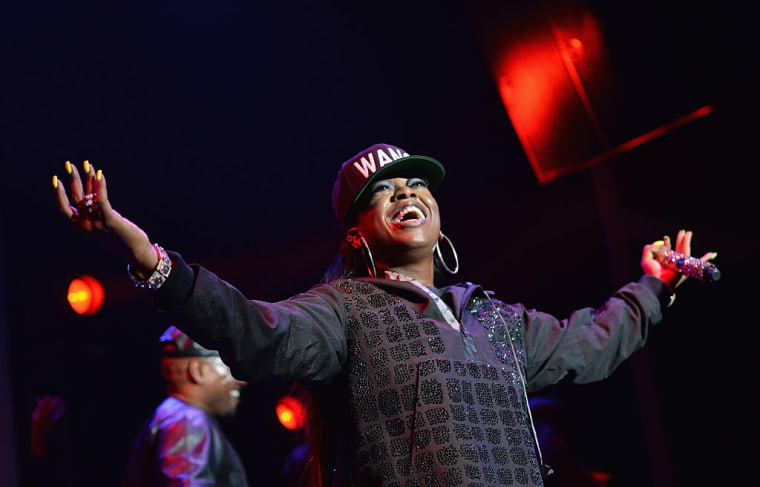 Missy Elliott surprised fans on Thursday night, releasing a video for her new single "I'm Better." The track, a collaboration with Grammy-nominatee and longtime production partner Lamb, is Elliott's first new song since "Pep Rally," which she premiered during an ad break of her Super Bowl performance.
In an interview with FACT, published on Friday, Elliott discussed her new single her future plans, which include an upcoming documentary on her career. In response to a question about a potential album in the works, Elliott said that she has "at least five, six albums of music, but it's blackmail music that I would never put out."
She continued, "I got enough records to make an album, but I would never say a day or time that it would happen because those fans are brutal and they will stone me if I told a date and it didn't drop on that date. I have learned my lesson from other artists go through that. The element of surprise works for me."
Watch Missy Elliott's new video for "I'm Better" below.