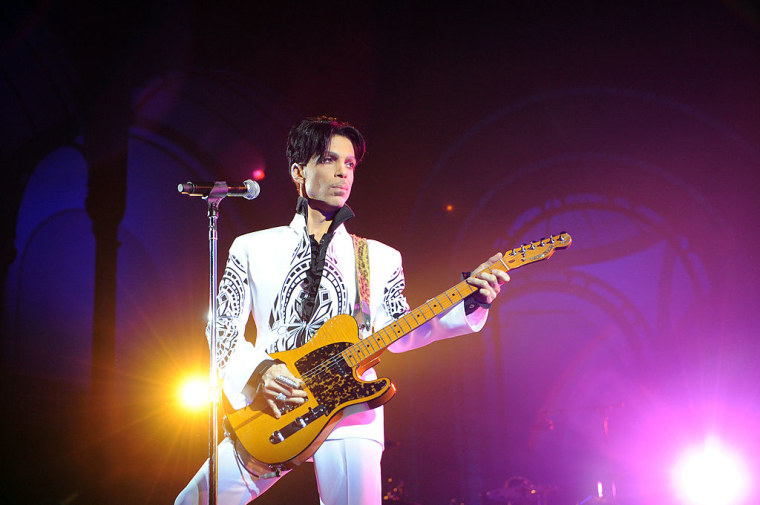 New Spotify advertisements, which feature purple designs of the streaming service's logo, have appeared the Union Square subway station in Manhattan, Billboard reports. The ads follow recent reports that Prince's estate was close to closing a deal to bring the late icon's catalog to major streaming services like Apple Music and Spotify.
L. Londell McMillan, a special entertainment adviser to Prince's estate, told Billboard last week that a deal was not yet confirmed. However, sources close to the situation told Billboard that Apple Music and Spotify were on board to launch at least a portion of the Prince's catalog on their services in time for The Grammys. A tribute to Prince, featuring Rihanna, the Weeknd, and Bruno Mars, is reportedly in the works for the 59th annual Grammy Awards.
In November, Prince's estate launched a lawsuit against Roc Nation over TIDAL's rights to stream the artist's catalog. In the same month, the estate signed a deal with Universal Music Publishing Group.
A representative for Spotify declined to comment to The FADER. Representatives for the Prince estate and Universal Music Group were not immediately available for comment.