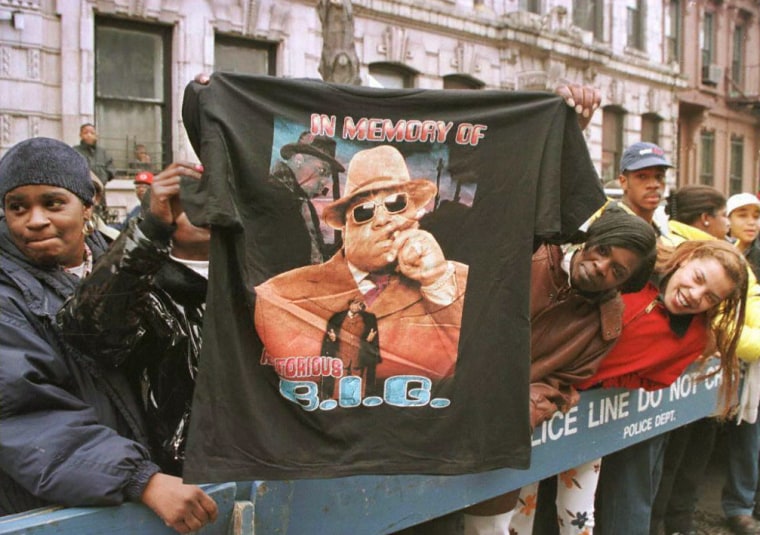 The King & I, a new duets-style album from The Notorious B.I.G. and Faith Evans, will be released on May 19. Today, you can listen to two tracks from the project: "When We Party," a G-Funk influenced banger featuring Snoop Dogg, and "NYC," a track with Jadakiss that nods to the gritty, east coast sound B.I.G. helped pioneer.
"I remember telling [B.I.G.'s mother] Ms. Wallace years ago that one day it would be really dope if I could do something similar to Natalie & Nat King Cole's Unforgettable," Evans said in a press release. The previous posthumous Notorious B.I.G. release was 2005's Duets: The Final Chapter.
The King & I will feature production from DJ Premier, Just Blaze, Salaam Remi, Stevie J and Chucky Thompson, and guest verses from Busta Rhymes, Lil' Cease, Lil' Kim, Sheek Louch and Styles P. Notorious B.I.G.'s contributions were compiled out of "a selection of rare and unheard rhymes from the B.I.G. vault." Listen to "When We Party" and "NYC" below.