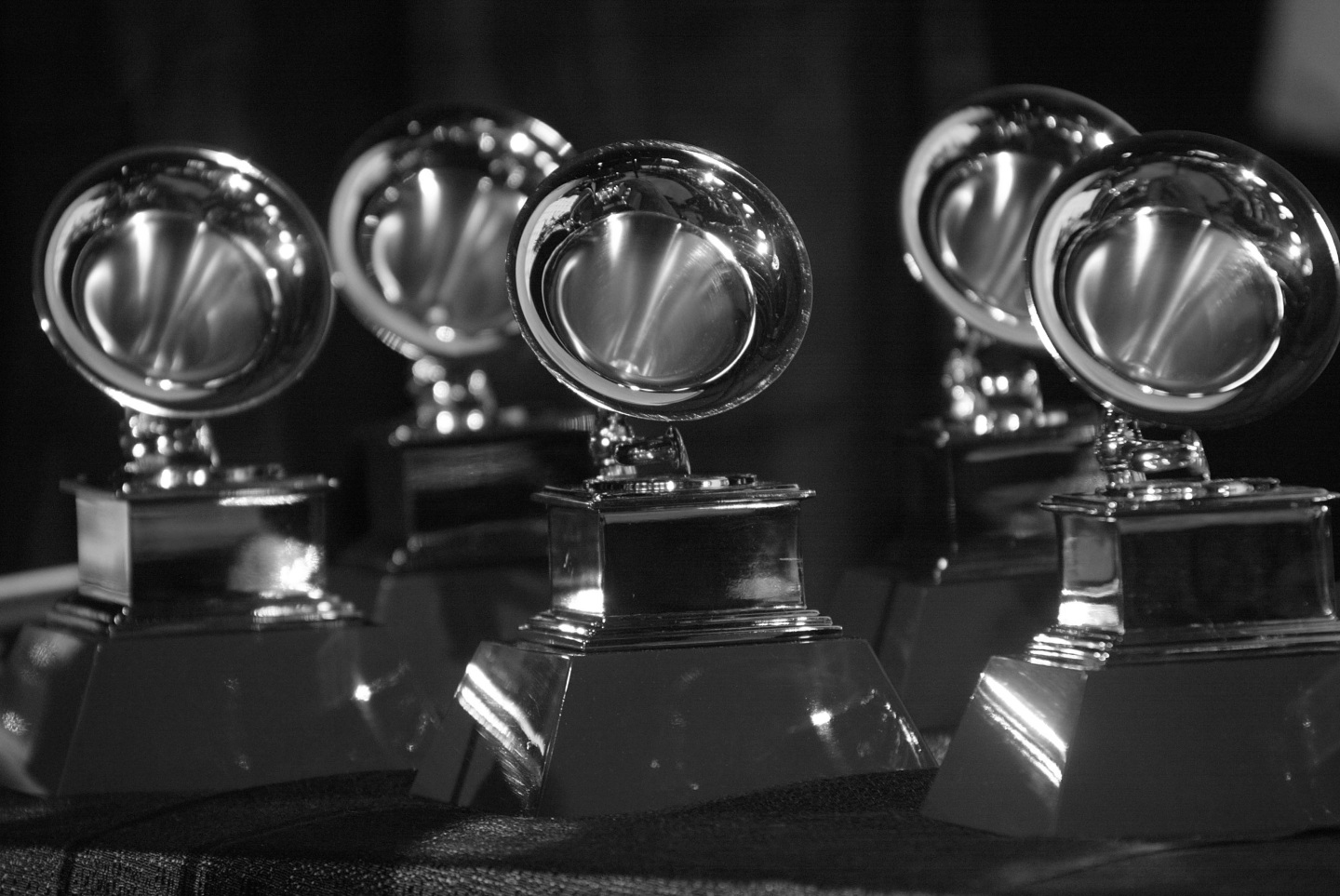 Yes: It's impossible to ignore the history of The Grammys.
Myles Tanzer: All award shows are "pseudo-events." That is to say, as media critic Daniel J. Boorstin explained in the 1960s, they are events expressly created to generate publicity, with no actual meaning behind them. The way that pseudo-events eventually attain meaning — like the kind that The Grammys have today — is through their own history. The Grammys matter not because they've been going since 1959, but because of the artists they've honored over the years and all the memorable performances that have graced their stage. The world remembers Yoko Ono accepting John Lennon's posthumous Album of the Year Award in 1982, Michael Jackson winning eight awards in 1984, and Eminem's duet with Elton John in 2001. With more music than ever being released each day, an organization with such a venerable history is a necessary tool to help recognize and award artistic achievements.
In the age of no-press superstars and Instagram hiatuses, The Grammys also provide a rare opportunity to see artists on TV. Save for late-night shows, The Grammys is one of the only broadcast spaces in which artists can truly share their work with the world.
Yes, the Grammys has some deep flaws: it can be tone-deaf at times and exclusionary at its absolute worst. But like wider culture itself, it has always made attempts to course-correct itself — often restructuring categories to meet the needs of its participants, including a major overhaul in 2012 when the gender divisions were eradicated.
Even when an artist like Frank Ocean decides not to participate in The Grammys, it only adds to the award show's significance. There's a new storyline and a new controversy, and thus, a richer history for people to reflect on. The only way The Grammys would cease to matter is if there was a permanent boycott of the ceremony by all musicians, but because their careers almost entirely depend on the amount of attention they receive, that is unlikely to ever happen. As it stands, the trophies they'll be handing out this Sunday night will continue to be more than just shiny trinkets.
No: The Grammys haven't paid attention to how music has changed.
Atoosa Moinzadeh: I don't usually tune in when The Grammys roll around every February — they just never feel relevant. This year, it turns out artists like Frank Ocean, Kanye West, and Justin Bieber are boycotting them, too. "I think the infrastructure of the awarding system and the nomination system and screening system is dated," Ocean reasoned. "I'd rather this be my Colin Kaepernick moment for The Grammys than sit there in the audience."
The Grammys has a very white history, and it's worth considering what gets left out: "Has anyone at the Grammys ever heard March Madness??? Yes I have a problem with the Grammys," Kanye West tweeted in the days following last year's ceremony. My problematic fave has a point — Future's politically minded club banger was everywhere after it dropped in 2015, and even got a stamp of approval from SNL, but didn't earn any nods. Year after year, especially in the hip-hop categories, nominees and winners are hardly ever representative of what's making actual cultural waves. In fact, one of the Recording Academy's members broke down how Grammy voting worked in 2014, and his revelations might not shock you: "The vast majority of the nominations are chosen by people who have little real expertise in a given field. I refrained from voting in heavy metal and classical because I know very little about those genres. But I could have if I wanted to, and that strikes me as a problem." Point blank, The Grammys are inaccessible, and at times, out of touch.
That's not to say The Grammys have been entirely stagnant for their almost-60 years. Category designations like "Urban Contemporary" were created to modernize and diversify the show — and it's cool to see they've created space for stylistically fluid artists like Gallant and Anderson .Paak this year. The problem is that music as a whole has been post-genre for a minute, which is something the vast majority of The Grammys categories fail to recognize. What's the point of distinctions like "Best Rock Song" and "Best Alternative Music Album" if they both feature David Bowie and Radiohead? Combine that with all the format restrictions around what can even qualify for a Grammy — remember when Chance The Rapper asked, "What's an album these days, anyways?" in light of the growth of self-releases and free mixtapes — and the system is showing its age. While The Grammys seem to have finally caught up with Chance (he scored seven nominations this year) it all feels too little, too late: the Grammy seal of approval just doesn't have the bearing it used to.