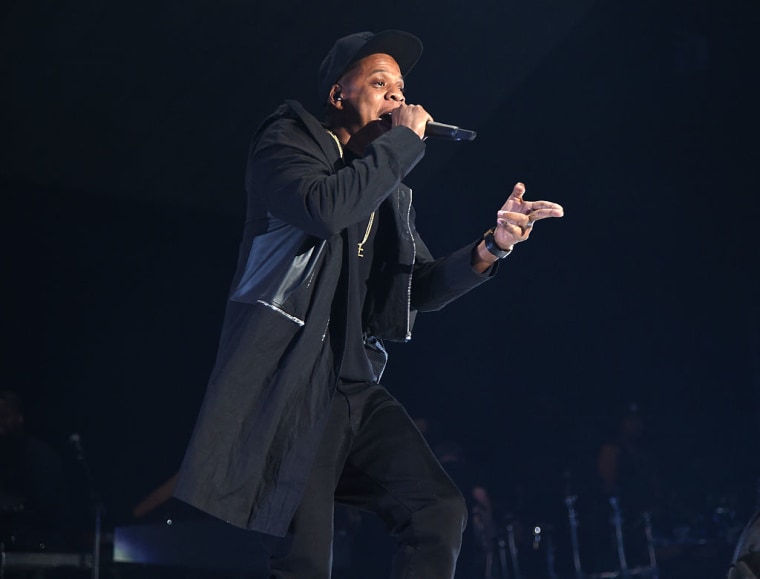 The Songwriters Hall of Fame announced their 2017 nominees in October and, along with revered pop hitmakers like Max Martin and Babyface, Jay Z was nominated for induction. On Wednesday, the 2017 Songwriters Hall of Fame inductees were announced, and Jay Z has become the first rapper to ever receive the honor.
"With our 2017 roster of inductees, the Songwriters Hall of Fame moves definitively into recognizing music creators of the 21st century while continuing to honor the greats of earlier decades. The combination of contemporary sounds and timeless hits of the past is certain to make for an unforgettable evening," said SHOF co-chairs Kenneth Gamble and Leon Huff and President Linda Moran
The rapper and entrepreneur joins Kenneth "Babyface" Edmonds, Jimmy Jam & Terry Lewis, Robert Lamm, James Pankow & Peter Cetera, "Chicago," and Max Martin. The Songwriters Hall of Fame induction ceremony takes place on June 15 in New York City.
Update at 8:08 p.m. EST: Jay Z let loose a rare tweet to commemorate the honor, claiming a victory on behalf of hip-hop. "By the way, this is a win for US," wrote Hov, "I remember when rap was said to be a fad. We are now alongside some of the greatest writers in history."