Mhysa Debuts "STROBE," An Incisive Track About Life In The Club
"I want to think about the people, Black women and femmes specifically, that are still living and finding ways to make joy while being systemically oppressed."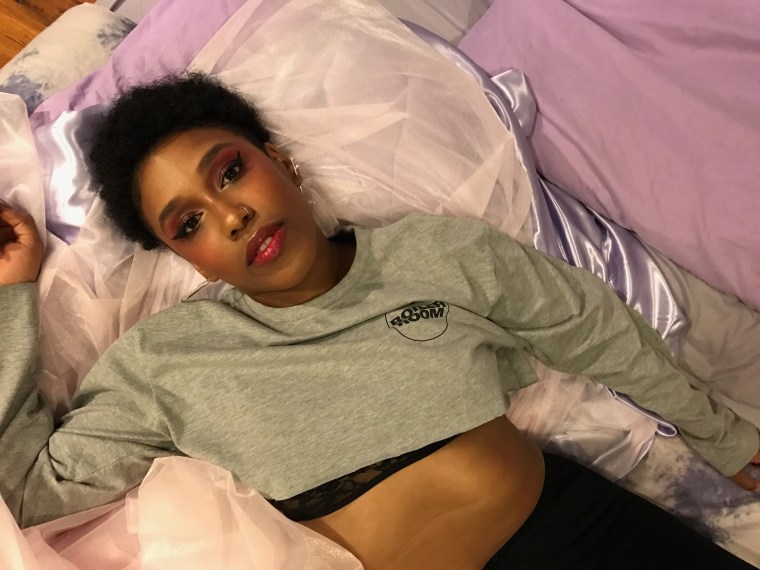 Philly artist Mhysa — the solo project of SCRAAATCH's E. Jane — makes music that serves as both dance-floor dynamite and incisive social criticism. "You know that feeling when you go into the club and start shaking your ass and people start taking pics?" she asks in a knowing tone on the intro of her new single "STROBE." The follow-up to last summer's "You Not About That Lyfe," it's the second taste of her forthcoming debut solo album, Fantasii. A woozy beat and eager shutter clicks serve as the stage for Mhysa's ultra-catchy, sing-song bars on "STROBE": "So many pics, it's like I got my own strobe light."
"Working on the album, I've been really interested in making music in the pursuit of joy and turning up, regardless of the current crisis," Mhysa told The FADER about the context for "STROBE" over email. "The current crisis isn't really current; it's the revealing of a consistent evil that has been stewing in America since its inception. I want to think about the people, Black women and femmes specifically, that are still living and who have been living and finding ways to make joy while being systemically oppressed and terrorized for several hundred years. Talking about everyday experiences (like things that just happen when you're at the club) is a good way to remind people that life is still happening, as it always has, regardless."
Listen below and check Mhysa's mix for DIS Mag if you missed it.