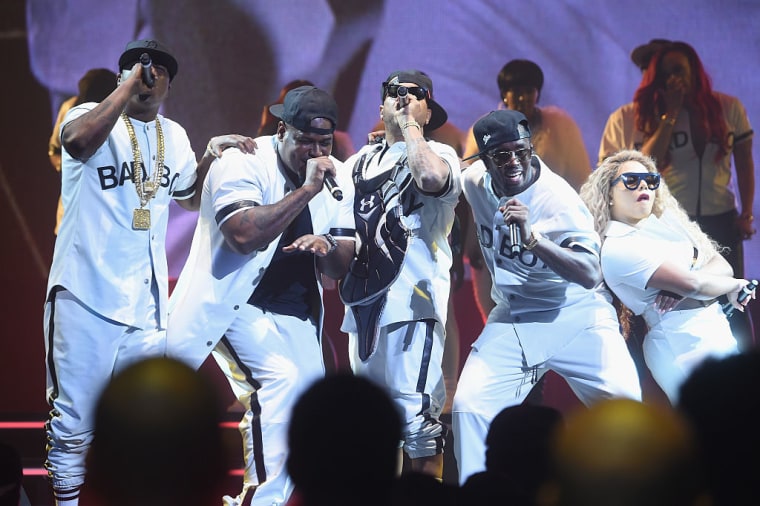 Puff Daddy brought together Bad Boy Records's past and present for multiple dates at Barclays Center last May, paying homage to his seminal label on its 20th anniversary. The shows were such a success that Puff orchestrated a nationwide tour for the reunion. The tour included familiar faces such as Mase, The LOX, Lil Kim, Total, 112, and more, showcasing the legacy of Bad Boy.
Now, a new documentary entitled Can't Stop, Won't Stop, which chronicles the Brooklyn dates of the reunion and celebrates " the first twenty years of the Bad Boy Entertainment record label," is set to premiere at the Tribeca Film Festival.
According to the festival, the film is "a raw and exclusive look behind the scenes at the history and legacy of Bad Boy through a complex portrait of the label's mastermind, Sean "Diddy" Combs aka Puff Daddy, as he tries to reunite his Bad Boy Family in the course of a frantic three-week rehearsal period."
No premiere date for the film has been announced yet. The Tribeca Film Festival takes place April 19-30.