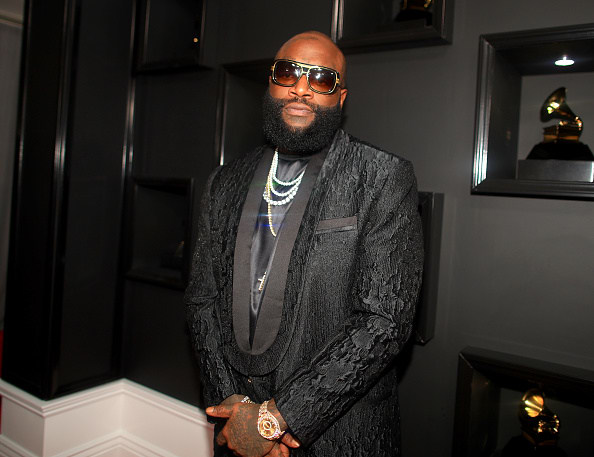 Rick Ross appeared in a Georgia court on Friday for a 2015 assault and kidnapping case, WSB-TV reports.
Ross and his personal manager, Nadrian James, are being prosecuted for aggravated assault, aggravated battery, and kidnapping. Charges were brought following a 2015 arrest.
Groundskeepers Leo Caceres and Jonathan Zamudio claimed they were assaulted with a handgun by the rapper and his manager on Ross's property. The kidnapping charges stem from allegations that Ross used force to bar the groundskeepers from leaving the property.
Ross and James asked the court for immunity, claiming that they were acting in self-defense and that they never kidnapped the two men.
According to the report, Ross and James are looking to have the case thrown out while Judge Fletcher Sams, who is presiding over the case, wants to restart it.
DJ Khaled was in the courtroom to support the rapper. The court proceedings will resume on April 4.
Ross did not immediately respond to a request for comment.