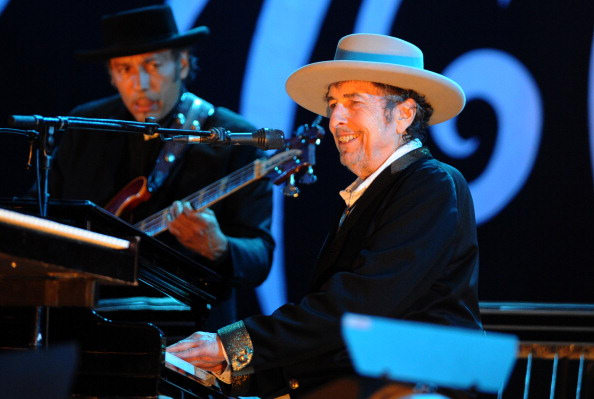 Bob Dylan accepted his Nobel Prize medal and diploma in a small ceremony on Saturday afternoon in Stockholm, reports the Associated Press.
Last year, Dylan became the first musician to be awarded the Nobel Prize in Literature "for having created new poetic expressions within the great American song tradition." The singer-songwriter was slow to acknowledge the honor, leading many to believe he was ghosting the Nobel Prize committee. Dylan had any mention of the award removed from his website and did not attend the official Nobel Prize Award Ceremony in Stockholm this past December. "It's hard to believe," Dylan told The Telegraph in October on receiving the prestigious award. "Whoever dreams about something like that?"
According to Klas Ostergren, a member of the Swedish Academy, Dylan had an intimate and meager ceremony with Academy members and his staff, before his performance later that evening, the AP noted. "It went very well indeed," said Ostergren. He described Dylan as "a very nice, kind man."