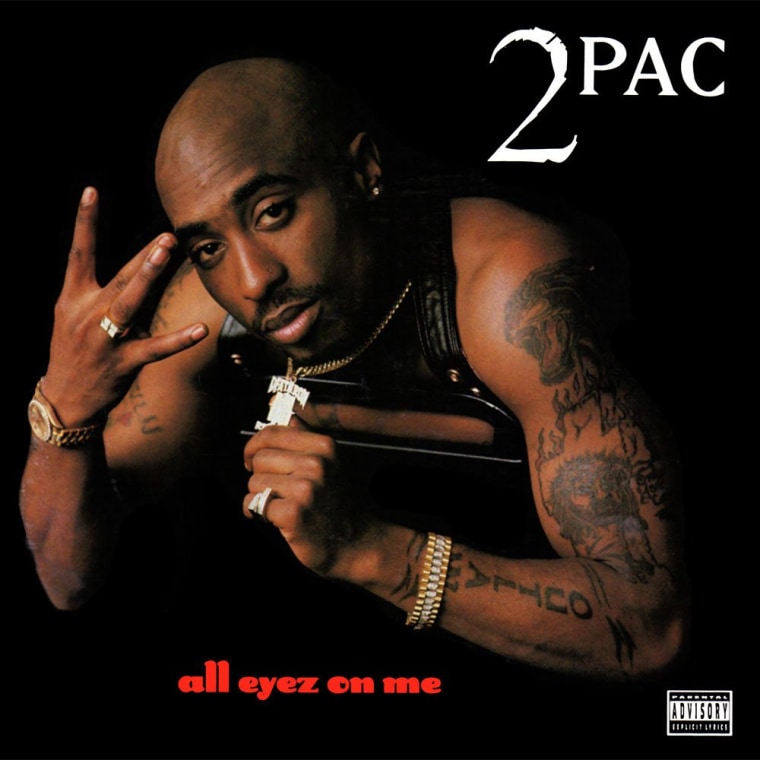 The market for Tupac items at music memorabilia auctions continues to grow. Just last month, March, the BMW he was shot and killed in went on sale, while more traditional items such as handwritten song lyrics have also made their way to the auction block. Now, as Pitchfork reports, the nose stud the late rapper wore during the cover shoot for his 1996 album All Eyez On Me is available to the highest bidder.
The Black Heritage Auction has confirmed that the diamond nose stud is available for purchase from April 7, with bidding expected to start around $15,000-20,000. Other items for sale in the auction include Tupac's first publishing contract, his California license plates, and his personal copy of the Qur'an.
In addition to marking the start of bidding on Tupac's personal items, April 7 will also see Snoop Dogg induct Tupac into the Rock And Roll Hall Of Fame.