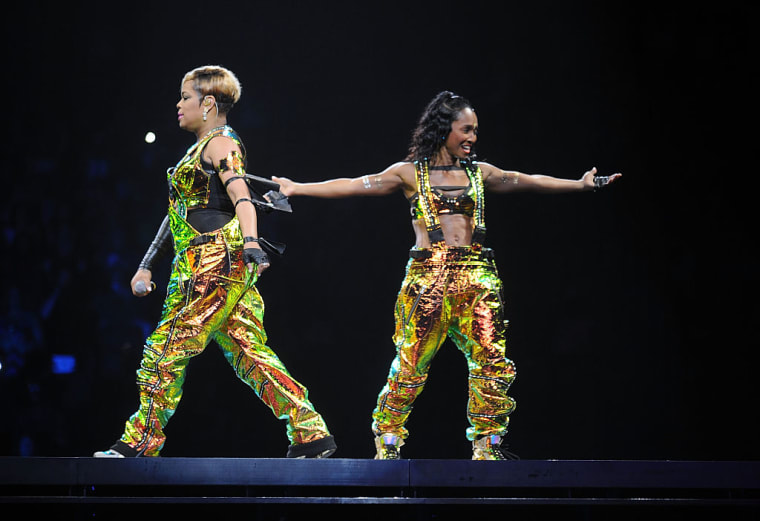 New TLC's next album, their first recorded without Lisa "Left Eye" Lopes, have been announced by the group's manager. The currently untitled album will be released on June 30, according to Bill Diggins. The record was made using crowdfunded money with Chilli and T-Boz, making double the $150,000 they originally asked for.
In an update on Kickstarter, Diggins also clarified that the album does not yet have a title and asked fans to help suggest names. "ONE MORE THING..... We need your help...let's hear your suggestions for the album title! Tionne and Chilli are still undecided so looking to you for inspiration." Read the full post here.
TLC's last album, 3D, was released in 2002, just months after Left Eye's passing. The group recently announced plans to play its first ever U.K. show in London in May.