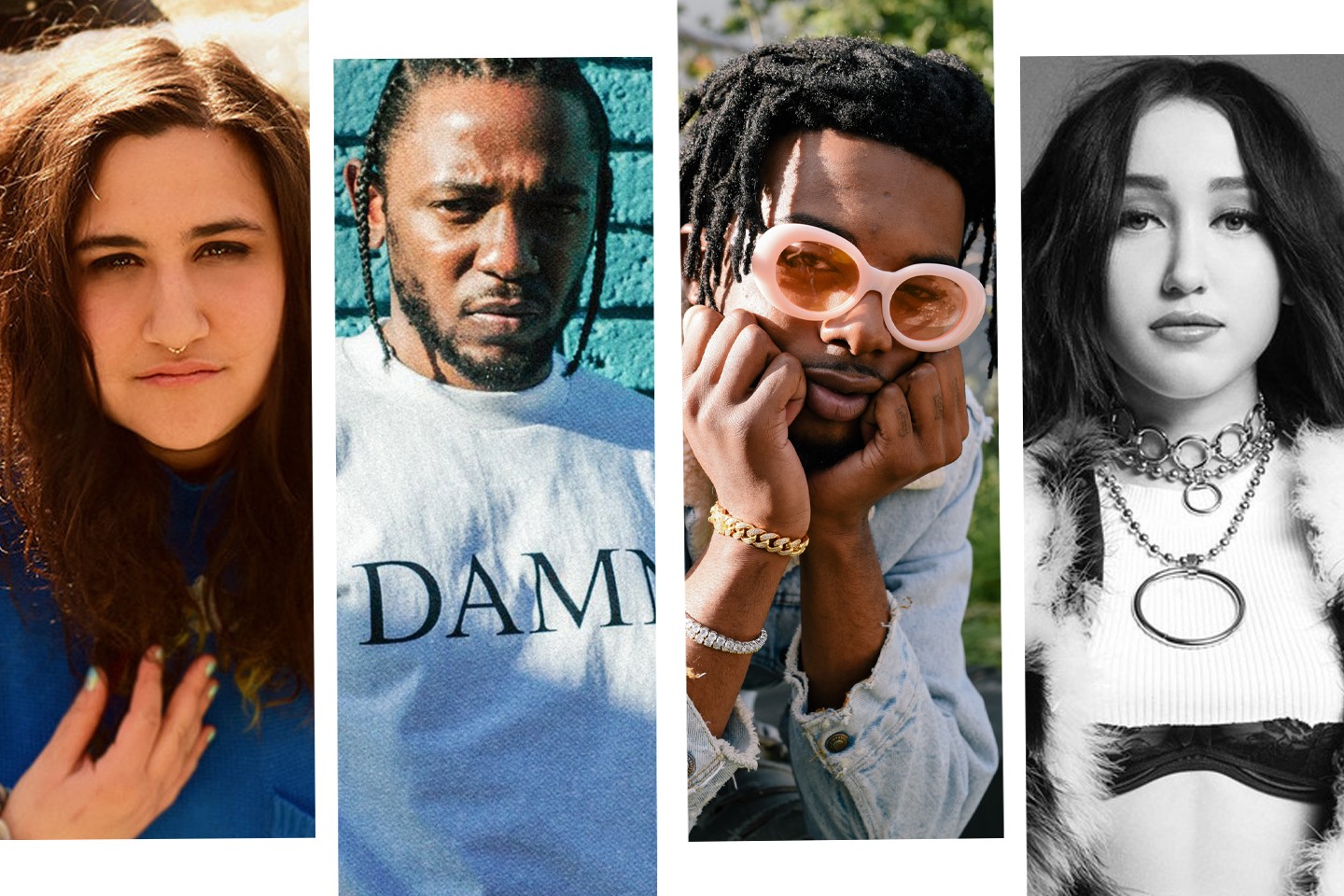 1. and 2. Right after Kendrick Lamar's tremendous, confrontational, Mike WiLL Made-It-produced and Fox News-sampling "DNA." comes "YAH.," "Uncle Kendrick"'s relaxed little groove about identity. The succession is spine-tingling.
3. The one we're spinning most off Playboi Carti's self-titled debut tape is "Magnolia," a boastful jam that celebrates New York — and the Milly Rock.
4. Lil Yachty is rated R in his cunnilingus-themed new Migos collab, "Peek A Boo." He's also painted black and surrounded by women in the fast-paced track's eerie video.
5. Noah Cyrus's "Stay Together" won't get out of our heads. Though she echoes her big sister's unselfconscious mentality, Noah's voice sounds just a wee bit sweeter, like she's drunk on cheap liquor and youth.
6. We can count on the man Kamasi Washington to deliver peace in the form of jazz. His comforting and masterful new thirteen-minute track, "Truth," comes with a moving short film starring Boogie's beautiful son.
7. Freddie Gibbs's new tape came out a couple of weeks ago, but we spent Easter weekend grooving to "20 Karat Jesus."
8. Sporting Life and Sampha each seem to exist in otherworldly spaces, and listening to them on "Plastic," it's like they're touching down on our planet, together.
9. The kids are getting jazzier these days, as evidenced by these innovative upstarts from Crown Heights, Brooklyn, Standing On The Corner. "BNS" is a wild, freeform trip.
10. Denzel Curry's "Goodnight," featuring NELL and Twelve'Len, shines because of the way Curry's verses flow over buoyant, soulful instrumentals.
11. The tangible nature of AZD, the new album from Actress, comes to a climax with "RUNNER," a bumping, synth-driven dance track.
12. "Time keeps on passin'/ But you still my bitch/ Can't tell us nothin'" preaches T-Boz on TLC's throwback-style comeback single, "Way Back," which features a cameo from Snoop Dogg.
13. The sunny "Light That Ever," by Michael Nau, has the same known-you-a-long-time, folksy romance that Neil Young's "Harvest Moon" does. Try and tell me seeing love "in every light there ever was" doesn't melt your heart.
14. A good opening hook is worth living for. Palehound's "Flowing Over" has some soul-brightening first chords, and Ellen Kempner's voice is raw and vivid.