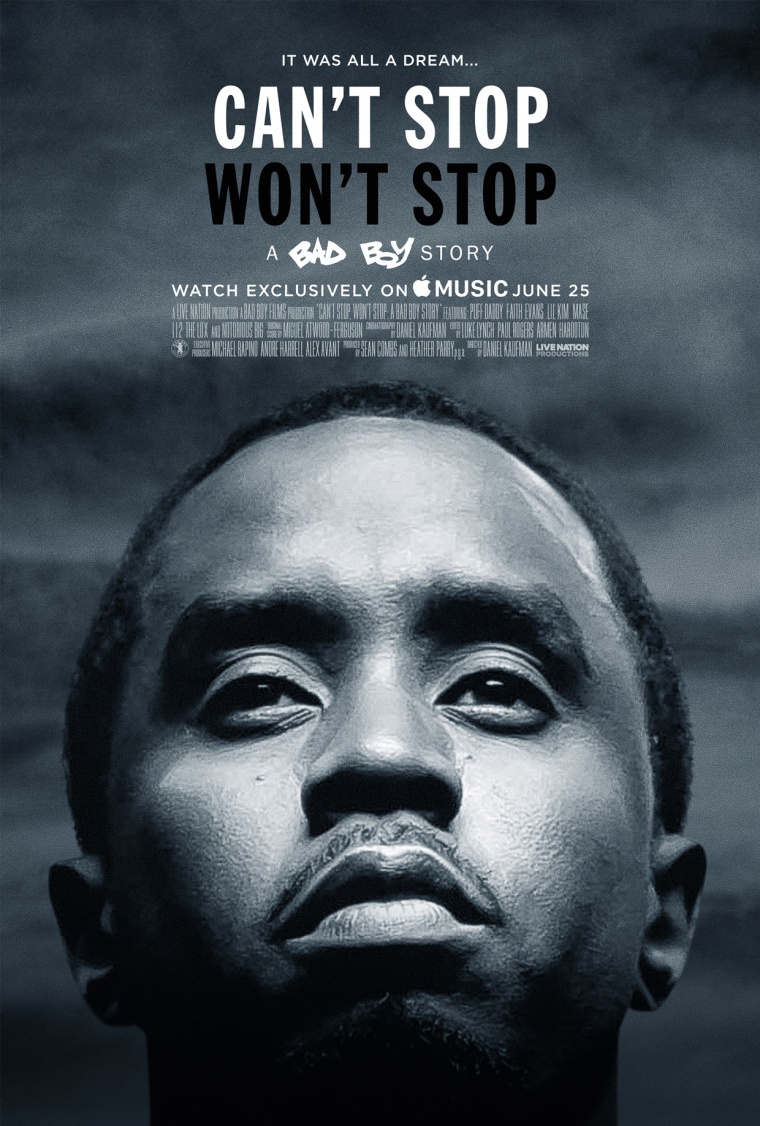 Can't Stop, Won't Stop is the documentary showing what went on behind the scenes when Puff Daddy gave himself just three weeks to reunite the Bad Boy Records roster for a series of live shows in New York in May 2016. Spoiler alert: they went pretty well. The film premieres at the Tribeca Film Festival tonight, April 27, before arriving exclusively on Apple Music in June.
The doc pays homage to the seminal label on its 20th anniversary and chronicles the Brooklyn dates of the reunion, which included familiar faces such as Mase, The LOX, Lil Kim, Total, 112, and more.
"I went to the [Bad Boy Reunion] concert and thought it was incredible," Apple Music's Jimmy Iovine told Billboard. "I think Puff and Bad Boy's story is incredible and one that a lot of people can relate to in any genre or in any business. His story is powerful. He really overcame a lot to get to where he's at today and the documentary shows that."
The Apple Music deal was announced ahead of its June 25 arrival on the streaming platform. It will remain there exclusively for at least one year. It's Apple Music's latest move into exclusive video content alongside an upcoming version of James Corden's Carpool Karaoke and Dr. Dre's semi-autobiographical scripted series Vital Signs.