How Cashmere Cat Is Helping To Shape Pop's Weird Future
An in-depth interview with the Norwegian producer about his all-star new album.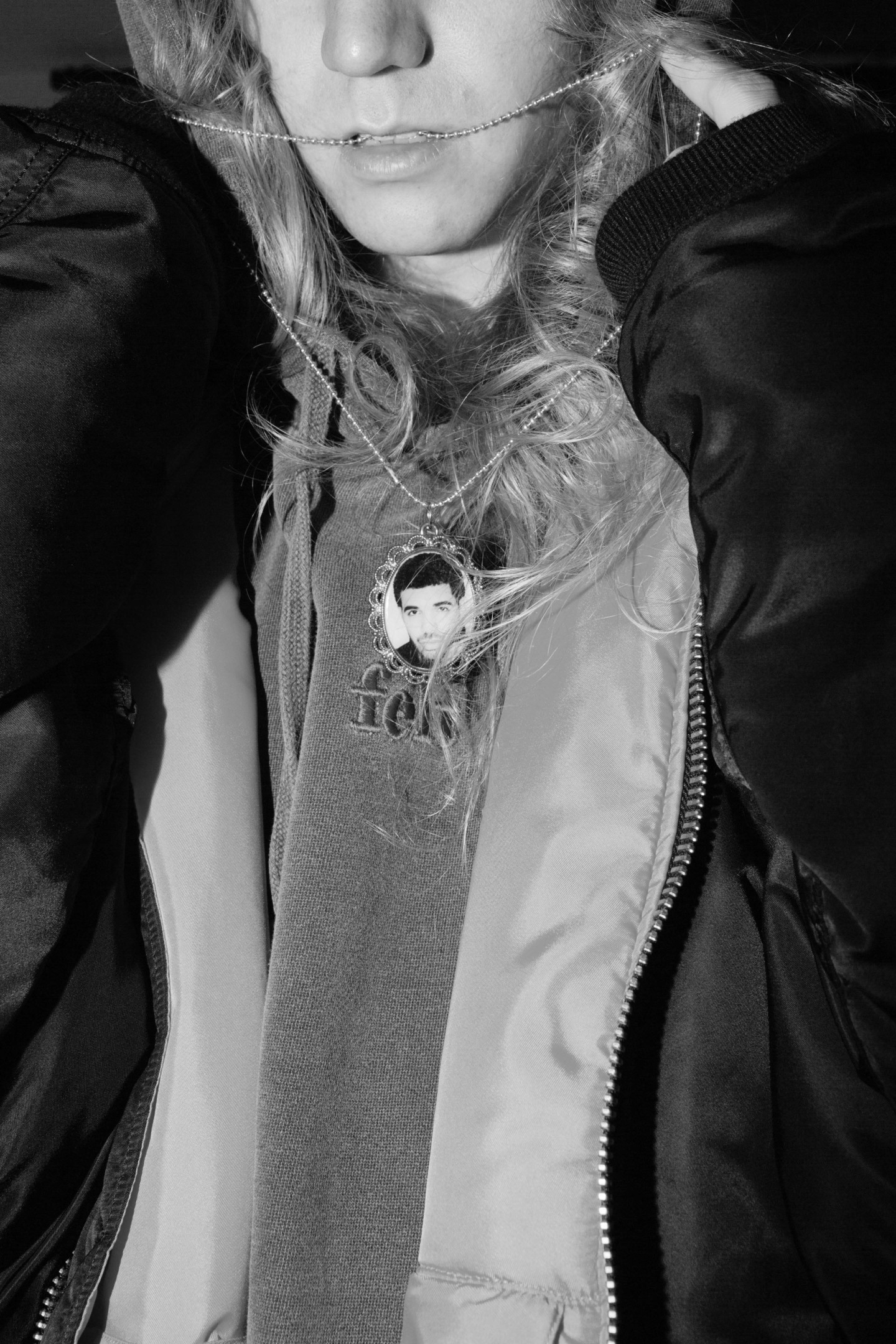 Just before I video chat with Norwegian widescreen-pop producer Magnus August Høiberg, aka Cashmere Cat, he starts messaging me through Skype. A simple "hi" is followed by a GIF of a dancing cartoon chicken, and then one of a girl skipping. My responses using actual words are initially ignored until he says, "Hit me on my beeper," signaling he's ready to chat. His Skype screensaver is Kevin, the tropical bird from Disney's 2009 tearjerker, Up!, which he chooses to leave on display for our chat rather than put the camera on himself.
Since he emerged in 2012, Høiberg has barely shown his face, even while productions for the likes of Selena Gomez and Ariana Grande have pushed him further into the mainstream. He often hides behind his hair or a cap in press shots, and even accompanied his early off-kilter, SoundCloud remixes of 2 Chainz and Jeremih bangers with shots of female friends. These remixes caught the ear of super producer Benny Blanco, who invited him to L.A. There, Høiberg began making music for Top 40 artists with a disregard for genre conventions: his kinetic electronic productions absorbed icy R&B minimalism (Tinashe's "All Hands On Deck"), DJ Mustard-esque hip-hop (Ty Dolla $ign's "Drop That Kitty"), and fizzing brat-pop (Charli XCX's "Break The Rules"). His solo work has been equally amorphous, with two early EPs — 2012's Mirror Maru and 2014's Wedding Bells — fusing delicate piano flurries with warped, crystalline hip-hop beats.
After working with Kanye West on 2016's haunted chamber suite, "Wolves," Høiberg was inspired to push himself and his sound even further. "I thought I knew my limitations," he says. "Like, I can do a weird, cute club song, or banging rap song...but this song was a whole new creature that I'd never been a part of before." This week's debut solo album 9 — featuring Kehlani, The Weeknd, Grande, Jhené Aiko, MØ, and many more — represents the perfect amalgamation of his skewed, genre-splicing pop aesthetic. The roll-call of guests are pushed and pulled in exciting new directions, or have their signature sound subverted by unexpected production flourishes that constantly remind you who is in charge. In a 40-minute long conversation, Høiberg spoke candidly about fulfilling dreams, starting rumors, and moving away from being "an awkward loser."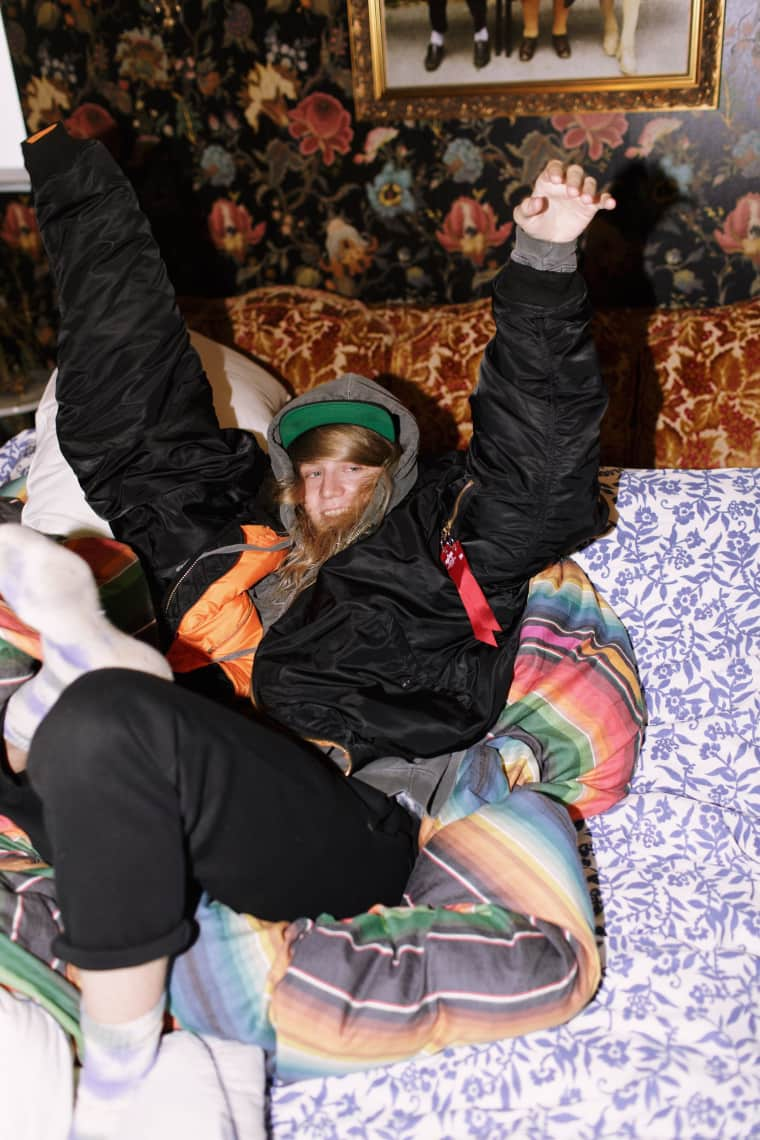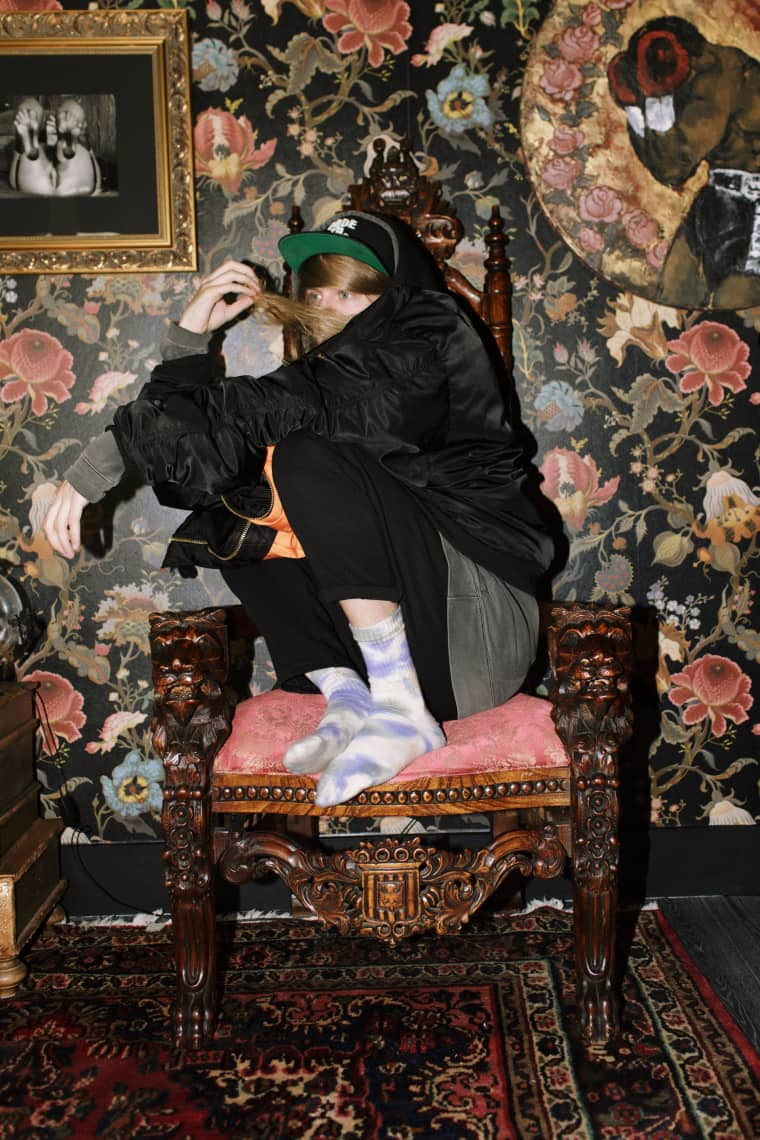 ---
Your early remixes came out of a desire to create club music that was softer. Is that still a goal in your music?
I think so. Before I started as Cashmere Cat I was picturing a Justice show where there's a huge roaring crowd, or everyone's on drugs going insane. But when I make songs now the environment I picture isn't a club or a concert, but a young girl or boy listening in their room and just being alone.
There has always been a lot of feminine energy around Cashmere Cat. The name is soft and sensual, you used photos of woman friends as early press pics, and you've said you wanted to move away from the bro aesthetic of DJing.
Yeah, maybe. I'm just doing whatever feels good, but I do think that early on there was an element of that; the music was really sweet and I'd have my hair in front of my face and my arms are all skinny and funny looking. People would be like, "Oh, it's just a cute little girl DJing." I definitely ran with that early on, but now people know it's an awkward-looking white guy.
You've said that where you grew up in Halden was always behind the musical curve. Where did you find the stuff you were interested in?

Online. I was hoping to find something that would excite me and that I could call my own. I'd use Kazaa, which was like early Napster, so peer to peer sharing, and find interesting stuff. I do remember being fairly extensive in my research and so hungry to find new music.
What music did you hear growing up that sparked that desire for weird sounds?
I was on this family vacation and my mum, I don't know how, but she'd gone into a gas station in the middle of nowhere and bought Discovery by Daft Punk. Like, a year after it had come out. We'd listen to it on repeat for hours. It was so mysterious and weird, and I'd make up all these stories in my head about how the music was made. I remember being really intrigued by it all.
Your first two EPs got a lot of attention, but they were also pretty odd. Did you expect your next step would be to start working with massive mainstream acts?
When I started the project I jokingly set two goals for myself; I said I wanted to work with Kanye West and Jackie Chain, who's a rapper and owns a weed store in Miami. He was my favourite rapper. As it went on, it became a lot more interesting to me to work with people and not just computers, and that's an experience I didn't get to have growing up because there weren't that many people who shared the same interests.
You've worked with Kanye, but how's it looking with Jackie Chain?

I tried to follow him on Twitter and he hasn't followed me back. I'm so bummed out.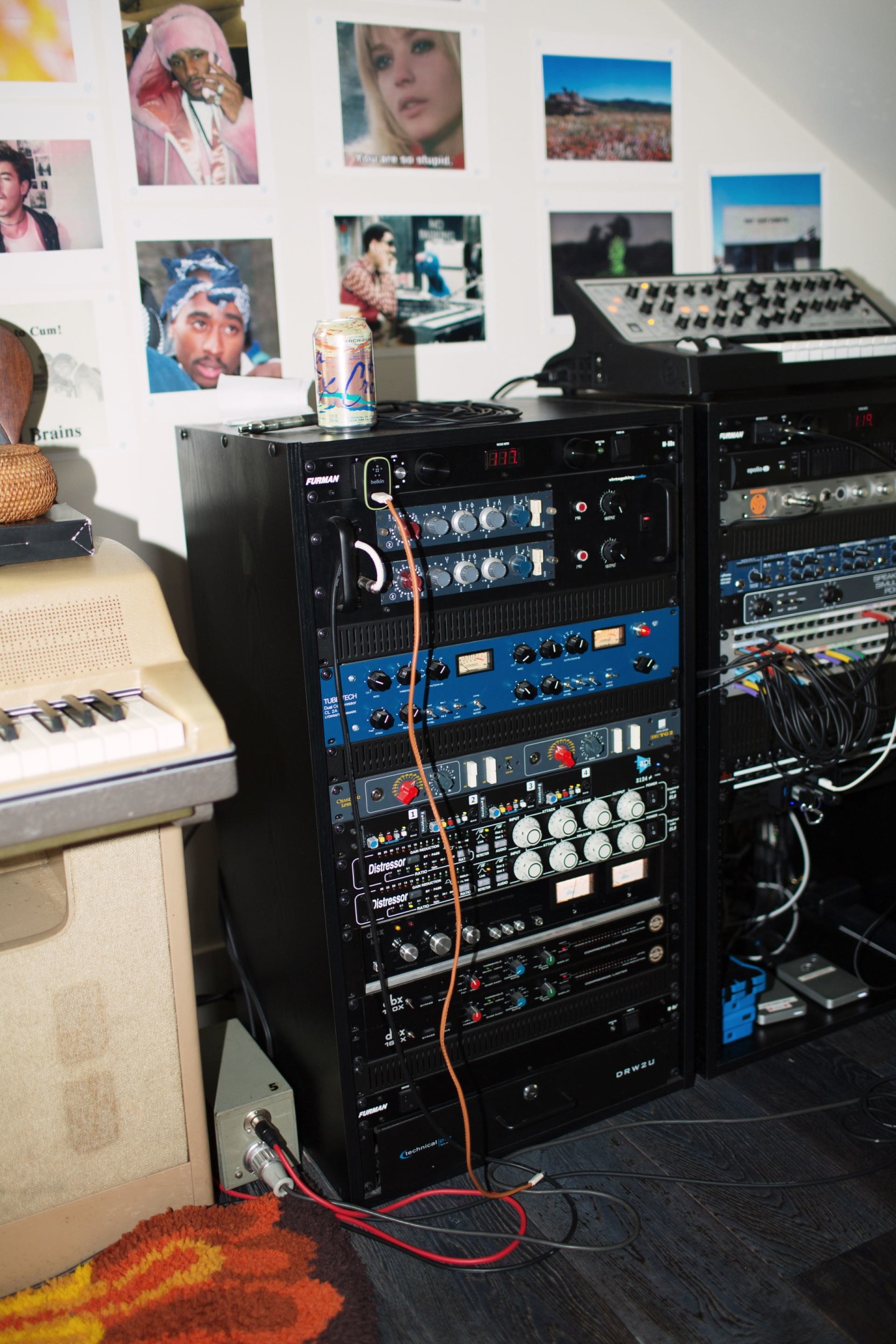 "Pop isn't interesting if it doesn't have a part in it where you're like, 'What the fuck is that sound?' It's like with food — you want sweet and sour."
What do you remember about your first session in L.A.?

It was maybe my fourth day there, and a month prior I'd put up a bootleg remix of a Jeremih song ["773 Love"] on SoundCloud. I walk into this room and all of a sudden Jeremih's there and says, "Oh, cool remix." Then he's in the booth and I'm playing him my beats, it was a really mind-blowing moment.
How would you describe your studio persona? I can't imagine you being demonstrative.
No, I am! I'm not afraid to speak my mind at all. The stuff I'm doing now is very out of character for a Norwegian person; Norwegians are very shy and stoic. Basically, we're like awkward losers, so me telling Rick Ross what beats he should get on is so far removed from our nature. It's like the equivalent of a polar bear in Hawaii.
Have you ever felt pressured to dilute your sound?
That's a hard question. If it's a song for my album, I'm not trying to accommodate anyone; it's about making what I want to hear. That's why I'm so happy I get to do my own stuff, because I'm such a control freak. But if you're with an artist you have to know it's not about your vision anymore. I try to not be close-minded. If an artist comes along and my gut reaction is, Oh hell no, then I'll think, Maybe I should research this for two more minutes and see what's actually going on.
Do you think what constitutes the underground and the mainstream is blurring a bit more now?
Yeah. I think pop music is in a really great place right now. There's so much room for weird stuff, and hip-hop is pop music right now. If you look at the chart it's all Kendrick's album, it's all Drake's album, or weird fucked-up rap music. I think people are more open-minded. I'm not ashamed to reach out to people who are way above me. I look cool because you only see a fiftieth of the people I try and reach out to, but to most of the people in the industry I'm the loser on email like, "Hey man, do you want to hang out? I promise it will be good."

Are you bothered about why some labels or pop stars might want to work with you? That it can just be to help their positioning in the so-called cool spaces.

I honestly don't know. I try and do whatever feels right. If Britney Spears wants to do a song then that's cool [Høiberg produced Spears's 2016 "Just Luv Me"]. I don't really worry about how the artist is perceived. To me, the weird stuff isn't that exciting if it's not contrasted by something really pop. And the super pop stuff isn't interesting if it doesn't have a part in it where you're like, "What the fuck is that sound?" It's like with food — you want sweet and sour.
In the Camila [Cabello] song ["Love Incredible"], there's a bit where it suddenly cuts to something Bon Iver would do on crack [laughs]. In my head, I love that moment where a 14-year-old girl is in the car with her mum, they're both singing along to this song, and then it just shifts and she's like, "What is going on?" It's kind of like my DJ sets, almost. I'll play Fifth Harmony's "Work From Home," then I'll do big reverb, and then play an Arca song. That's really interesting to me. I wanted that feeling on the album too.
In a world of streaming individual tracks, and with you being busy with other productions, why make an album at all?
I think I got to a point where I had so much I wanted to say musically. The two EPs were very much based around the same sounds and instrumentation, but making this album I had so much new shit to show and to do. I know how to write songs now, and how to get people on songs, and I also have a whole new way of producing. So it just felt easy. Before it would drive me insane just getting four tracks sounding how I want, but with this I knew I could do ten tracks.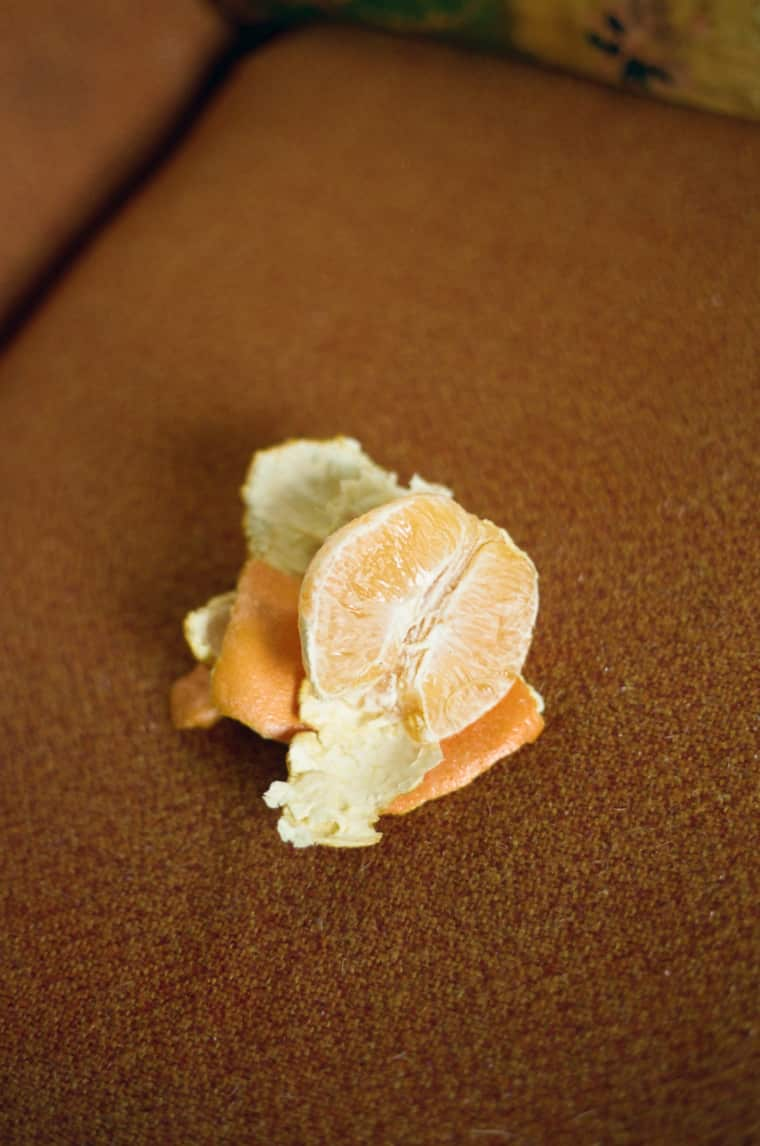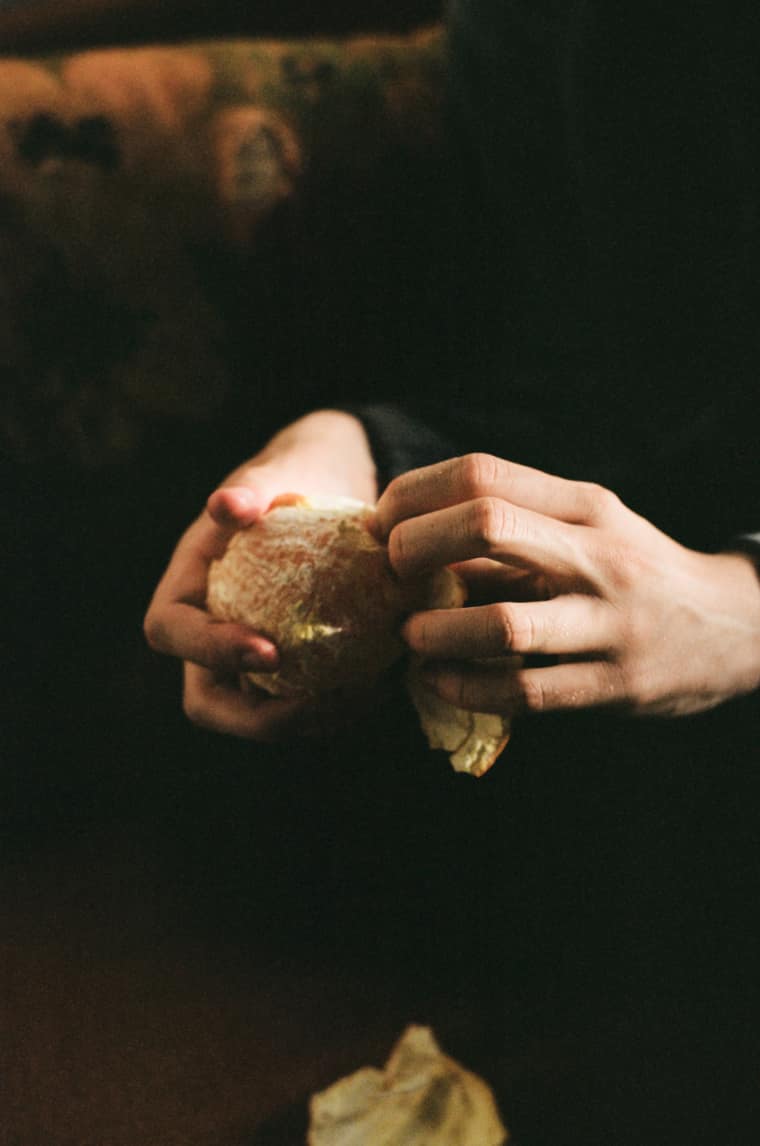 How did working on Kanye's The Life Of Pablo help with that process?
When Yeezus came out it blew my mind. To have people like Arca and Evian Christ, who are doing this really weird shit, on the album and making this incredible music, that was a huge breakthrough for me. "Wolves" is one of my favourite Kanye songs, and it's not some club shit, or for the radio necessarily, it's just a beautiful piece of music and I didn't know that I could do that.
As a huge fan of Björk, I need to ask about the version of "Wolves" featuring her and Drake that you hinted at on Snapchat. Is it real?
[Laughs] I don't want to speak about this. I wish I could talk about it but I can't. Going back to Björk, I remember when I first heard "Stonemilker" [from 2015's Vulnicura], I couldn't move for a day. I was just on my floor. I think that was one of the first albums I'd heard where I thought, Wow, strings are really cool, and so on 9 there are a few songs with real string arrangements and that was inspired by that album.
You've gone from making music by yourself, in the middle of Norway, to making weird pop music for superstars in L.A. Does that freak you out?
I was thinking about that this morning, because I've just put the tracklist up with the features for my album and I was like, Oh, this is weird. There are all these people on these songs and it's just some shit I started on my computer. I started a SoundCloud and suddenly now I'm at this point where it's very real. Now there are all these real songwriters and artists working with me. It's gone from being this dream I made up on my computer to being something I can reach out and touch.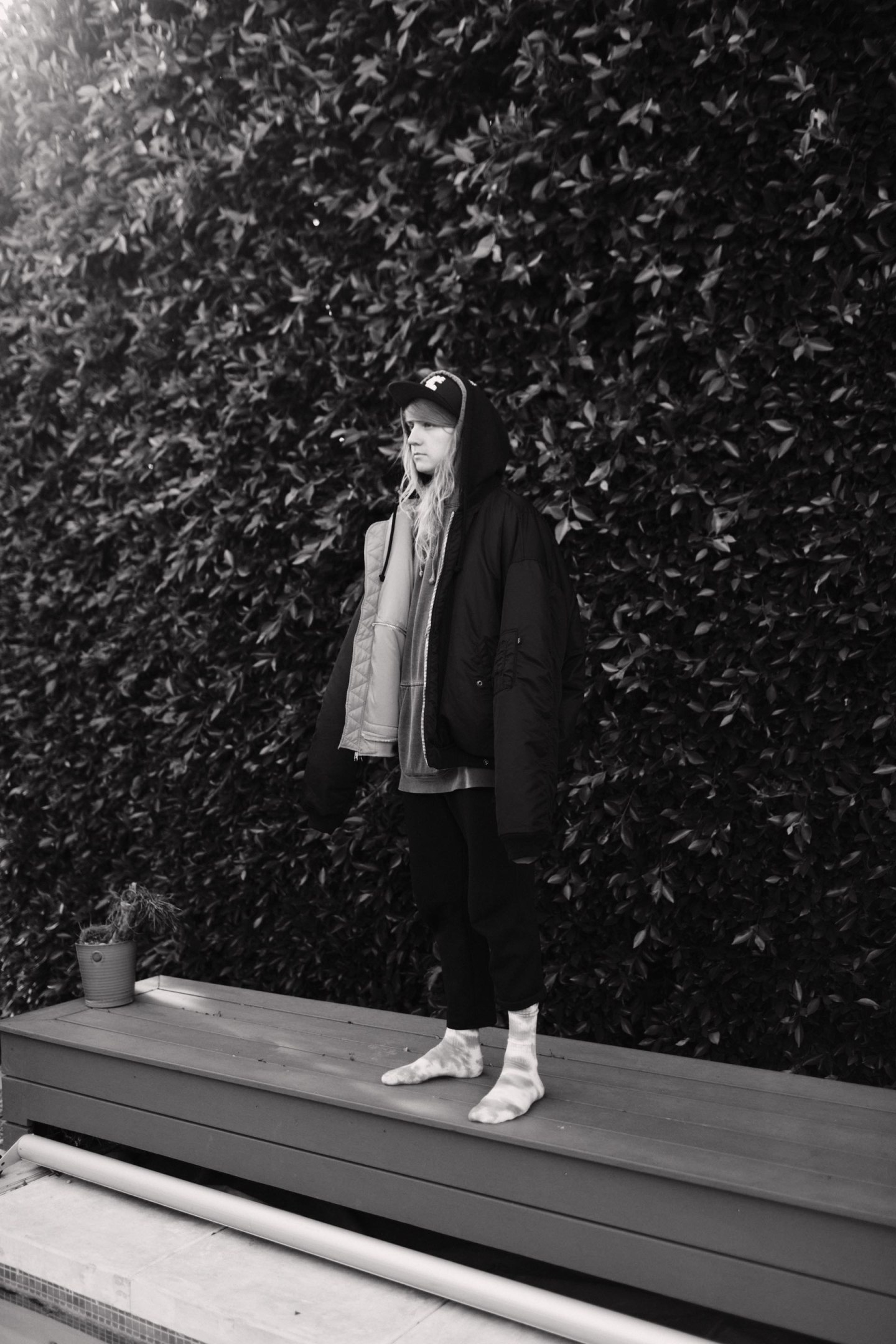 ---
9 is out now on Mad Love/Interscope, and Polydor Records (U.K.). Watch the video for "9 (After Coachella)" f. MØ and SOPHIE: