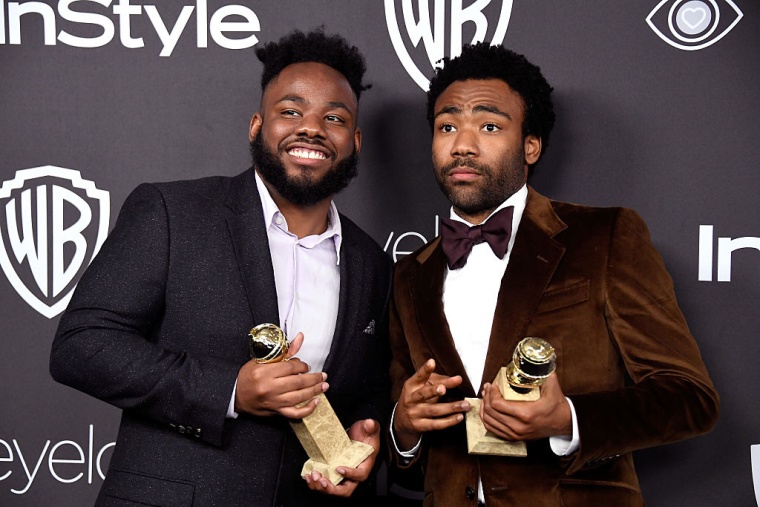 Donald Glover and his brother Stephen Glover have signed on to create a new animated Deadpool series, Variety reports. Donald and Stephen Glover, a staff writer on Atlanta, will serve as showrunners, executive producers and writers for untitled series. The network has ordered 10 episodes for the show's first season, expected to be released in 2018.
"How much more fun could this be? Deadpool, Donald and FX – the perfect fit for the Merc with the Mouth," Marvel's Jeph Loeb, who is executive producing the show, said Tuesday. "We're thrilled that our relationship with FX that started with Legion continues with what is sure to be a groundbreaking show in adult animation."
Donald Glover is already set to join the Marvel universe as a star in Spider-Man: Homecoming, due in theaters this July. Earlier this year, Glover inked an overall production deal with FX Productions to develop new shows for the network and announced that the second season of his Golden Globe-winning Atlanta series will be delayed until 2018.