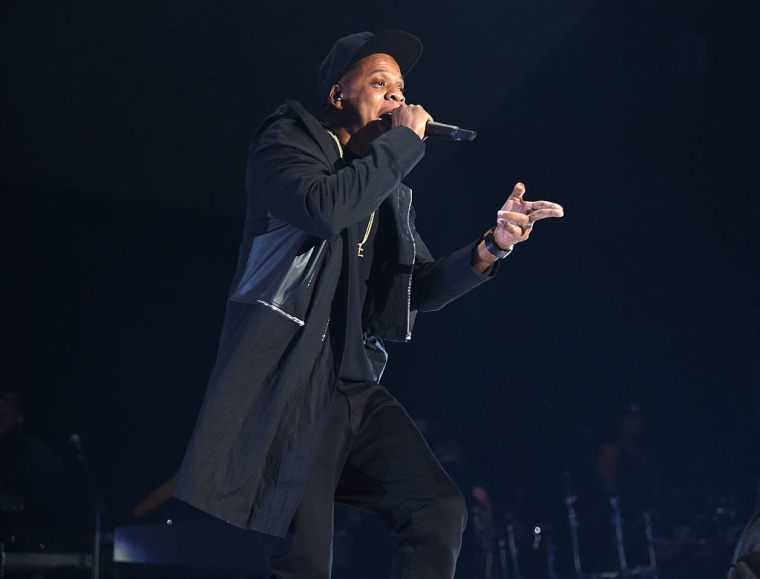 Jay Z and Live Nation have reached a new touring agreement, the live-events company announced on Thursday. The 10-year deal, which Billboard reports is worth $200 million, will include worldwide touring, with Live Nation serving as producer and promoter.
The new agreement comes as Jay Z and Live Nation's initial 10-year deal, signed in 2008, comes to a close. The initial agreement, a 360-deal worth $150 million that included three albums, introduced Roc Nation as a joint venture between Jay Z and Live Nation.
"Live Nation and I entered unchartered territory in 2008," Jay Z said in a statement. "Over 9 years, we have traveled the world producing historic music experiences. Michael Rapino is an industry visionary, and this renewed partnership is a testament to our longstanding relationship and the talented individuals at Live Nation. For the next 10 years, we will continue redefining the live event landscape."
Jay Z is scheduled to headline Made In America Festival, Austin City Limits, and Meadows Festival in the coming months, leading fans to speculate that the Brooklyn rapper is preparing to release new music. In a recent Instagram post, longtime collaborator Swizz Beats hinted that Jay Z was in "album mode zone."