How Reality TV Conquered Its Secrets
Leaks made stars like Spencer Pratt household names, but a show needs to keep everything quiet to stay successful.
In terms of sheer spectacle, there's nothing quite like a Real Housewives reunion special. At the end of every season of the Bravo franchise, each group of women sit down in sparkly gowns with the judicious host Andy Cohen to recap and parse out what happened between them on and off camera throughout a handful of episodes. The action that plays out on these annual specials are often more important than anything that happened during that show's entire season — they're where the best fights, catchphrases, and tears fall — which makes them a fan favorite. The filming of each reunion takes a full day and, because they're so important to Bravo, the set is always on lockdown. Yet somehow something always leaked.
After years of filming the specials, Andy Cohen had a lightbulb moment in 2015, as he explained in his book Superficial and to The New York Times. He suggested that the show's producer cut the audio feed that was being broadcast to the hair and makeup rooms."And do you know what happened next?," the Times posited. "The leaks stopped."
Reality TV shows aren't real, of course. These shows present a heavily scripted and edited version of real life. So leaks — a spoiled ending or the true details of what's going on behind the scenes — are the absolute worst thing that could happen to them, which is also why they're so exciting for the show's fans. Information is power and nowhere is that more evident than in the leaky relationship between networks, stars, and fans.
For Spencer Pratt, a reality show legend who's most famous for his storied arcs on early '00s MTV hit The Hills, leaking information about his life was how he made his own star rise. "I feel like was on the phone with Us Weekly on a daily basis," he told The FADER over the phone his home in California. "Anything I felt like that was interesting to the audience, I definitely tried to get into the tabloids because I thought they were more powerful than the network at the time."
One noteworthy occasion for Pratt was his elopement with his co-star, and now wife, Heidi Montag. The pair ran away together to Mexico to tie the knot in November 2008. Us Weekly cameras were there for the nuptials, and the bride and groom were on the cover of the magazine the following week. According to Pratt, MTV execs were pissed. "That was the biggest drama ever at the time," he said. "I was like, 'well, I told you guys, we didn't get a crew together fast enough, this is real life.'" The Hills producers later sent the couple back to Mexico to reenact the elopement and it became one of the show's most memorable moments.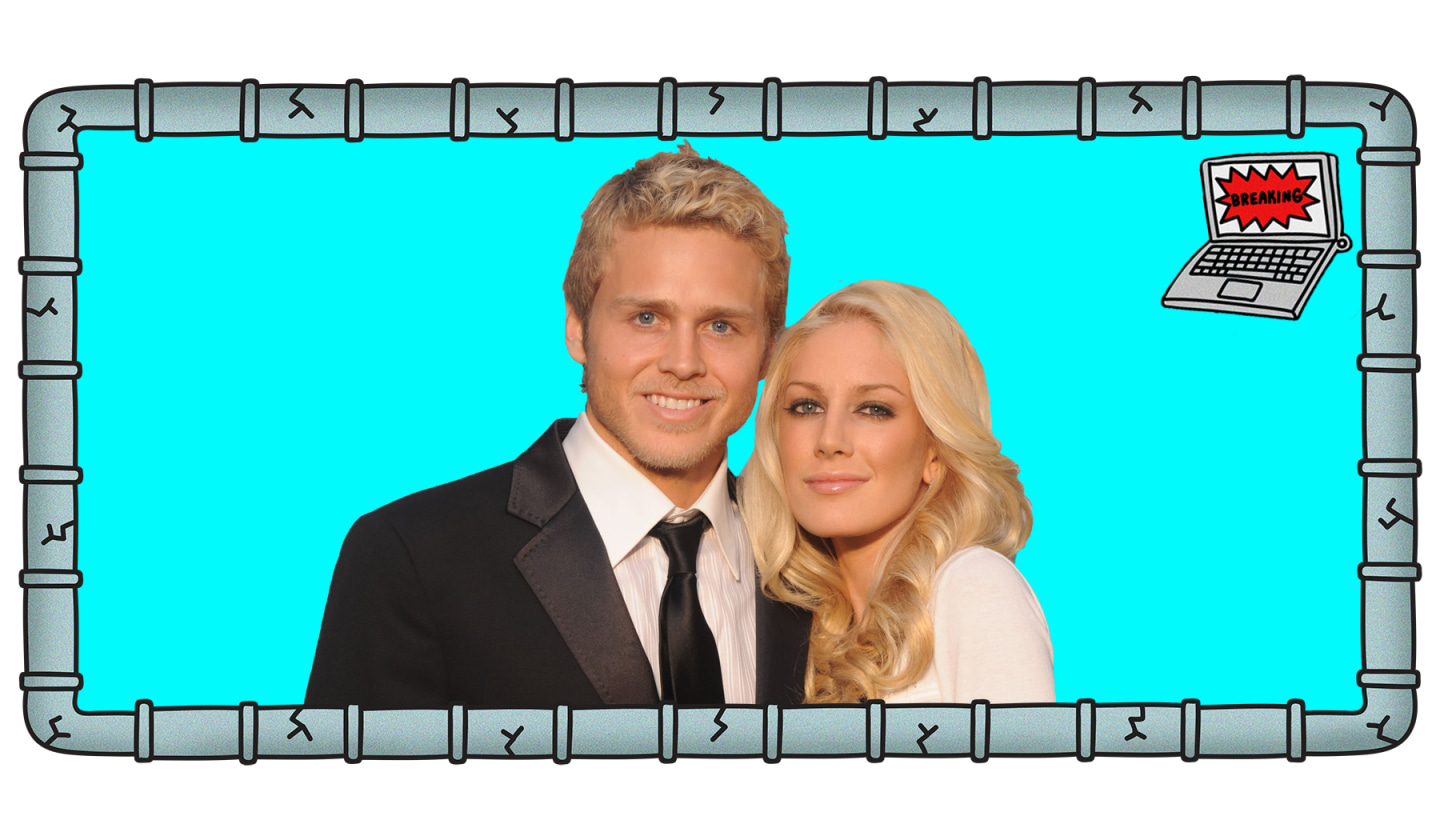 Information is power and nowhere is that more evident than in the leaky relationship between networks, stars, and fans.
For The Hills, which was an "unscripted drama," writers were often able to cleverly weasel their way around any exposed secrets. But for competition reality shows, like American Idol, or Top Chef, it's a much tougher blow — why watch when you already know who wins? That's the reason shows like Survivor and RuPaul's Drag Race shoot multiple endings for their finales. Drag Race started doing that after the 2011 winner was publicly revealed by blogger Perez Hilton before the season had even started airing.
In an email to The FADER, Perez Hilton was unapologetic for his scoop. "The response I got for leaking the winner to Drag Race was mostly negative," he said. "Competition shows need to be prepared for leaks and make sure they are either live for their finale or shoot many possible endings. I have no regrets, though. I'd do it again."
For nervous producers, rabid online fan communities on social media have also become a source of anxiety. One casual slip-up from a contestant can spell big trouble for a show. In 2015, The Bachelorette's Kaitlyn Bristowe accidentally revealed to the world that she would end up choosing Shawn over Nick when she posted a picture of the two of them in bed together on Snapchat. At the time of the leak, Bristowe told People magazine, "If I wanted it to be out there, I would have done it in a sneaky way. I would not have done it through my Snapchat to get in a bunch of trouble from the network."
For producers, the simplest way to avoid leaks altogether is to disconnect contestants from the outside world completely. Pratt explained that he and his Big Brother UK contestants were not allowed to have their phones during and after taping the series for a pre-set amount of time, and that he has heard that Survivor contestants are reportedly trailed by handlers after their time filming the show.
Today, however, the power dynamics of leaks have changed. A decade ago, Pratt only used to leak to the tabloids because they had the most power to offer at the time. "There weren't so many outlets and ways to promote," he said. "If you didn't get that cover of Us Weekly or you didn't get some article in there, there was no way to get any interest driving your show." But now, with fans all over social media, the power of traditional media has waned considerably.
"Now I feel like you follow all your favorite cast members on all their social media channels, so you don't need that extra boost as much as we did during The Hills," he said. "I definitely think if I was on The Hills now I would try to keep everything exclusive to get the most eyeballs on the actual show to get ratings."
It's a concept that the Kardashians are hyper-aware of. In its prime, Keeping Up With The Kardashians found its biggest successes when it was like watching a behind-the-scenes documentary of fun things you've already liked on their Instagrams. Now with the family's lives filled with super tragic events, like Kim's Paris robbery, the Kardashians have attempted to save all of their juicy details for the cameras in a effort to boost their sagging ratings — but what worked for the Real Housewives isn't doing squat for Kim et al. Unfortunately for the famously famous family, it seems viewers are uncomfortable with watching stuff that's just too real.