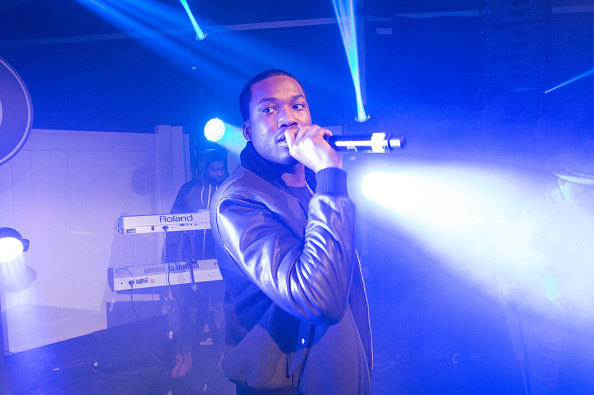 Meek Mill is being sued by the family of a man who was shot and killed outside his concert in Wallingford, Connecticut in December of last year. Travis Ward and Jaqan Graves were both killed outside of venue following Mills's concert. Two other men were injured in the incident.
The Hartford Courant reports that both Mills and the venue, the Oakdale Theatre, are being sued by Ward's family and one of the injured parties, Nathan Mitchell. The family is claiming that the proper security wasn't provided at the show.
The family's lawyer, Joel Faxon, has cited Mills's lyrics as reason to ensure proper security at his concerts, saying, "With song titles like 'body count' and 'oh kill'em' that praise indiscriminate killing and mayhem, the potential for tragic incidents like this should have been properly anticipated and planned for by Meek Mill, his concert promoters and the Oakdale Theatre."
Faxon also said that the venue was "grossly understaffed and ill-equipped to deal with the hazardous environment presented by any Meek Mill concert."
The family is seeking more than $15,000 in damages.
No arrests have been made following the shooting.
A representative for Meek Mill did not immediately respond to a request for comment.