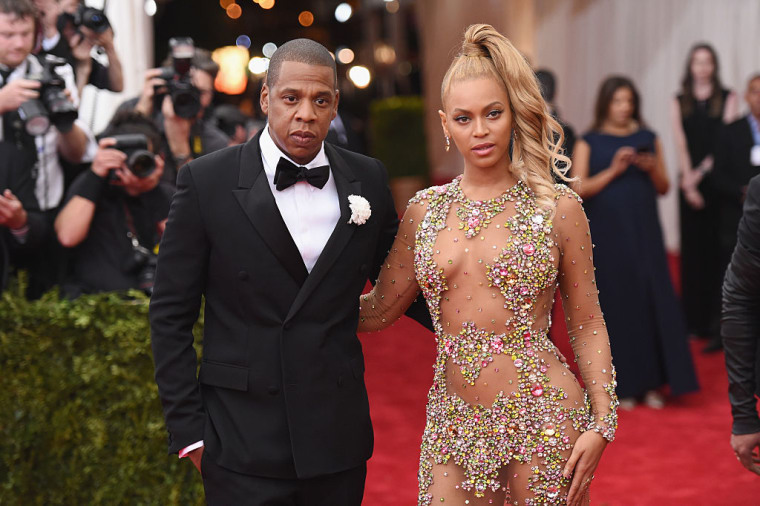 The names of Beyoncé And JAY-Z's twins seem to have been revealed. The two filed trademark licenses for the names Sir and Rumi Carter on June 26, shortly after it was reported that the couple had brought their newborn babies home from a Los Angeles hospital, TMZ and E! News report.
According to the United States Patent and Trademark Office website, the trademarks were filed by BGK Trademark Holdings, Beyoncé's holding company that also owns the trademarks for the name Beyoncé, Beyhive, and Blue Ivy Carter.
The trademark filings have been requested for cosmetics products, Baby teething rings, strollers, "DVDs, CDs, and audio and visual sound recordings featuring musical performances," and more.
Reports that Beyoncé had given birth to the twins circulated on July 17. The couple reportedly brought the newborns to a rented house in Malibu.
Representatives for Beyoncé And JAY-Z were not immediately available for comment.