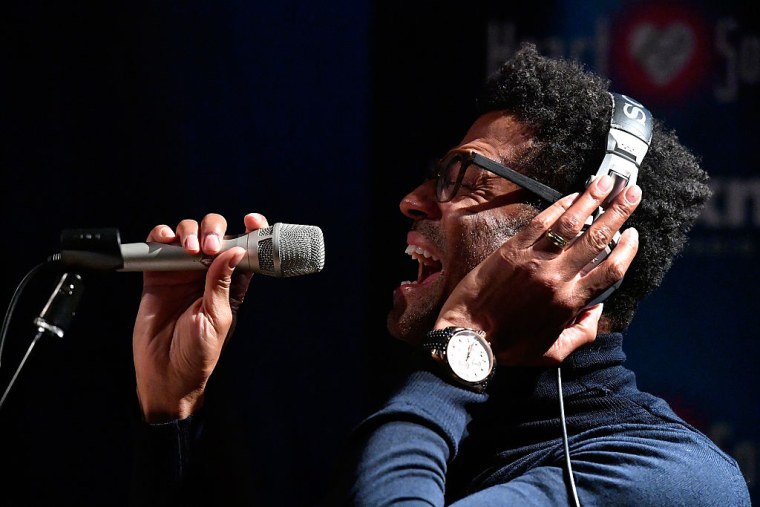 JAY-Z gets vulnerable on 4:44, particularly on the album's opener, "Kill Jay Z," in which he admits to cheating on Beyoncé. In one line from the song, he calls out Eric Benét, referencing the singer's split from his then-wife Halle Berry. "You almost went Eric Benét / Let the baddest girl in the world get away," JAY-Z raps. "I don't even know what else to say / Nigga, never go Eric Benét."
Benét took to Twitter on Friday morning to adress to the lyric, writing, "Hey yo #Jayz! Just so ya know, I got the baddest girl in the world as my wife....like right now." But, in an interview with USA Today, Benét said that he meant it as a "lighthearted" response.
"All of a sudden I start getting texts from homies and whoever, and then the Twitter thing happened, and it's quite an interesting process," he said. "But it's all love...everything he makes is always fire, and once again he did not disappoint. It's kind of unreal being mentioned in his lyrics, but like I said, it's all love."
He continued: "He's talking about some deep stuff on the song, how he needs to be a better man for Blue and he went through it...and personally, I'm just happy to see that he and Beyoncé made it through on the other side, and everything is dope...So from my perspective, I think that everything that happens in your past, most of it leads to where you are today. And I love my life as it is, my babies and my wife, so life and God is good."
A representative for Eric Benét was not immediately available for comment.