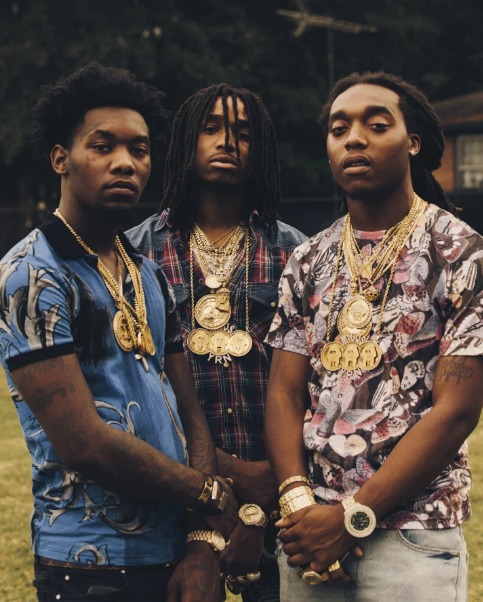 Last night, Migos and their crew were forced off a Delta Air Lines flight in Atlanta, Georgia. The reason for their removal was not initially disclosed, but the group's manager accused the airline of racial profiling and threatened them with a lawsuit. Delta has released a statement to Variety about the situation and it counters the racially-motivated claim.
"Delta flight 1532 from Atlanta to Des Moines returned to the gate, prior to departure, to deplane several customers seated in the First Class cabin who repeatedly refused to follow crew member instructions to buckle their seatbelts and stow carry-on items in the overhead bins."
According to TMZ's report, Takeoff's bag remained on the floor instead of in the overhead compartment. Migos' manager argued that Takeoff failed to follow directions because he was asleep, but the captain of the plane refused to tolerate his behavior. A video of Migos' manager speaking with a Delta representative in the jetway after they were kicked off the plane was also obtained by TMZ.
Apparently, Delta rebooked Migos an alternate flight to their destination. A representative for Migos did not immediately respond to a request for comment.