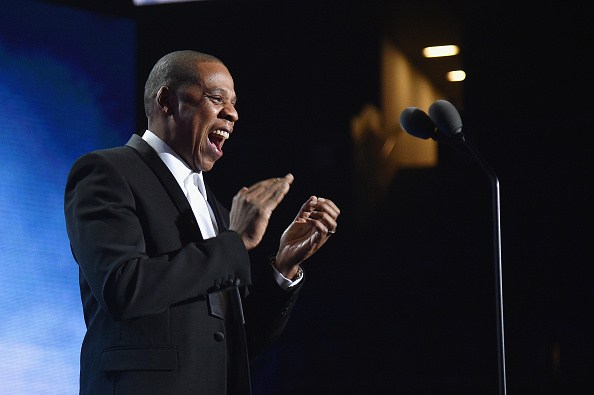 JAY-Z's 4:44 came out earlier this month, and while it was originally a TIDAL and Sprint exclusive, it appeared on Apple Music and Amazon Music a week after its release. The one place the album is not streaming is Spotify, and according to a report from Billboard, Hov could be missing out on almost $1 million a week by keeping his album off of the world's biggest streaming outlet.
Industry insiders told Billboard that the number is calculated based on "an analysis of likely payouts to other prominent artists" following the release of a new album and "the service's share of the market and the average rate paid per song stream."
A different insider said that the payout would actually be closer to $250,000 a week based on the idea that 4:44 would be streamed as frequently as Spotify's top track, Luis Fonsi and Daddy Yankee's "Despacito" remix featuring Justin Bieber.
According to Billboard, Jay might be keeping 4:44 away from Spotify due his perception that the service has devalued music by "giving free users the ability to play any album or artist catalog on shuffle." Jay pulled his music off of Spotify in the spring.
Earlier this year, Forbes declared that JAY-Z is the second richest rapper in the world with a net worth of $810 million. Diddy took the top spot with $820 million.