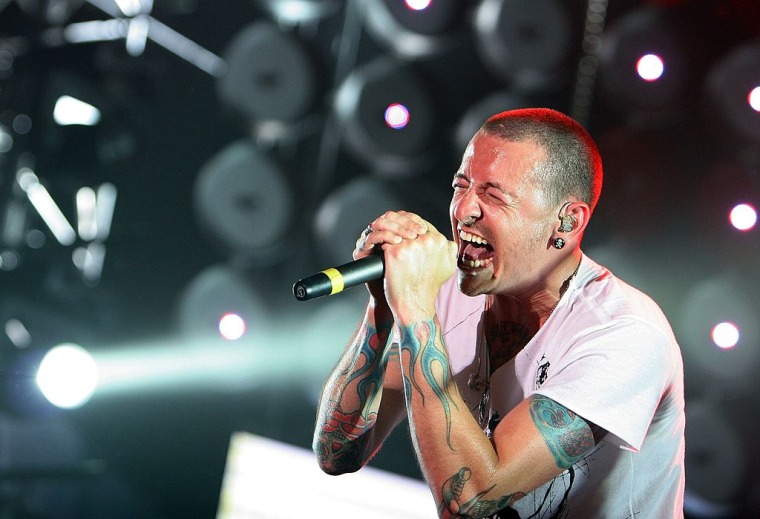 On August 4, Linkin Park received 11 new platinum certifications from the Recording Industry Association of America (RIAA).
The new awards span across the rap-rock band's entire catalogue. The songs receiving their first platinum record are "One Step Closer," "Waiting For The End," and "Leave Out All The Rest." The majority of the songs were already platinum certified: "What I've Done," Bleed It Out," "Shadow Of The Day," "New Divide," "In The End," "Numb," "Burn It Down," and the JAY-Z collaboration "Numb/Encore" had all previously sold at least a million copies.
Many of these songs charted on Billboard's Hot Rock Songs in the weeks following frontman Chester Bennington's death on July 20. A record-breaking 23 songs made the list dated August 12, but the surge had begun even earlier: By July 27, album sales had risen 125% and song sales jumped 191%. Streams spiked a staggering 288%, to 91.2 million up from 23.5 million.
Four of the band's albums returned to the Billboard 100 chart with the 2003 sophomore album Meteora peaking at number 11.