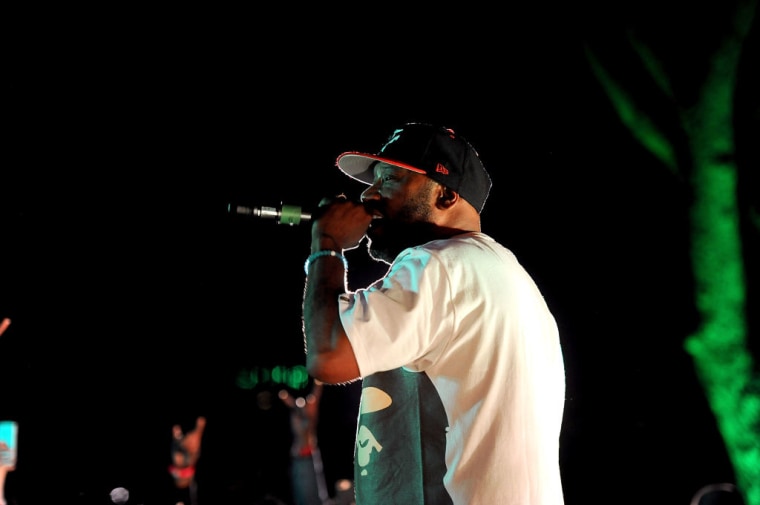 Over the past eight or so hours, a video of Bun B confronting a white man wearing a Trump campaign shirt has circulated widely on Twitter and Instagram. In the clip, the Port Arthur, Texas native assertively walks up to a man who he says gave him the middle finger, telling him, "I'm a college professor."
The video is around a year old and comes from his coverage of the Republican National Convention in Cleveland for VICE. But, as Bun B told The FADER over the phone on Wednesday, the fact that the video has resurfaced now, in the wake of the white supremacist rally and terrorist attack in Charlottesville, Virginia, is crucial to note.
"I think it's important for people to know this is an old video," Bun B explained to The FADER. "This isn't six months after the election, this is six months before. This is how emboldened these people were at the time that Trump was on the road verbalizing this divisive rhetoric. They were already emboldened by what Trump was saying on the campaign trail before he even had the Republican nomination. It was just as explicit then, but now there's more of them. They've built their numbers up significantly."
The UGK rapper also said white Americans calling out the racists in their lives is past due. "They know who the racists are, we don't," he said. "It's easier to point them out when they're marching with torches, and doing Nazi chants, and Nazi salutes, and carrying Confederate flags and what not. But there are a lot of other people who don't visibly express their racism in public on a daily basis. They know who their racist neighbor is, they know who their racist coworker is, they know who their racist family members are. White America has to make a decision about what side of history they're going to stand on."
"We're not gonna win by being just as ugly as they are — that's not ever how this has worked," Bun B continued. "We've got to be just as firm in our conviction for our love as they are for their hate. That's where the difference comes in. They're willing to die for their hate, we have to be willing to die for our love and for the future of this world. It's the conviction in these moments that makes the difference in the fight."